HiLobrow is a p(HiLo)sophical blog, edited and published by Josh Glenn.
ALSO READ: BEST OF HILOBROW: 2010 | BEST OF HILOBROW: 2011 | BEST OF HILOBROW: 2012 | BEST OF HILOBROW: 2013 | BEST OF HILOBROW: 2014 | BEST OF HILOBROW: 2015 | BEST OF HILOBROW: 2016 | BEST OF HILOBROW: 2017 | 1Q2018 SNEAK PEEK.
***
CURRENT CONTRIBUTORS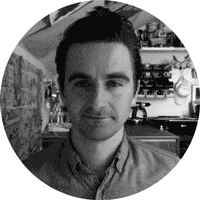 JOE ALTERIO: Joe is an illustrator, animator, comic creator, and artist interested in narrative structure, interactive creativity, and the physical manifestations of story-telling. See more at JoeAlterio.com.
BRIAN BERGER: Brian is a historian, journalist and poet. He was co-editor, with Marshall Berman, of New York Calling: From Blackout to Bloomberg. He is at work on a new book, Brooklyn Confidential, an underworld history of the borough from the nineteenth century to the present, to be published by Doubleday.
BARBARA BOGAEV: Barbara is a public radio host, podcaster and producer based in Los Angeles. You can hear her on Shakespeare Unlimited from the Folger Shakespeare Library, also the radio programs To The Point, Press Play, Marketplace Weekend, and America Abroad.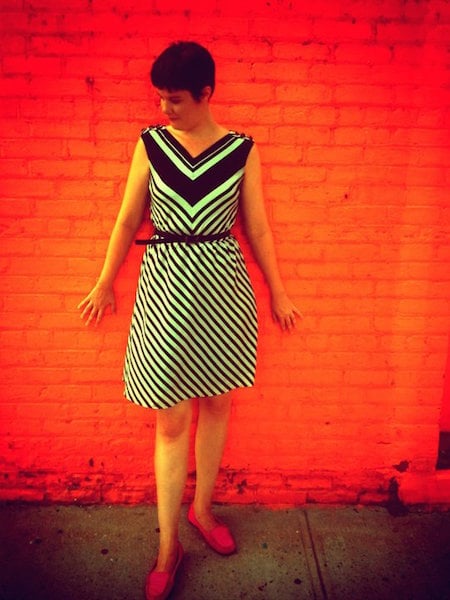 ALICE BOONE: Alice is a typo theorist who studies printer's errors, editorial missteps and overreaches, and puns on error in eighteenth-century English literature. She teaches writing.
FRANKLIN BRUNO: Franklin is the author of The Accordion Repetoire (poetry, Edge Books) and Elvis Costello's Armed Forces (33 1/3 series, Continuum). His current band is The Human Hearts. He's working on a forthcoming book that we are DYING to read.
STEPH BURT: Steph is a literary critic, poet and a professor, who teaches at Harvard University. The New York Times has called Steph "one of the most influential poetry critics of his generation."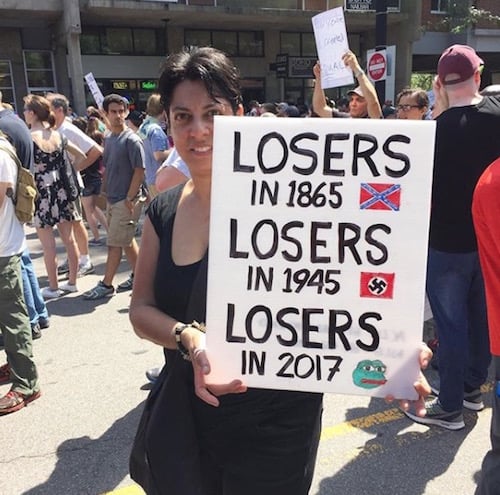 DEB CHACHRA: Deb is an engineering professor with interests in materials science and engineering education, and practically everything else besides. She's @debcha on Twitter and writes the Metafoundry newsletter.
JACOB COVEY: Jacob is an award-winning designer and occasional book editor, working primarily in publishing and exhibition design. Find him on the web at Unflown.com. Twitter feed: @UnCovey.
ADRIENNE CREW: Adrienne blogs about growing up in sexually liberated Los Angeles in the '70s and '80s at Louche Angeles.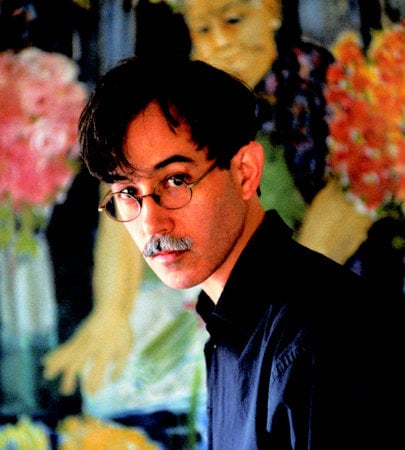 GORDON DAHLQUIST: Gordon is a novelist and playwright. Originally from the Pacific Northwest, he now lives in Broooklyn. His most recent novel is The Different Girl.
ERIK DAVIS: Erik is the author, most recently, of Nomad Codes: Adventures in Modern Esoterica. He also wrote the cult classic TechGnosis: Myth, Magic, and Mysticism in the Information Age, and a critical volume on Led Zeppelin's fourth album. Erik hosts a weekly podcast called Expanding Mind, and posts at techgnosis.com.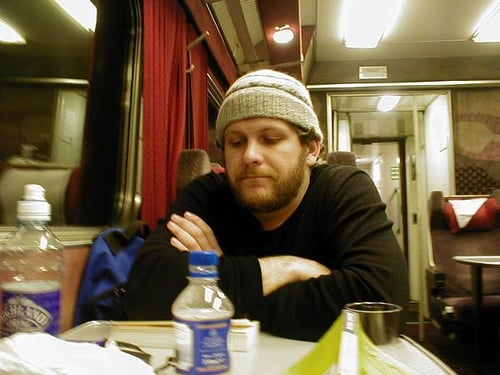 MATTHEW DE ABAITUA: Matthew's debut novel The Red Men was shortlisted for the Arthur C. Clarke Award and is the first in a loose trilogy that also includes IF THEN (Angry Robot, 2015) and The Destructives (Angry Robot, 2016). He can be found at harrybravado.com and is @MDeAbaitua on Twitter.
COLIN DICKEY: Colin's books include Crankiolepty: Grave Robbing and the Search for Genius, Afterlives of the Saints, and a forthcoming book on haunted houses. He helped start Brooklyn's Morbid Anatomy Museum.
DAN FOX: Dan is co-editor of the contemporary art magazine frieze, and a founder of the independent record label Junior Aspirin. His book Pretentiousness: Why It Matters was published in April 2016.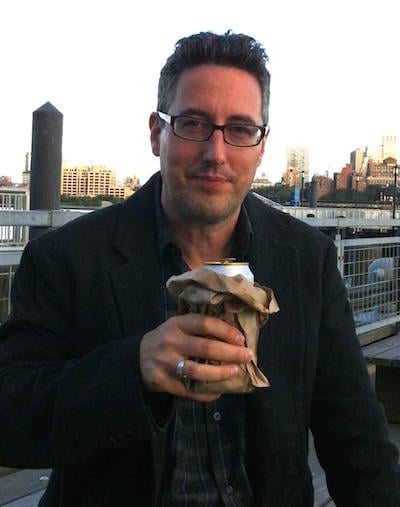 JOSH GLENN (HILOBROW Editor): Josh is a semiotician, and co-author/editor of The Idler's Glossary, Significant Objects, and the popular family activities guide UNBORED, among other books. In the '00s, Josh was a Boston Globe columnist; in the '90s, he published the zine/journal Hermenaut.
JOHN HILGART: John was formerly an English professor and is currently an ad man. His 4CP gallery has been praised for its documentation of 20th century comic book print culture and for its aesthetics.
JOHN HOLBO: John is an assistant professor of philosophy at the National University of Singapore.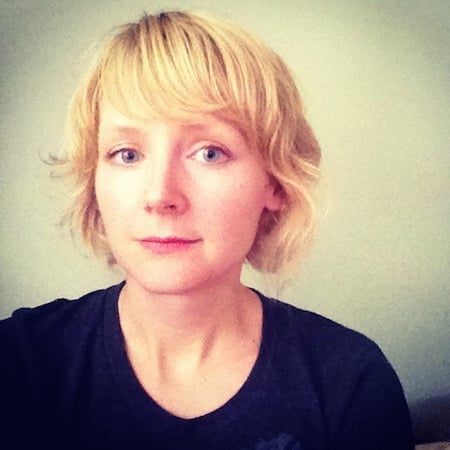 CHELSEY JOHNSON: Chelsey teaches fiction and nonfiction writing at the College of William & Mary. Her fiction and nonfiction has been published in One Story, The Rumpus, Ploughshares, and elsewhere.
MARK KINGWELL: Mark is a Professor of Philosophy at the University of Toronto. His most recent book is the essay collection Measure Yourself Against the Earth (2015); a new work, Fail Better, will appear in spring 2017.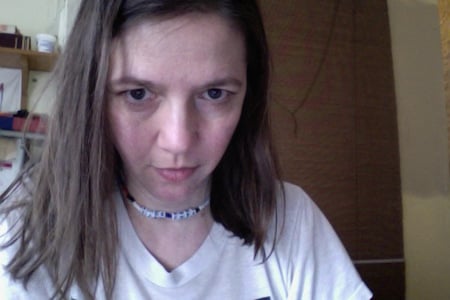 MIMI LIPSON: Mimi's story collection, The Cloud of Unknowing (Yeti, 2014), was named after her favorite Christian mystical tract. Her memoir is forthcoming from Bloomsbury USA, and her chapbook, Food & Beverage, is available here. She lives up and down the eastern seaboard.
ADAM McGOVERN (HILOBROW Contributing Editor): Adam's Image Comic Nightworld debuted in August 2014 and his poems have appeared since 2012 in The Rumpus' National Poetry Month series. He lectures and blogs on culture and subculture at websites including ComicCritique.com and places like California State University. His own blog is at Fanchild and his face is in a book here.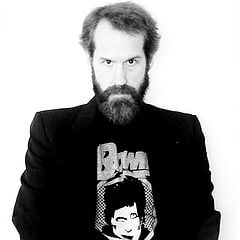 DEVIN McKINNEY: Devin is author of Magic Circles: The Beatles in Dream and History, The Man Who Saw a Ghost: The Life and Work of Henry Fonda, and Jesusmania! The Bootleg Superstar of Gettysburg College. See more of his work here.
JOANNE McNEIL: Joanne writes about things like broken iPhones, airport holograms, birthdays celebrated by refrigerators, and pirate Criterion classics.
JACOB MIKANOWSKI: Jacob is a writer and historian based in Chicago. He writes about movies, books, and Europe east of the Rhine.
ANTHONY MILLER: Anthony is a writer, critic, independent scholar, and editor-at-large of the literary journal Black Clock. His writing has also appeared in Bookforum, LA Weekly, Los Angeles CityBeat, Poets & Writers, and other publications. He is at work on a novel and a book about encyclopedic fictions and secret histories.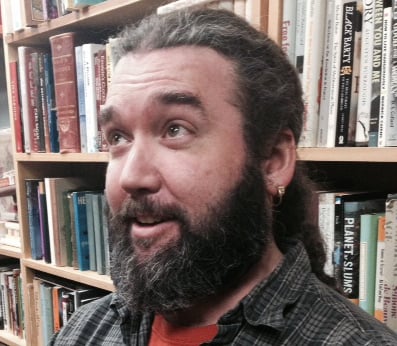 TOM NEALON (HILOBROW Contributing Editor): Tom runs the online rare bookshop Pazzo Books specializing in early printed books, cookery and literature. In his spare time he works on barbecue techniques in the test pit in his backyard. He can be found at pazzobooks.com and @pazzobooks on twitter.
WILLIAM NERICCIO: William runs the Cultural Studies MA program (MALAS) at San Diego State University. His book Tex[t]-Mex: Seductive Hallucinations of the "Mexican" in America (2007) has become a traveling show, MEXTASY. William also publishes the Textmex Galleryblog, and he is working on a new book for UT Press titled Eyegiene.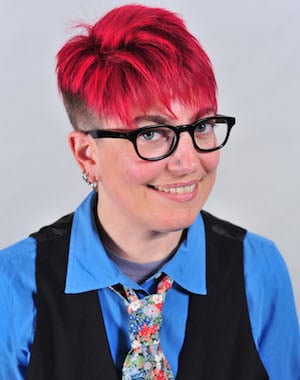 ANNALEE NEWITZ: Annalee is the Tech Culture Editor at Ars Technica. Her work focuses on cultural impact of science and technology. She founded the science and science fiction blog io9.com, and is the author of Scatter, Adapt, and Remember: How Humans Will Survive a Mass Extinction.
ANNIE NOCENTI: Annie is a writer and teacher. Her recent work includes a short film, Disarming Falcons, and the DC comics Catwoman and Klarion. She can be found at: annienocenti.com.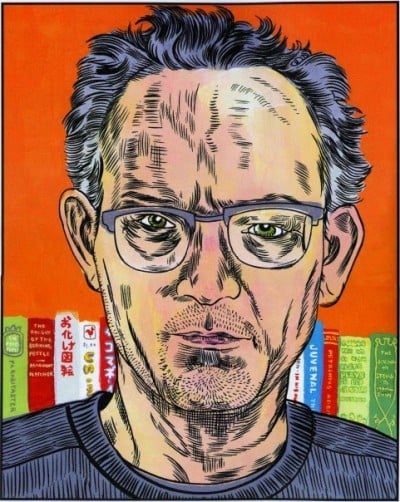 GARY PANTER: Gary won three Emmy awards for his set designs for Pee-Wee's Playhouse. His artistic activity includes comics (Jimbo), painting, prose, music, and light shows. He teaches at School of Visual Arts in Manhattan.
JAMES PARKER: James is a contributing editor at The Atlantic.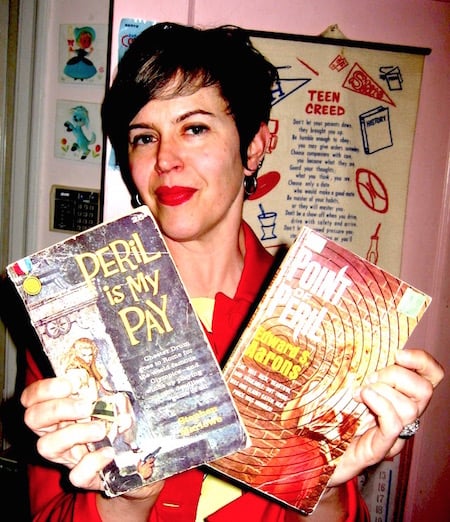 LYNN PERIL (HILOBROW Contributing Editor): Lynn is an archivist of "femorabilia" and author of Pink Think: Becoming a Woman in Many Uneasy Lessons, College Girls: Bluestockings, Sex Kittens, and Co-eds, Then and Now, and Swimming in the Steno Pool: A Retro Guide to Making It in the Office. She lives in Oakland, California.
RICK PINCHERA: Rick is a Boston-based illustrator and designer. Over the years, he has illustrated several pieces of original fiction for HILOBROW. Follow him on Twitter: @rpinchera.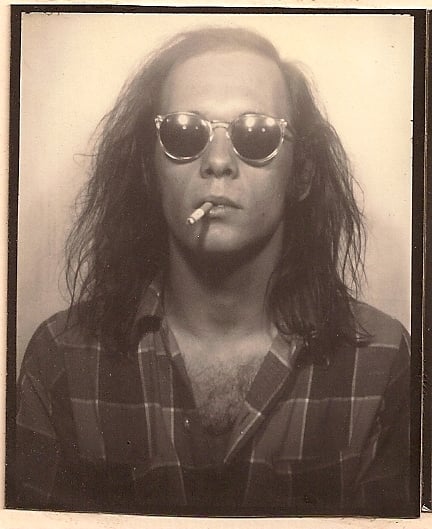 LUC SANTE: Luc's books include Low Life, Evidence, The Factory of Facts, Kill All Your Darlings, and The Other Paris.
MOLLY SAUTER: Molly is a PhD student at McGill University in Montreal. She blogs at odd letters and tweets at @oddletters.
ELINA SHATKIN: Elina is a journalist, radio producer and filmmaker who lives in Los Angeles. She was previously a senior editor at Los Angeles magazine, a restaurant critic for LA Weekly and an arts writer for the Los Angeles Times. She is the founder of Guzzle & Nosh.
MARILYN BERLIN SNELL: Marilyn is a San Francisco-based investigative journalist with interests ranging from lab rats to Sarah Palin.
CHRIS SPURGEON: Chris is a programmer, electronic artist and physical computing hacker in Los Angeles.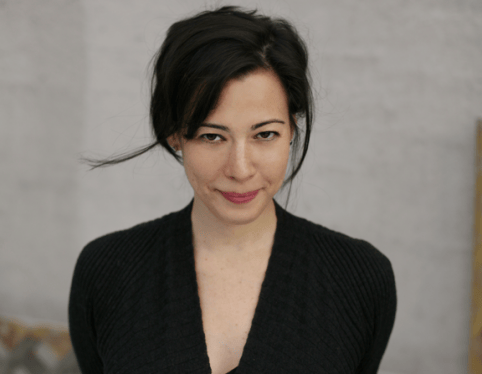 KIO STARK: Kio is the author of When Strangers Meet, forthcoming in September 2016 from TED Books, the novel Follow Me Down and the independent learning handbook Don't Go Back to School. She writes, teaches, and speaks around the world about stranger interactions, independent learning, and how people relate to technology.
MOLLY WRIGHT STEENSON: Molly is a professor at Carnegie Mellon School of Design who works on the history of interactivity through an architectural-meets-computation-and-AI lens. She was an early web geek and co-founder of the feminist webzine Maxi.
KARINNE KEITHLEY SYERS: Karinne makes performance and writes things that, from a distance, resemble plays. She is also the founder and co-editor of 53rd State Press and a participant-historian of the experimental performance community.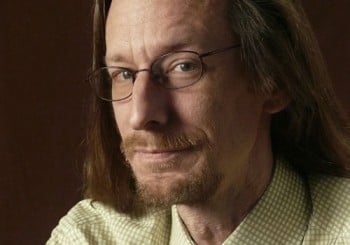 ROB WALKER: Rob writes for Design Observer and The New York Times, among others. He is co-editor, with Joshua Glenn, of Significant Objects.
SHERRI WASSERMAN: Sherri is an artist/designer living in New York City. She was co-editor of Bruce Weber's Blood Sweat and Tears or How I Learned To Stop Worrying and Love Fashion and art director/co-editor of Johnny Dark's People I May Know. Her work can be found at spoolfive.com.
SARAH WEINMAN: Sarah is the editor of Women Crime Writers: Eight Suspense Novels of the 1940s + 50s (Library of America) and Troubled Daughters, Twisted Wives: Stories From the Trailblazers of Domestic Suspense (Penguin). Her work has recently appeared in The Guardian, The New Republic, Hazlitt, the New York Times, and other publications. She lives in Brooklyn.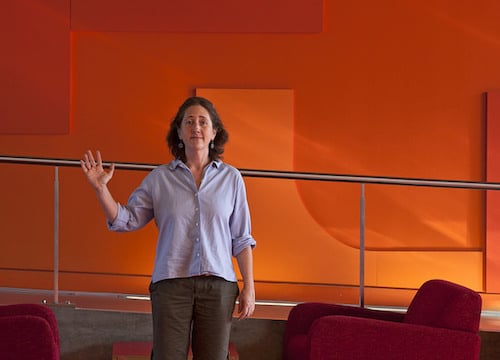 JESSAMYN WEST: Jessamyn is the author of Without a Net: Librarians Bridging the Digital Divide and co-editor of Revolting Librarians Redux. She used to run the massive group blog MetaFilter​ and now works for the Internet Archive's Open Library project​. She's the editor of the long-running website librarian.net and lives in Central Vermont where she teaches people to use computers and works in a public library.
DOUGLAS WOLK: Author of Reading Comics and Live at the Apollo, Douglas is an arts critic and comics writer in Portland, Oregon. His new book is Judge Dredd: Mega-City Two, with artist Ulises Farinas. Twitter: @douglaswolk
ROBERT WRINGHAM: Robert is a humorist, recently shortlisted for the Leacock Medal for humour. He's also a performer, the editor of New Escapologist magazine, and the author of You Are Nothing, Escape Everything! and A Loose Egg.