TIME CAPSULE KIT — AWARDS
By: Joshua Glenn
November 28, 2017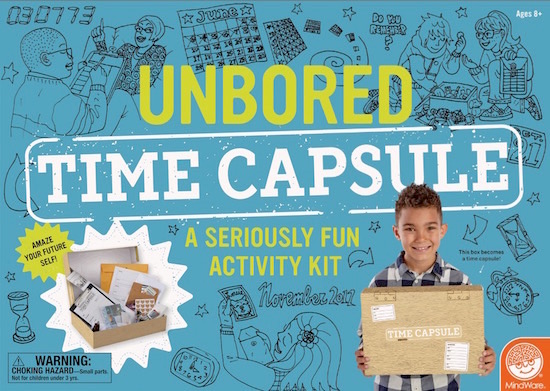 This summer the brainy toy and game company MindWare released two new UNBORED kits: UNBORED Carnival and UNBORED Time Capsule. My friends Elizabeth Foy Larsen and Tony Leone and I developed the two new kits, which are described here. Our frequent collaborator Mister Reusch provided illustrations; and we couldn't have done it without the design assistance of Cara Ciardelli.
Fall is always prize season for the year's best new toys, games, and activity kits — and UNBORED Time Capsule, in particular, was a big winner this year. It was awarded:
Our first two kits were also well-received by toy/game reviewers! UNBORED Disguises was named one of the Top Ten Toys of 2015 by the magazine Family Fun; and UNBORED Treasure Hunt received a Parents' Choice Award naming it one of the Best Games of 2015. Both kits, meanwhile, were recognized as being among the most exciting offerings at New York's 2015 American International Toy Fair — because of what Family Fun described as their "creativity, trend-setting potential, value, and fun factor." An excellent rubric.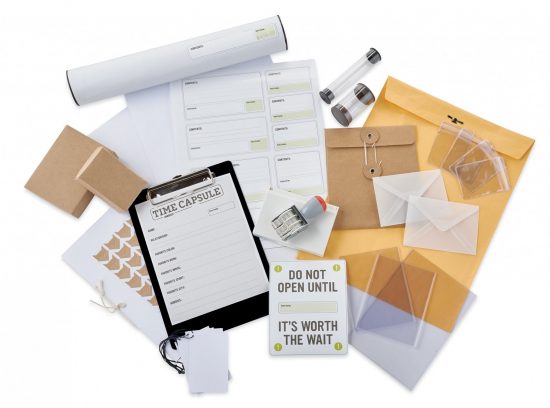 CHECK OUT ALL UNBORED KITS AT MINDWARE. The kits are also available from Amazon, and (hopefully) your local toy shop.
For more information on the UNBORED Project, please click here.