HOLIDAY GIFT IDEAS
By: Joshua Glenn
November 7, 2017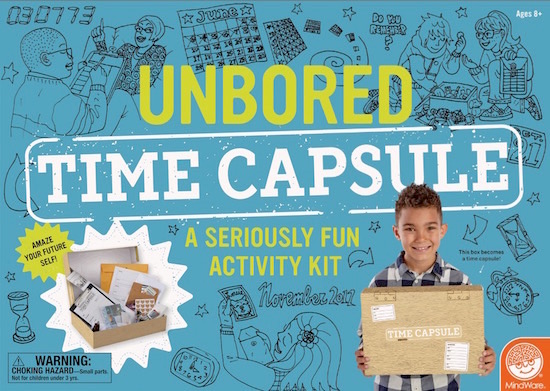 The UNBORED project, a collaboration between yours truly and my good friends Elizabeth Foy Larsen and Tony Leone, began in 2012 with a bestselling hardcover family activities book, and continued with two paperbacks: UNBORED Games (2014) and UNBORED Adventure (2015).
Our project entered a new phase, two years ago, when we began developing family activity kits for the brainy toy and game company MindWare. Our UNBORED Disguises kit was named one of the Top Ten Toys of 2015 by Family Fun; and UNBORED Treasure Hunt (now discontinued — and available at inflated prices from Amazon third-party sellers, but shop around and you might find it at the original price) received a Parents' Choice Award naming it one of the Best Games of 2015.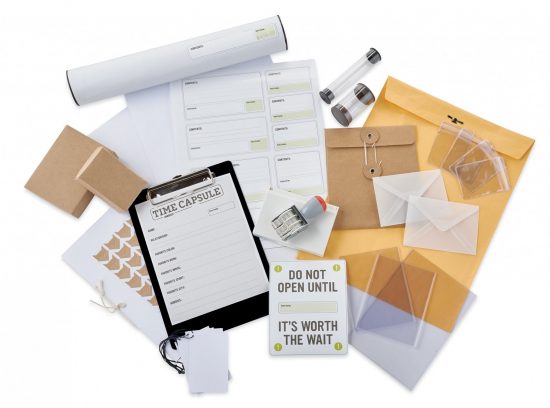 As previously announced, this year we released two new MindWare kits: UNBORED Carnival and UNBORED Time Capsule. Both kits won 2017 Oppenheim Toy Portfolio Gold Seal Awards; and in October, the Washington Post named UNBORED Time Capsule one of the Top New Toys of 2017. Nice!
CHECK OUT THE KITS. (Note that MindWare also sells the kits individually; and they're also available from Amazon and — hopefully — your local toy store.)
UNBORED Time Capsule includes everything you'll need, from stickers and labels to envelopes and boxes to a nifty date stamp, to capture important details that you'd like people in the future (including your future self) to know about. Record your current interests and activities, details about your friends and family, and stories about your school and town. Seal and store your time capsule… and then plan to be amazed years from now by what you'll rediscover!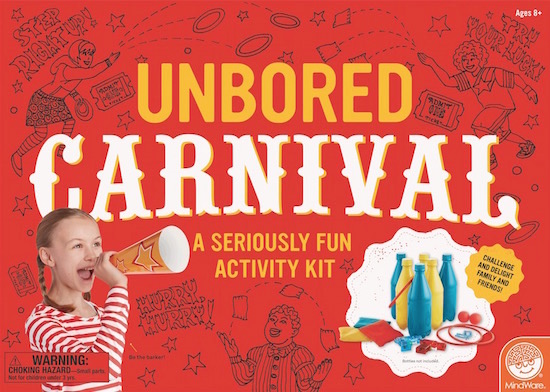 UNBORED Carnival encourages kids to step right up and get started planning an event full of fun and friendly competition! All of the details you need to host a memorable carnival are included, from tickets and a megaphone to decorations and equipment for midway games. Whether it's held in a local park or your own backyard, you can enjoy a little good old-fashioned carnival fun and maybe even raise some money for charity.
We created both kits with the whole family in mind. However, we've heard anecdotally that the Time Capsule kit in particular is fun for all ages — that is to say, adults without young kids in their households are buying them too…
***
For more info on the UNBORED project, please visit our homepage.