STUFFED (24)
By: Tom Nealon
June 16, 2017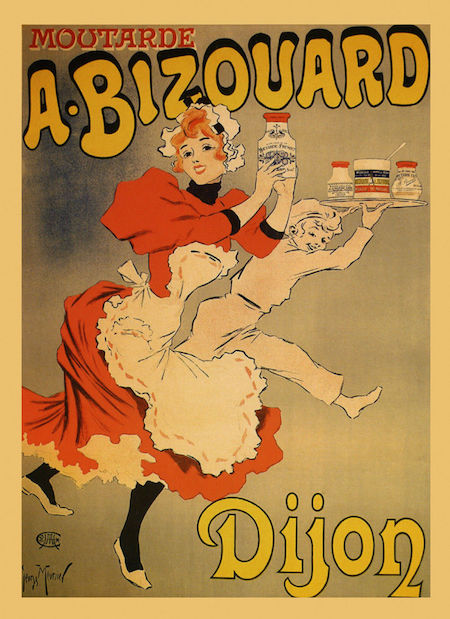 One in a popular series of posts by Tom Nealon, author of Food Fights and Culture Wars: A Secret History of Taste (British Library Publishing, October 2016; Overlook Press, March 2017). STUFFED is inspired by Nealon's collection of rare cookbooks, which he sells — among other things — via Pazzo Books.
STUFFED SERIES: THE MAGAZINE OF TASTE | AUGURIES AND PIGNOSTICATIONS | THE CATSUP WAR | CAVEAT CONDIMENTOR | CURRIE CONDIMENTO | POTATO CHIPS AND DEMOCRACY | PIE SHAPES | WHEY AND WHEY NOT | PINK LEMONADE | EUREKA! MICROWAVES | CULINARY ILLUSIONS | AD SALSA PER ASPERA | THE WAR ON MOLE | ALMONDS: NO JOY | GARNISHED | REVUE DES MENUS | REVUE DES MENUS (DEUX) | WORCESTERSHIRE SAUCE | THE THICKENING | TRUMPED | CHILES EN MOVIMIENTO | THE GREAT EATER OF KENT | GETTING MEDIEVAL WITH CHEF WATSON | KETCHUP & DIJON | TRY THE SCROD | MOCK VENISON | THE ROMANCE OF BUTCHERY | …and more to come.
*
KETCHUP & DIJON
The internet has invented a wide range of horrors in recent years, not the least of which is blowing trivial details up into manifestos, catastrophes, and signs of the apocalypse. It did not, however, invent our interest in what our leaders eat. People have been fascinated by what Presidents, Kings, Queens, dictators and conquerors chow down on for centuries.
So it was not very surprising when Donald Trump's love of a well-done steak with ketchup was mocked savagely by the left and then just as vigorously defended by the right. Obama's order of a hamburger with dijon mustard was similarly treated way back in 2009. What our leaders eat — like how they dress — is one way that they communicate with us, and in a world of constant spin peppered with weird tweets and variously aimed leaks, it's a means of communication sometimes more easily parsed than their words.
There's a long history of this with history's leaders and it often goes something like the Trump eating story. A ruler has certain actual tastes (elevated, venal, boring, novel, or what have you) and these tastes are then spun or mythologized by whoever is in charge of the message (courtiers, communications directors, historians). During the campaign, Trump's handlers seemed to want to make Donald seem like a fancy rich guy and they released a brief from his Jean Georges meal with Romney and Priebus highlighting the garlic soup with thyme, sautéed frog legs, caper-raisin emulsion and scallops with caramelized cauliflower. Historically, nothing could be more ordinary than this. Kings, queens, popes, bishops, sultans and czars have leaned on the sybarite banquet, the ostentatiously gilded room, and the legions of servants in order to quash any notion that they were like the rest of us — which is to say, that their position was accidental or undeserved.
Henry VIII was famous for eating a great deal and has gone down in history as a picture of gluttony… but he was just acting like a proper Tudor King. His fast day reportedly included "soup, herring, cod, lampreys, pike, salmon, whiting, haddock, plaice, bream, porpoise, seal, carp, trout, crabs, lobsters, custard, tart, fritters and fruit" — but even if it seems like a caricature to us now, it was expected that the opulence in style at the time would be magnified and perfected by the King. Henry VIII also shared a passion for "maid of honor tarts" with Anne Boleyn — because she was eating one when they met. How humanizing! History might judge him a glutton, but the story put out by Henry VIII's administration was that he was a King, a man of appetites, larger than life, and so on. Spin may have failed him in the history books, but he was covered at the time.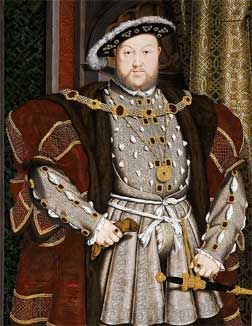 Genghis Khan had a special kumis (a fermented drink made of mare's milk) made from his herd of 10,000 white horses. If there was extra when they moved on or they otherwise needed to dispose of it, it was spread over the earth so that no one but the Khan could partake of it. Genghis Khan probably just came to his PR guys one day and said, "Listen, I really like kumis, what can you do with that?" and they're thinking, "Geez, everyone likes kumis, we're going to have to go big with this one…."
Charles I's wife, the French princess Henrietta Maria, introduced French food into the court — which caused quite a stir. He was beheaded in 1649. His death caused a nostalgia for old-style English court food to wash over the land — a yearning for the royalty that they had gleefully done away with moments before.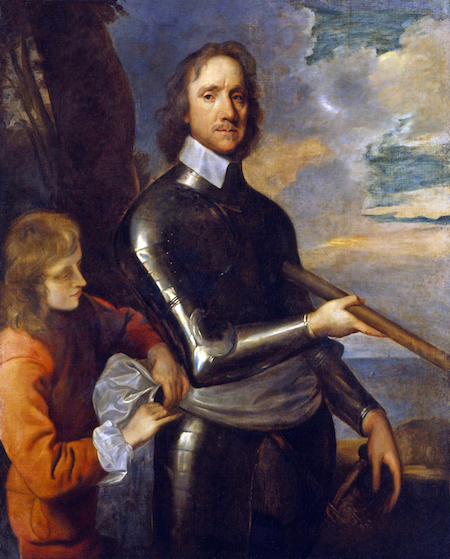 Charles I's successor to power, the Lord Protector Oliver Cromwell, made the mistake of banning mince pies in the shape of the crib of Jesus for Christmas. The story got out of control and now, and very likely at the time as well, he is known for having banned mince pies or even pie in general (some, mostly lingering Cromwell fans, dispute all of the pie story). Cromwell was posthumously executed in 1661; they take their pie very seriously in England.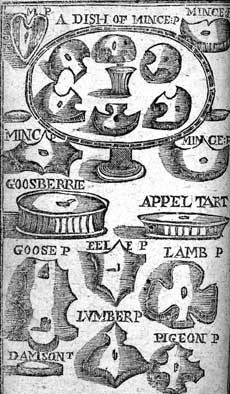 When Charles II ascended the throne, post-Cromwell, he insisted on all the pageantry of yesteryear and was served on bended knee. He, of course, was in something of the opposite (or similar?) position as Trump in that he was restoring a monarchy as opposed to destroying a republic.
With Trump, of course, the elevated and untouchable leader angle was discarded shortly after the Romney dinner when it became clear that he was really only eating well-done steaks, hamburgers, meatloaf, and the occasional bucket of KFC topped off with some chocolate cake and two scoops of ice cream.
From a historical standpoint, it's unusual that they've allowed this story to sit out there, ripe for mockery, without pointing it down a more complimentary path. Years ago they'd tried the "he's a surprisingly normal guy" story — notably in 2010 when Trump described (in a NYT "Sunday Routine" puff piece) coming home to Melania-cooked spaghetti and meat sauce, chef salads, meatloaf. "She's a good cook. She has a lot of imagination." Rich, successful guy, but approachable, not a total dick, likes his wife's cooking, eats aggressively normal stuff, etc., etc. But this story also went by the wayside.
Richard Nixon liked ketchup on his cottage cheese — which was much derided and attracted little or no defense. Obama ordered that dijon burger — for which he was vilified for being an elitist Francophile. Kennedy shocked America by hiring a French chef for the White House — who quit when LBJ took over, because he didn't want to cook barbecue. Still, all of these food tempests, like Cromwell's pie, were more or less on-message. Obama and Kennedy had "elitist" as part of their brand; everyone knew Nixon was weird; and Cromwell had gotten the job because he was a puritan killjoy.
Thomas Jefferson evangelized for the tomato — which was unpopular because farmers distrusted its resemblance to deadly nightshade — and he brought vanilla ice cream over from France and made guests eat it. Jefferson's communications director just worked the likable pedant angle. FDR loved fruitcake — and was mocked with gigantic fruit cakes showing up at the White House every Christmas.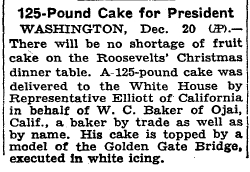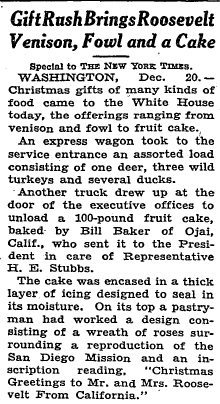 The Roman Emperors Elagabalus and Caligula were famous for their recherché eating habits —
moray innards, flamingo brains, and parrots' heads, peacocks, and pheasants. He ate camel's feet and combs cut from living birds. For ten days in a row he served the udders and uteruses of wild sows. Peas flecked with gold, lentils with onyx, beans with amber, rice with pearls — these were the side dishes that might accompany the main fare.
Of course, they were both assassinated. On the flip side, James I had a man put to death for boasting that he could eat an entire sheep (a small club) saying "it is unfit a man should live who eats as much as twenty men and cannot do so much as one" and we don't remember him for being such a downer. Though he had that translating-the-Bible thing going for him.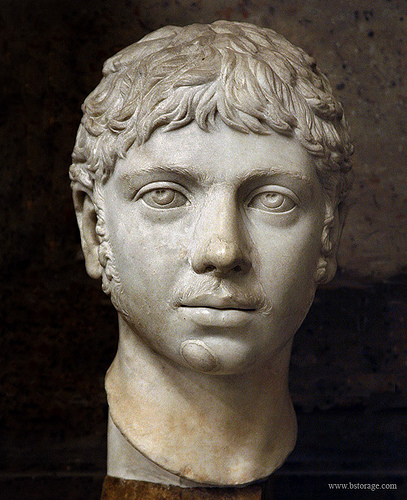 More recently, Queen Elizabeth is said to love Gaelic Steaks (they are good — cooking with whiskey is underrated), and Queen Victoria liked to eat her boiled egg in a golden cup with a golden spoon which is economical in covering both the regular person angle, the unrelatable royalty angle, along with the English love of eggs (although it's weird they don't mention that most English of delicacies, toast.)
Leaders famous for their military skills often skated by insisting that they only ate the simplest food — Napoleon's story was that his favorite was a battlefield-invented dish called Chicken Marengo, Julius Caesar was reputed to favor Pultes Iulianae, a sort of meat porridge. (Or maybe it was Julian the Apostate — who believed himself the reincarnation of Alexander the Great. Either way, it was famous enough to make it into the only surviving Roman cookbook, De re Coquinaria, compiled in the 4th century AD.) Very on-message, in both cases.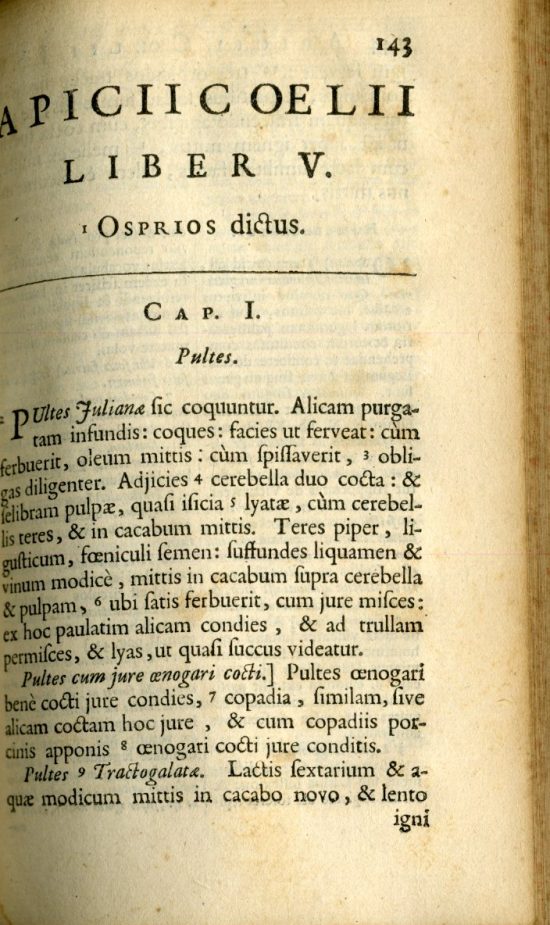 George III made everyone in his household eat brown bread during the revolutionary war — he also relished basic peasant food such as cow heels, pig's heads and sauerkraut, ribbon pudding. Not sure what to make of that, but he was crazy, after all.
Shchi (cabbage soup) was a favorite of Ivan the Terrible, Nicolas II, Lenin, Stalin — even Chairman Mao couldn't get enough and sent his cooks to the Kremlin to learn to make it. Of course, Nicolas II, the last Czar, is mostly food-famous for his elaborate French-influenced tastes… which may have outweighed his love of this more prosaic soup, in the minds of his executioners.
One element of Trump's love of well-done meat and fast food, of course, is his germophobia. Interestingly, he doesn't seem to have employed a food taster — a relatively usual measure to assuage these sorts of worries. Obama had one — though from more defensible and less diagnosable worries about people actually trying to kill him. George W. and Reagan used tasters from time to time — as did Hitler (just to get that out of the way). Carlota, the mad Empress of Mexico, was convinced that someone was trying to poison her and refused to eat "normal" food and tested everything she did eat on her cat.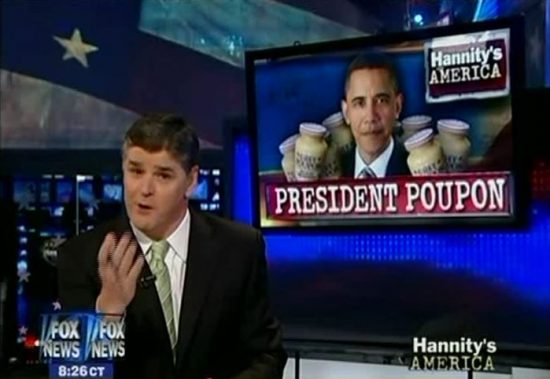 Obama may have been defended by a thousand thousand shrugs by lefties worried about the Grey Poupon in their refrigerator, but the attacks on Trump elicited more spirited defenses.
In March, Matthew Continetti, author of The Persecution of Sarah Palin: How the Elite Media Tried to Bring Down a Rising Star and editor of The Washington Free Beacon (where this bit first appeared) wrote a piece for The National Review that typifies the defense of Trump's love of well-done steak with ketchup:
I am fascinated by the condescending use of "pedestrian," with its connotations of déclassement, to describe one of America's most popular condiments. What it suggests is that the fixation with Trump's manner of eating is in reality a fixation with the persistence of habits and attitudes and trends that the over-schooled and undereducated metropolitan producers of news and opinion do not like, deem retrograde, wish would recede into the past as humanity progresses toward its gender-neutral, multicultural, borderless, medium-rare steak au poivre future.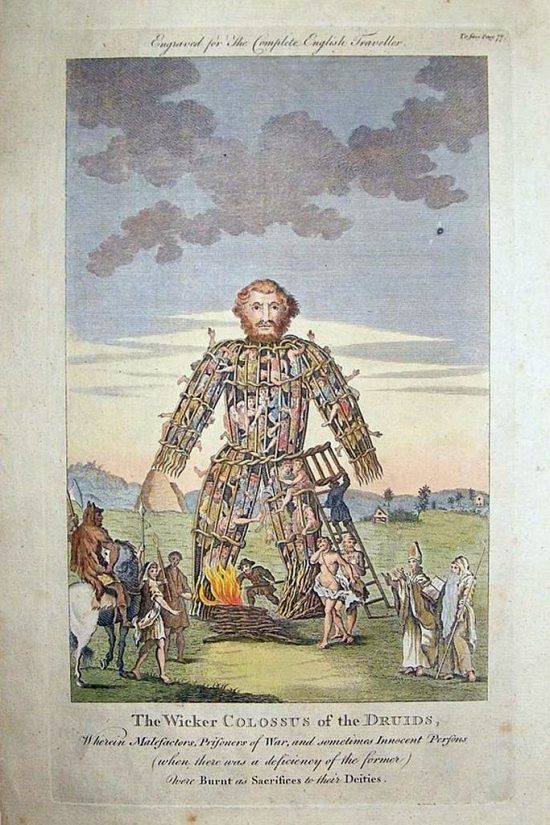 Continetti concludes with, "As I read these stories I want nothing more than to run to the nearest steakhouse, order the filet well done, and dunk the bites in a raft of condiments, from ketchup to Tabasco to relish to mustard." Just not French mustard, I'd wager. For the record, ketchup is of Chinese or Indonesian origin, brought to Europe in the 18th century. Mustard's story stretches back to prehistory in much of the world.
On Trump's recent trip to the Middle East it was reported that the menu in Saudi Arabia featured steak and ketchup and the Israeli menu included hamburgers, steak with barbecue sauce and chocolate cake (though someone dressed them up a little with quasi-fancy names).
It's almost like they were daring the liberal media to take another crack at his déclassé palate. Or not almost.
Whether accidentally or by design, Trump's handlers have figured out that expensive food is, counter-intuitively, now a leftist thing. Whether it is the science-enhanced colloids of molecular gastronomy, the herring cold-smoked with Icelandic moss of modernist cuisine, or the farm-to-table contortions of your local upscale joint (or, as often, a blend of all three), there has been a historic shift of haute cuisine from the right to the left. For the first time in recorded history (assuming that we are still recording history), the left has ownership, at least notionally, of rich people's food.
Sure, there have always been rich lefties who enjoyed upper-class cuisine, and the minimalism and reduced ostentation of nouvelle cuisine certainly added to their numbers, but never before has it been so associated with them. One of the results of this strange turn is that the right has one more thing to paint the left as out of touch and elitist with while being somewhat credible. Though I should note that, for example, the piece on Trump's steak that seems to have sparked Continetti's disingenuous indignation was much more nuanced than he presents it. But they're not entirely wrong — while haute cuisine is interesting and valuable in the same way that haute couture or concept cars are (i.e., as laboratories for new ideas), unless you are rich, haute cuisine, as ever, is not on your side, no matter how much you like Chef's Table.
From the feasts of Richard II (one in 1387 shown below featuring 14 salted oxen, 140 pigs, 3 tons of salted venison, 11,000 eggs and much more) to the intricate cakes of Carême to the Tulum pop-up of a few weeks ago, what rich folks eat is fascinating, worthy of attention, and not for regular folks.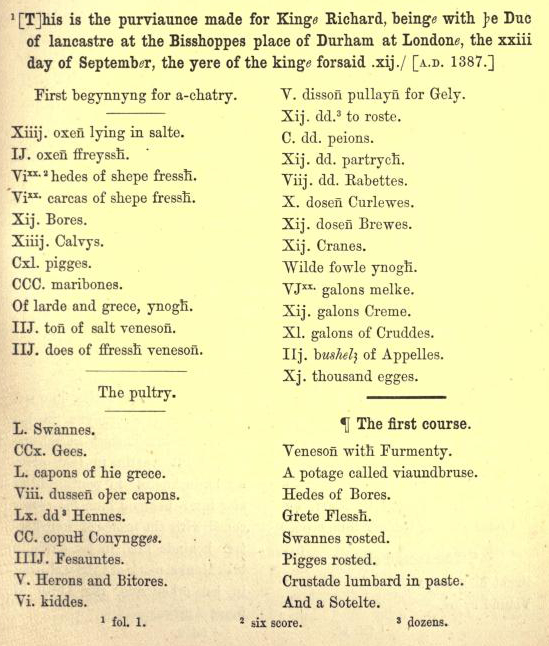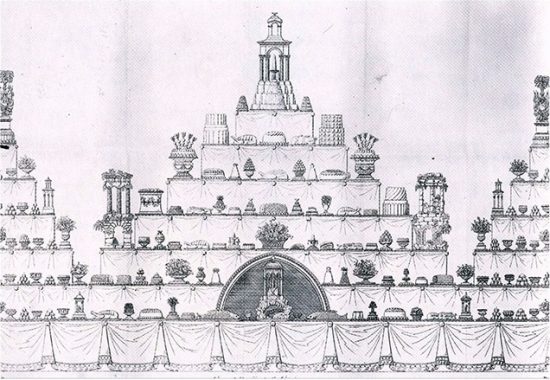 But let's return to the last note in Continetti's piece — that it makes him want to eat a well-done steak with condiments on it. No one argued that cottage cheese with ketchup was good, or fruit cake, or that flamingo brains weren't a weird thing to eat. Why cross this Rubicon with well-done steak with ketchup when it makes so much more sense to say that everyone has tastes that are a mix of rarefied, base, and banal? That's what I would do — I enjoy a host of things that are completely indefensible from an aesthetic point of view. And that, is precisely why you don't ever see that sort of defense — while the left wonders whether we are playing checkers or chess, the right is playing a high-stakes game of fuck everything. It's why everything feels so unstable — the opposite of snooty molecular gastronomy is not terrible food, and conversely the opposite of a burnt steak is not high-end cuisine, it's maybe an unburnt steak, or a salad, maybe an orange? I dunno — but you get the idea.
The world is not conveniently composed of diametrically opposed elements for us to fling at each other, it just seems that way lately.
***
STUFFED SERIES: THE MAGAZINE OF TASTE | AUGURIES AND PIGNOSTICATIONS | THE CATSUP WAR | CAVEAT CONDIMENTOR | CURRIE CONDIMENTO | POTATO CHIPS AND DEMOCRACY | PIE SHAPES | WHEY AND WHEY NOT | PINK LEMONADE | EUREKA! MICROWAVES | CULINARY ILLUSIONS | AD SALSA PER ASPERA | THE WAR ON MOLE | ALMONDS: NO JOY | GARNISHED | REVUE DES MENUS | REVUE DES MENUS (DEUX) | WORCESTERSHIRE SAUCE | THE THICKENING | TRUMPED | CHILES EN MOVIMIENTO | THE GREAT EATER OF KENT | GETTING MEDIEVAL WITH CHEF WATSON | KETCHUP & DIJON | TRY THE SCROD | MOCK VENISON | THE ROMANCE OF BUTCHERY | …and more to come.
MORE POSTS BY TOM NEALON: Salsa Mahonesa and the Seven Years War, Golden Apples, Crimson Stew, Diagram of Condiments vs. Sauces, etc., and his De Condimentis series (Fish Sauce | Hot Sauce | Vinegar | Drunken Vinegar | Balsamic Vinegar | Food History | Barbecue Sauce | Butter | Mustard | Sour Cream | Maple Syrup | Salad Dressing | Gravy) — are among the most popular we've ever published here at HiLobrow.