NEW UNBORED KITS!
By: Joshua Glenn
June 2, 2017
"Ongoing clever adventures in fun." — Parent's Choice Awards
Two years ago this month, I announced that the UNBORED project — which began in 2012, with a bestselling family activities book published by Bloomsbury, and continued with two spinoff books — had launched (in cahoots with the good folks at the brainy toy and game company MindWare) the first two installments in what we hoped would be a robust line of family activity kits.
So far, so good! UNBORED Disguises and UNBORED Treasure Hunt have sold briskly. Now, just in time for summer vacation, I'm pleased to announce that two new family activity kits are now available from MindWare. Check 'em out: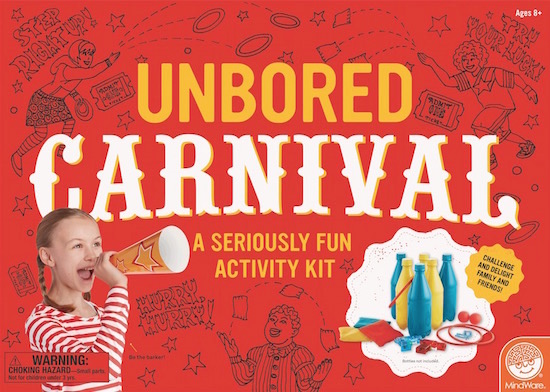 UNBORED Carnival encourages kids to step right up and get started planning an event full of fun and friendly competition! All of the details you need to host a memorable carnival are included, from tickets and a megaphone to decorations and equipment for midway games. Whether it's held in a local park or your own backyard, you can enjoy a little good old-fashioned carnival fun and maybe even raise some money for charity.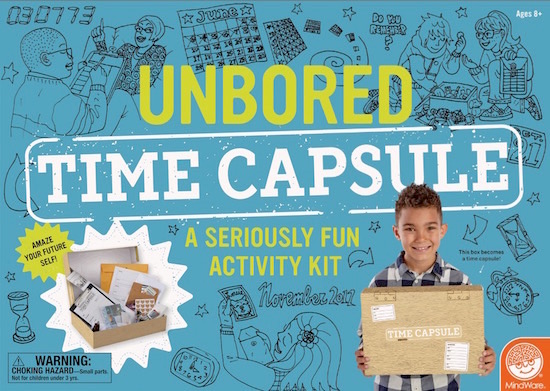 UNBORED Time Capsule includes everything you'll need, from stickers and labels to envelopes and boxes to a nifty date stamp, to capture important details that you'd like people in the future (including your future self) to know about. Record your current interests and activities, details about your friends and family, and stories about your school and town. Seal and store your time capsule… and then plan to be amazed years from now by what you'll rediscover!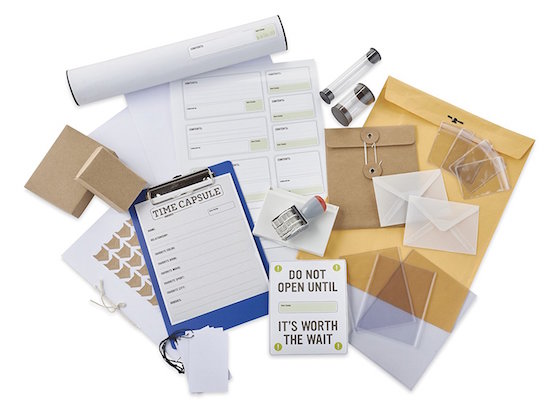 As with the first two kits, Elizabeth Foy Larsen and Tony Leone and I dreamed up and developed these new ones. Mister Reusch provided terrific illustrations; and Cara Ciardelli helped Tony out with the design. Kristin Gallagher and Emily Reuther, our friends at MindWare, provided expert guidance.
Inquire at your local toy and book stores for all UNBORED books and activity kits. They're also available directly from MindWare's website and mail-order catalog, and Amazon too.
PS: Our first two kits were well-received by toy/game reviewers! UNBORED Disguises was named one of the Top Ten Toys of 2015 by the magazine Family Fun; and UNBORED Treasure Hunt received a prestigious Parents' Choice Award naming it one of the Best Games of 2015. Both kits, meanwhile, were recognized as being among the most exciting offerings at New York's 2015 American International Toy Fair — because of what Family Fun described as their "creativity, trend-setting potential, value, and fun factor." An excellent rubric.
For more information on the UNBORED Project, please visit our website.