HILOBROW's 4Q2016
By: HILOBROW
December 31, 2016
Here's what HILOBROW published in October, November, and December 2016!
We're very grateful to new HILOBROW contributors Brandi Brown, John Overholt, James Hannaham, and Roxane Gay; as well as to all of our regular contributors.
ALSO READ: BEST OF HILOBROW: 2010 | BEST OF HILOBROW: 2011 | BEST OF HILOBROW: 2012 | BEST OF HILOBROW: 2013 | BEST OF HILOBROW: 2014 | BEST OF HILOBROW: 2015 | BEST OF HILOBROW: 2016 | BEST OF HILOBROW: 1Q2017 | BEST OF HILOBROW: 2Q2017 | HILOBROW 3Q2017 SNEAK PEEK
*
GROK MY ENTHUSIASM
During the last three months of the year, we wrapped up GROK MY ENTHUSIASM, a year-long weekly series of enthusiastic posts contributed by HILOBROW friends and regulars.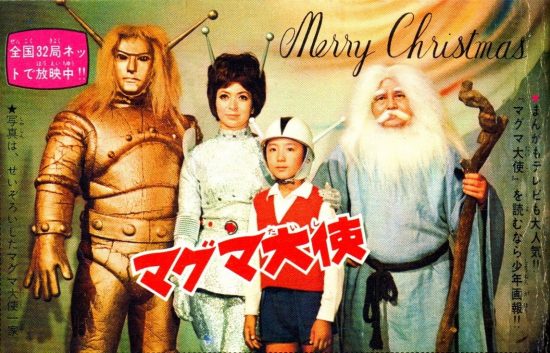 Here are GROK's 4Q2016 installments.
OCTOBER: John Overholt on DECKLE EDGES | James Hannaham on HABIT PATTERNS | Jessamyn West on THE PUBLIC LIBRARY SYSTEM | Adam McGovern on THE SPACE GIANTS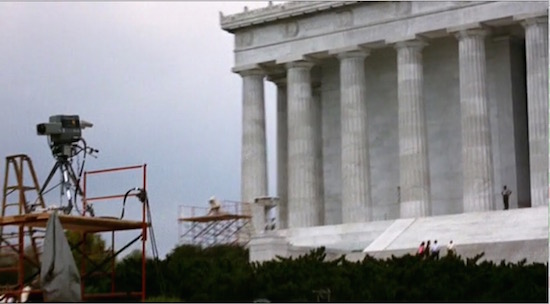 NOVEMBER: Brian Berger on MEDIUM COOL | Chris Spurgeon on THE DUNNING-KRUGER EFFECT | Joe Alterio on TABLETOP WARGAMING | Mimi Lipson on TRASH PICKING | Jason Grote on CZECH CINEMA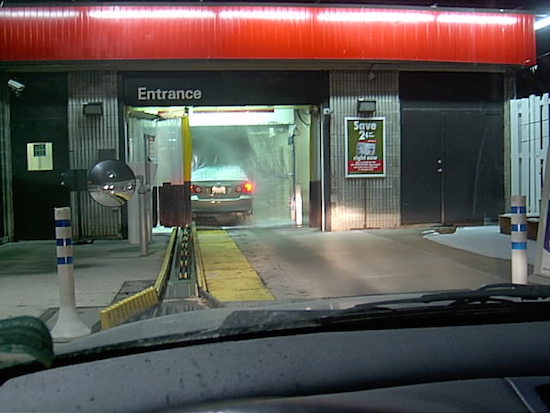 DECEMBER: Roxane Gay on AUTOMATED CAR WASH | Dan Fox on JULIA DAVIS | Amy Thielen on BINGO | Steph Burt on FEIJOA
Josh Glenn edited the GROK MY ENTHUSIASM series. In 2017, stay tuned for a new weekly enthusiasm series: #SQUADGOALS!
MORE ENTHUSIASM SERIES at HILOBROW
KLUTE YOUR ENTHUSIASM (2017): THE KILLERS | BANDE À PART (BAND OF OUTSIDERS) | ALPHAVILLE | HARPER | BLOW-UP | & 20 other neo-noir movies. #SQUADGOALS (2017 weekly): THE WILD BUNCH | BOWIE'S BAND | THE BLOOMSBURY GROUP | THE HONG KONG CAVALIERS | VI ÄR BÄST! & dozens of other squads | GROK MY ENTHUSIASM (2016 weekly): THE THEORY AND PRACTICE OF LUNCH | WEEKEND | MILLION YEAR PICNIC | LA BARONNE EMILE D'ERLANGER | THE SURVIVAL SAMPLER | & dozens more one-off enthusiasms. QUIRK YOUR ENTHUSIASM (2016): "Tainted Love" | "Metal" | "Frankie Teardrop" | "Savoir Faire" | "Broken English" | & 20 other new wave songs. CROM YOUR ENTHUSIASM (2015): DARKER THAN YOU THINK | THE SWORD IN THE STONE | OUT OF THE SILENT PLANET | THIEVES' HOUSE | QUEEN OF THE BLACK COAST | & 20 other fantasy novels from 1934–43. KERN YOUR ENTHUSIASM (2014): ALDINE ITALIC | DATA 70 | TORONTO SUBWAY | JOHNSTON'S "HAMLET" | TODD KLONE | & 20 other typefaces. HERC YOUR ENTHUSIASM (2013): "Spoonin' Rap" | "Rapper's Delight" | "Rappin' Blow" | "The Incredible Fulk" | "The Adventures of Super Rhyme" | & 20 other old-school hip-hop songs. KIRK YOUR ENTHUSIASM (2012): Justice or vengeance? | Kirk teaches his drill thrall to kiss | "KHAAAAAN!" | "No kill I" | Kirk browbeats NOMAD | & 20 other Captain Kirk scenes. KIRB YOUR ENTHUSIASM (2011): THE ETERNALS | BLACK MAGIC | DEMON | OMAC | CAPTAIN AMERICA | & 20 other Jack Kirby panels.
*
THIS:
Throughout 2016, Adam McGovern's semi-memoiristic, semi-culture-critical, always insightful column, THIS:, appeared weekly. Here's the 4Q2016 lineup.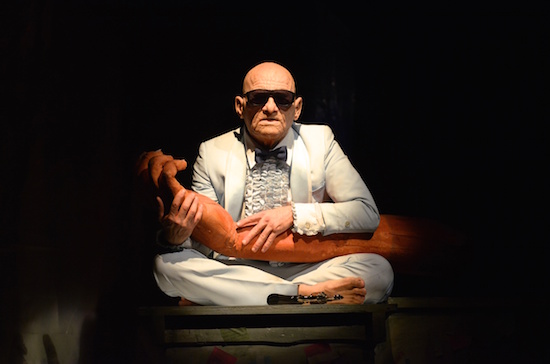 OCTOBER: THE WEST WINGNUT | THE FATHERGOD, PART II | SUPERHUMANISM | TRAILER TRASHTALK! | BOWIEOLOGY 9 OF 7.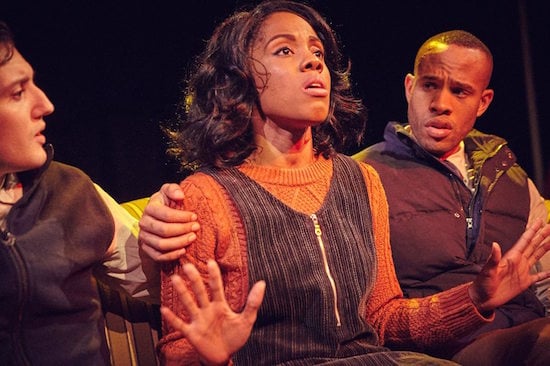 NOVEMBER: ARTSPLOITATION | MASTER OF NONE | OWN YOUR OREOS | THE JONI THAT MATTERS.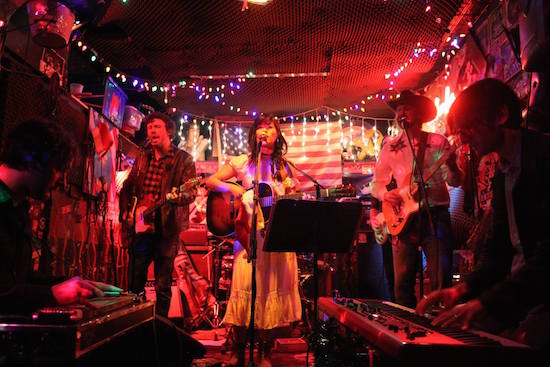 DECEMBER: JETPACK SCIENCE | CITY & WESTERN | PLAYING OURSELVES | ARTIFICIAL INTELLIGENCE BRIEF.
MORE POSTS by ADAM McGOVERN: Adam's weekly THIS: column | PEOPLE YOU MEET IN HELL, a 5-part series about characters in McGovern's and Paolo Leandri's comic Nightworld | Two IDORU JONES comics by McGovern and Paolo Leandri | BOWIEOLOGY: Celebrating 50 years of Bowie | ODD ABSURDUM: How Felix invented the 21st century self | CROM YOUR ENTHUSIASM: C.L. Moore's JIREL OF JOIRY stories | KERN YOUR ENTHUSIASM: Data 70 | HERC YOUR ENTHUSIASM: "Freedom" | KIRK YOUR ENTHUSIASM: Captain Camelot | KIRB YOUR ENTHUSIASM: Full Fathom Five | A 5-part series on Jack Kirby's Fourth World mythos | Reviews of Annie Nocenti's comics Katana, Catwoman, Klarion, and Green Arrow | The curated series FANCHILD | To see all of Adam's posts, including HiLo Hero items on Lilli Carré, Judy Garland, Wally Wood, and others: CLICK HERE
*
PLANET OF PERIL
Each month, during 4Q2016, HILOBROW friend and contributor Lynn Peril published a new installment in the series PLANET OF PERIL, which is devoted to Lynn's favorite obscure historical fads and figures.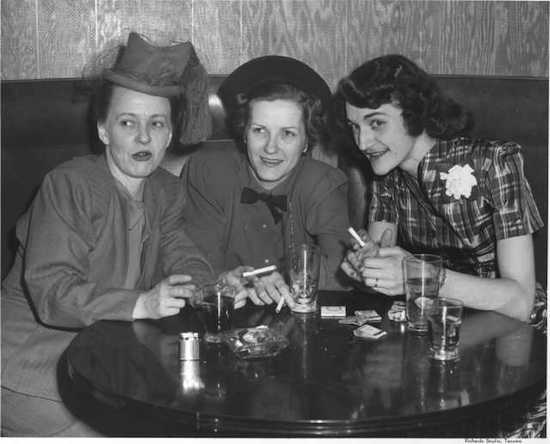 Here are PLANET OF PERIL's three 4Q2016 installments.
PLANET OF PERIL: THE SHIFTERS | THE CONTROL OF CANDY JONES | VINCE TAYLOR | THE SECRET VICE | LADY HOOCH HUNTER | LINCOLN ASSASSINATION BUFFS | I'M YOUR VENUS | THE DARK MARE | SPALINGRAD | UNESCORTED WOMEN | OFFICE PARTY | I CAN TEACH YOU TO DANCE | WEARING THE PANTS | LIBERATION CAN BE TOUGH ON A WOMAN | MALT TONICS | OPERATION HIDEAWAY | TELEPHONE BARS | BEAUTY A DUTY.
MORE LYNN PERIL at HILOBROW: PLANET OF PERIL series | MUSEUM OF FEMORIBILIA series | HERMENAUTIC TAROT: The Waiting Man | KIRB YOUR ENTHUSIASM: Young Romance | CROM YOUR ENTHUSIASM: Fritz Leiber's Conjure Wife | HILO HERO ITEMS on: Tura Satana, Paul Simonon, Vivienne Westwood, Lucy Stone, Lydia Lunch, Gloria Steinem, Gene Vincent, among many others.
*
STUFFED
In October, Tom Nealon's first book, Food Fights and Culture Wars: A Secret History of Taste, was published (in the UK) by the British Library! In March, the US edition will hit bookshelves.
Food Fights and Culture Wars grew out of Tom's HILOBROW food-history series, STUFFED. Hooray!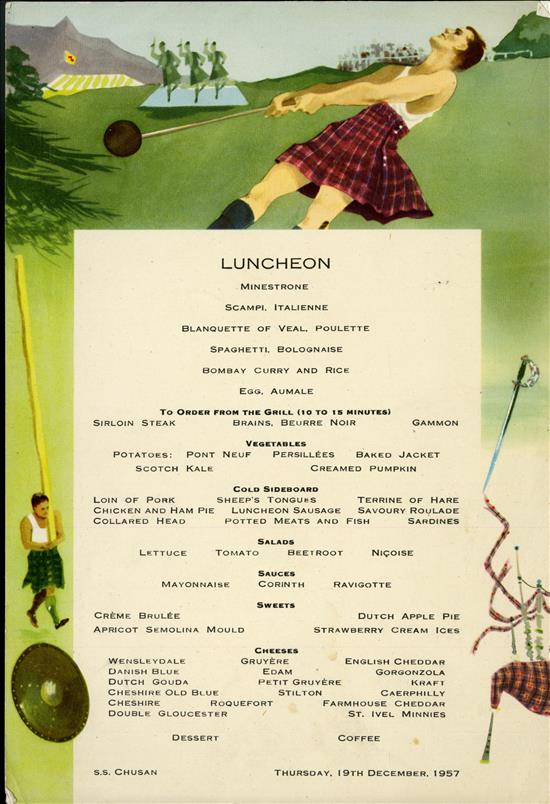 Here are 4Q2016's three STUFFED installments.
STUFFED SERIES: THE MAGAZINE OF TASTE | AUGURIES AND PIGNOSTICATIONS | THE CATSUP WAR | CAVEAT CONDIMENTOR | CURRIE CONDIMENTO | POTATO CHIPS AND DEMOCRACY | PIE SHAPES | WHEY AND WHEY NOT | PINK LEMONADE | EUREKA! MICROWAVES | CULINARY ILLUSIONS | AD SALSA PER ASPERA | THE WAR ON MOLE | ALMONDS: NO JOY | GARNISHED | REVUE DES MENUS | REVUE DES MENUS (DEUX) | WORCESTERSHIRE SAUCE | THE THICKENING | TRUMPED | CHILES EN MOVIMIENTO | THE GREAT EATER OF KENT | GETTING MEDIEVAL WITH CHEF WATSON | KETCHUP & DIJON | TRY THE SCROD | …and more to come.
*
THE KALEVALA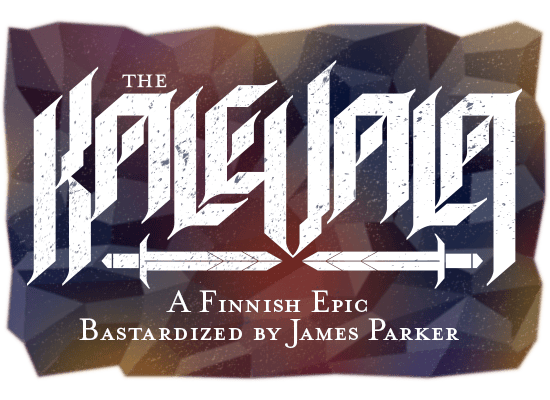 During 4Q2016, we wrapped up a year-long cycle of poems, by HILOBROW friend and contributor James Parker. Obscene, violent, hilarious, Parker's THE KALEVALA respectfully bastardized portions of a Finnish sequence of folkloric songs, runes, and charms. We hope to publish James's bastardizations in pamphlet form. We also hope that, some day in the not too distant future, he will tackle the entire sequence!
Here are 4Q2016's three KALEVALA installments.
KALEVALA SERIES: RUNE 3 (1–278): "Wizard Battle" | RUNE 4 (1–56): "A Failed Seduction" | RUNE 4 (300–416): "Aino Ends It All" | RUNE 5 (45–139): "An Afternoon Upon the Water" | RUNE 5 (150–241): "The Blue Elk" | RUNE 6 (1–114): "Therapy Session" | RUNE 6 (115–130): "Joukahainen's Mother Counsels Him Against Shooting the Wizard Vainamoinen" | RUNE 11 (1–138): "Introducing Kyllikki" | RUNE 23 (485–580): "The Bride's Lament" | RUNE 30 (1–276): "Icebound" | RUNE 31 (215–225): "The Babysitter" | RUNE 31 (223–300): "The Screaming Axe" | RUNE 33 (1–136): "The Cowherd" | RUNE 33 (73): "Song of the Blade: Kullervo" | RUNE 33 (118–284): "The Cows Come Home" | RUNE 34 (1–82): "The Pipes of Kullervo".
*
SÉRIE NOIRE
During 4Q2016, HILOBROW friend and contributor Alix Lambert published two final installments in her 8-part series SÉRIE NOIRE, which revisits the crime movies that most influenced her when she was a child and young adult.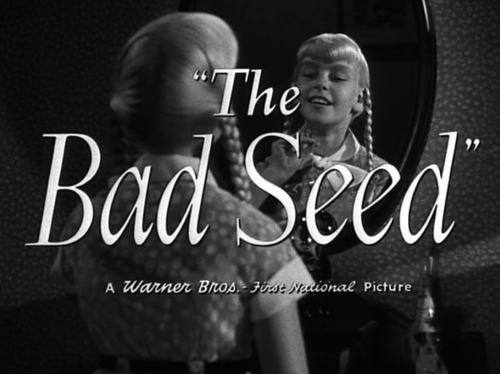 SÉRIE NOIRE SERIES: The Chalk Garden (1964) | I Confess (1952) | In the Heat of the Night (1967) | The Return of Martin Guerre (1982) | Wanda (1970) | Sorry, Wrong Number (1948) | The Bad Seed (1956) | Joe (1970).
*
THE BOURNE VARIATIONS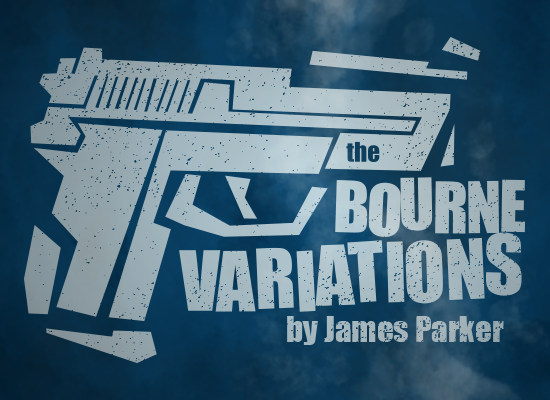 During 4Q2016, we wrapped up a year-long cycle of poems, by HILOBROW friend and contributor James Parker, inspired by scenes from the Jason Bourne movie franchise. Thrilling, witty, mythomaniacal, THE BOURNE VARIATIONS are a triumph of film criticism and fanfic.
Here are 4Q2016's three BOURNE VARIATIONS installments.
BOURNE VARIATIONS SERIES: "The Goddess of Memory Speaks to Jason Bourne" | THE BOURNE IDENTITY: "The Duellists". THE BOURNE SUPREMACY: "Congratulations, You Have Just Met Jason Bourne" | "The Graduates" | "The Murder of Agent Daniel Zorn, in Berlin, by CIA Section Chief Ward Abbott". THE BOURNE ULTIMATUM: "Big Daddy" | "The Assassination of the Journalist Simon Ross" | "Full Priority Situation". THE BOURNE LEGACY: "Alaska, Alone" | "Aaron Cross to the Wolf" | "Fairy Story". JASON BOURNE: "Watching the Jason Bourne Trailer" | "The Bourne Travesty".
*
ON BEYOND ZARATHUSTRA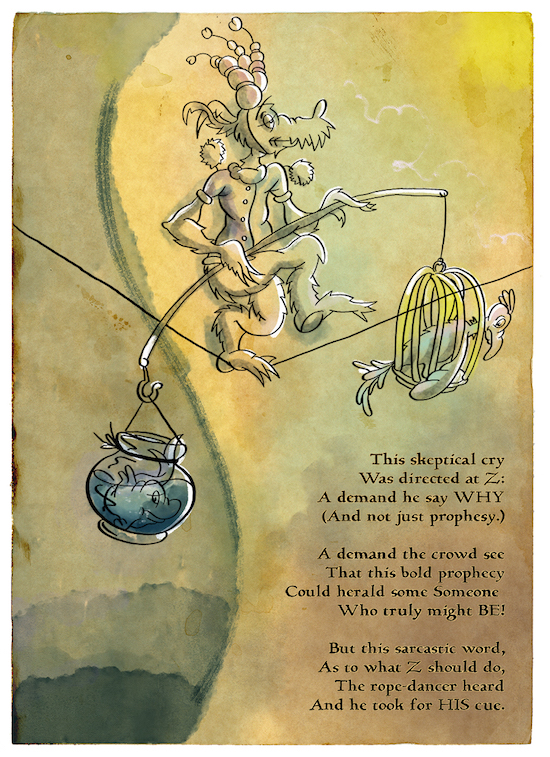 During October, we wrapped up our 15-part serialization of a section of Nietzsche's lost graphic novel, On Beyond Zarathustra. According to John Holbo, who discovered this amazing treasure, Nietzche's text prompts us to ask, about the later prose-poem Thus Spake Zarathustra: Do the townspeople ignore Zarathustra because his proposed transvaluation of values is too radical? Or is it because, like Dr. Seuss's Gerald McGrew or Morris McGurk, he tends to rattle on and spiral off? HiLobrow was the first to publish these never-before-seen extracts!
We also published an explanatory essay by John Holbo, "On Beyond Zarathustra: A Double-Parody For All And None." Excerpt: "Just as Seuss books are children's books for adults, so Zarathustra — and other philosophy I might mention — is seeming YA fiction, secretly written as non-fiction for older adults. Who are, in a sense, true children at heart." Another HILOBROW exclusive!
HOLBO AT HILOBROW: On Beyond Zarathustra — a double parody | Sugarplum Squeampunk — Christmas cards by deranged Victorian "cthuligrapher" Albert Wedge-Wheskit | Not Trash, Pop — a celebration of forgotten midcentury gag panel artist Susi Steinitz Ettinger | CROM YOUR ENTHUSIASM: The Conan Mythos | HERMENAUTIC TAROT: The Heaviest Heads.
*
ONGOING ORIGINAL SERIES
During 4Q2016, we published new installments in the following original series.
ALSO SEE: 50 Best Scientific Romances (1864–1903) | Radium Age Sci-Fi: 100 Best Novels of 1904–33 | Golden Age Sci-Fi: 75 Best Novels of 1934–1963 | 75 Best New Wave Sci-Fi (1964–83) Novels | The 200 Greatest Adventure Novels of All Time | 101 Science Fiction Adventures
*
CURATED SERIES
We curated the following reprint series, during 4Q2016. We are very grateful to the authors, all of whom are HILOBROW friends and contributors, for permitting us to gather and republish their work.
CURATED SERIES at HILOBROW: LAWS OF THE UNIVERSE by Chris Spurgeon | IMAGINARY FRIENDS by Alexandra Molotkow | UNFLOWN by Jacob Covey | ADEQUATED by Franklin Bruno | QUALITY JOE by Joe Alterio | CHICKEN LIT by Lisa Jane Persky | PINAKOTHEK by Luc Sante | ALL MY STARS by Joanne McNeil | BIGFOOT ISLAND by Michael Lewy | NOT OF THIS EARTH by Michael Lewy | ANIMAL MAGNETISM by Colin Dickey | KEEPERS by Steph Burt | AMERICA OBSCURA by Andrew Hultkrans | HEATHCLIFF, FOR WHY? by Brandi Brown | DAILY DRUMPF by Rick Pinchera | BEDROOM AIRPORT by "Parson Edwards" | INTO THE VOID by Charlie Jane Anders | WE REABSORB & ENLIVEN by Matthew Battles | BRAINIAC by Joshua Glenn | COMICALLY VINTAGE by Comically Vintage | BLDGBLOG by Geoff Manaugh | WINDS OF MAGIC by James Parker | MUSEUM OF FEMORIBILIA by Lynn Peril | ROBOTS + MONSTERS by Joe Alterio | MONSTOBER by Rick Pinchera | POP WITH A SHOTGUN by Devin McKinney | FEEDBACK by Joshua Glenn | 4CP FTW by John Hilgart | ANNOTATED GIF by Kerry Callen | FANCHILD by Adam McGovern | BOOKFUTURISM by James Bridle | NOMADBROW by Erik Davis | SCREEN TIME by Jacob Mikanowski | FALSE MACHINE by Patrick Stuart | 12 DAYS OF SIGNIFICANCE by Significant Objects | 12 MORE DAYS OF SIGNIFICANCE by Significant Objects | UNBORED MANIFESTO by Joshua Glenn and Elizabeth Foy Larsen | H IS FOR HOBO by Joshua Glenn | 4CP FRIDAY by guest curators
*
On to 1Q2017!
***
ALSO READ: BEST OF HILOBROW: 2010 | BEST OF HILOBROW: 2011 | BEST OF HILOBROW: 2012 | BEST OF HILOBROW: 2013 | BEST OF HILOBROW: 2014 | BEST OF HILOBROW: 2015 | BEST OF HILOBROW: 2016 | BEST OF HILOBROW: 1Q2017 | BEST OF HILOBROW: 2Q2017 | HILOBROW 3Q2017 SNEAK PEEK