3Q2016 Sneak Peek
By: HILOBROW
June 27, 2016
Here's a preview of HiLobrow's publishing plans for July, August, and September 2016!
ALSO READ: BEST OF HILOBROW: 2010 | BEST OF HILOBROW: 2011 | BEST OF HILOBROW: 2012 | BEST OF HILOBROW: 2013 | BEST OF HILOBROW: 2014 | BEST OF HILOBROW: 2015 | BEST OF HILOBROW: 2016 | BEST OF HILOBROW: 1Q2017 | BEST OF HILOBROW: 2Q2017 | HILOBROW 3Q2017 SNEAK PEEK
*
QUIRK YOUR ENTHUSIASM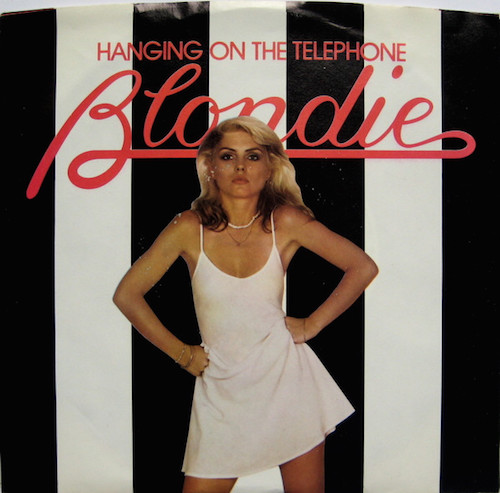 Each August, for the past several years, we've published an ENTHUSIASM series: 25 posts, by 25 HiLobrow contributors and friends, on such topics as favorite Jack Kirby panels, favorite Captain Kirk scenes, and favorite typefaces. This August, we'll publish QUIRK YOUR ENTHUSIASM — 25 posts dedicated to favorite New Wave songs from c. 1977–1982. Spread the word!
QUIRK YOUR ENTHUSIASM: Mark Kingwell on Soft Cell's TAINTED LOVE | Joanne McNeil on Gary Numan's METAL | Devin McKinney on Suicide's FRANKIE TEARDROP | Douglas Wolk on Family Fodder's SAVOIR FAIRE | Elina Shatkin on Marianne Faithfull's BROKEN ENGLISH | Steph Burt on Altered Images' HAPPY BIRTHDAY | Greg Rowland on Jilted John's JILTED JOHN | Gordon Dahlquist on XTC's RESPECTABLE STREET | Adrienne Crew on D-Day's TOO YOUNG TO DATE | Jonathan Lethem on The Blue Nile's I LOVE THIS LIFE | Josh Glenn on Tim Curry's I DO THE ROCK | Molly Wright Steenson on Missing Persons' WORDS | Anthony Miller on The Nails' 88 LINES ABOUT 44 WOMEN | Luc Sante on The Normal's WARM LEATHERETTE | Mimi Lipson on Dolly Mixture's HOW COME YOU'RE SUCH A HIT WITH THE BOYS, JANE? | Tim Carmody on Talking Heads' LIFE DURING WARTIME | Ingrid Schorr on Ian Dury's CLEVOR TREVER | Adam McGovern on Lene Lovich's LUCKY NUMBER | Deb Chachra on Rough Trade's HIGH SCHOOL CONFIDENTIAL | Tor Aarestad on Oingo Boingo's LITTLE GIRLS | David Smay on The B-52's' DANCE THIS MESS AROUND | Jessamyn West on Blondie's HANGING ON THE TELEPHONE | Drew Daniel on The Human League's MARIANNE | Erik Davis on Tuxedomoon's TIME TO LOSE | Dan Fox on Thomas Dolby's EUROPA & THE PIRATE TWINS.
Josh Glenn is editor of the QUIRK YOUR ENTHUSIAM series. He is very grateful to the series' contributors.
MORE ENTHUSIASM SERIES at HILOBROW
KLUTE YOUR ENTHUSIASM (2017): THE KILLERS | BANDE À PART (BAND OF OUTSIDERS) | ALPHAVILLE | HARPER | BLOW-UP | & 20 other neo-noir movies. #SQUADGOALS (2017 weekly): THE WILD BUNCH | BOWIE'S BAND | THE BLOOMSBURY GROUP | THE HONG KONG CAVALIERS | VI ÄR BÄST! & dozens of other squads | GROK MY ENTHUSIASM (2016 weekly): THE THEORY AND PRACTICE OF LUNCH | WEEKEND | MILLION YEAR PICNIC | LA BARONNE EMILE D'ERLANGER | THE SURVIVAL SAMPLER | & dozens more one-off enthusiasms. QUIRK YOUR ENTHUSIASM (2016): "Tainted Love" | "Metal" | "Frankie Teardrop" | "Savoir Faire" | "Broken English" | & 20 other new wave songs. CROM YOUR ENTHUSIASM (2015): DARKER THAN YOU THINK | THE SWORD IN THE STONE | OUT OF THE SILENT PLANET | THIEVES' HOUSE | QUEEN OF THE BLACK COAST | & 20 other fantasy novels from 1934–43. KERN YOUR ENTHUSIASM (2014): ALDINE ITALIC | DATA 70 | TORONTO SUBWAY | JOHNSTON'S "HAMLET" | TODD KLONE | & 20 other typefaces. HERC YOUR ENTHUSIASM (2013): "Spoonin' Rap" | "Rapper's Delight" | "Rappin' Blow" | "The Incredible Fulk" | "The Adventures of Super Rhyme" | & 20 other old-school hip-hop songs. KIRK YOUR ENTHUSIASM (2012): Justice or vengeance? | Kirk teaches his drill thrall to kiss | "KHAAAAAN!" | "No kill I" | Kirk browbeats NOMAD | & 20 other Captain Kirk scenes. KIRB YOUR ENTHUSIASM (2011): THE ETERNALS | BLACK MAGIC | DEMON | OMAC | CAPTAIN AMERICA | & 20 other Jack Kirby panels.
*
GROK MY ENTHUSIASM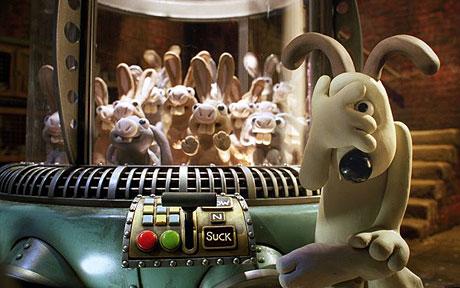 During 3Q2016, we'll continue to publish GROK MY ENTHUSIASM, a weekly series of enthusiastic posts contributed by a rotating cast of HiLobrow regulars.
Here are the posts we've scheduled for July, August, and September:
Chris Spurgeon on WALLACE AND GROMIT | Mandy Keifetz on BENEFICIAL MICROBES | Annie Nocenti on MARKS ON WALLS | Molly Sauter on THE GREAT BRITISH BAKE OFF | William Nericcio on LAND OF THE LOST | Dan Fox on "VOICE OF GOD" RADIO DJS | Brandi Brown on WIKIPEDIA TALK | Claire Lehmann on THE APPARATUS REVEAL | Alice Boone on COSTUME JEWELRY | Colin Dickey on WIDESPREAD PANIC | Anshuman Iddamsetty on THE FULL BODY PROJECT | Amy Thielen on BINGO | Jason Grote on CZECH CINEMA.
Josh Glenn is editor of the GROK MY ENTHUSIAM series. He is very grateful to the series' contributors.
*
ONGOING SERIES
During 3Q2016, we'll continue to publish the following ongoing series.
Cochineal harvesting
*
NEW CURATED SERIES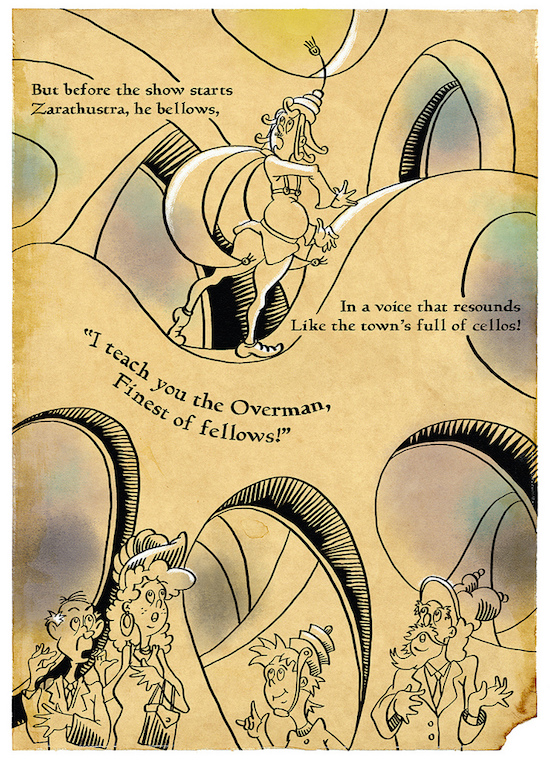 HiLobrow will launch a few new curated series during 3Q2016. These will include:
ON BEYOND ZARATHUSTRA. HiLobrow friend and contributor John Holbo has recently begun retelling Nietzsche's Also sprach Zarathustra in the style of Dr. Seuss — complete with illustrations. In September, we'll republish a selection from this terrific series.
ANIMAL MAGNETISM. HiLobrow friend and contributor Colin Dickey is author of Cranioklepty: Grave Robbing and the Search for Genius, among other terrific books. In August, we'll reprint a few essays he's written about… animals!
AMERICA OBSCURA. In addition to being a HiLobrow friend and contributor, Andrew Hultkrans is author of the 33 1/3 book Forever Changes and a frequent contributor to Artforum. During 3Q2016, we'll republish writings of Andrew's that we've admired over the years.
KEEPERS. HiLobrow friend and contributor Steph Burt is a literary critic, poet and a professor, who teaches at Harvard University. In July, we'll publish 10 of Steph's poem's about everyday objects and pop-cultural phenomena.
*
BEST ADVENTURES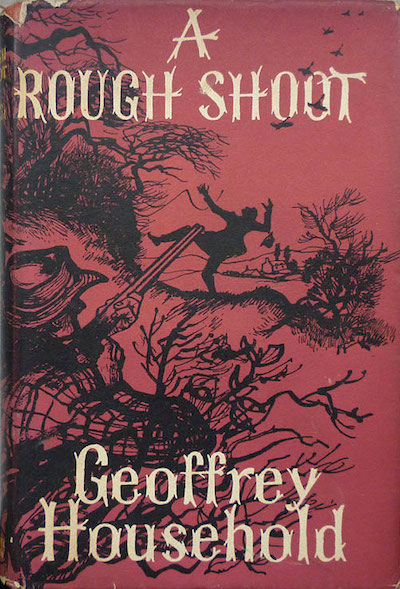 We'll continue to publish installments in Josh Glenn's BEST ADVENTURES project. (The goal, eventually, is to publish a Top 10 Adventures list for every year of the 20th century.) During 3Q2016, we'll publish the following installments:
Best Adventures of 1951: From Nicholas Monsarrat's The Cruel Sea to Geoffrey Household's A Rough Shoot.
Best Adventures of 1956: From Alfred Bester's The Stars My Destination to Henry Treece's The Golden Strangers.
Best Adventures of 1961: From Elmore Leonard's Hombre to John Hawkes' The Lime Twig.
Also, please check out these additional lists: The 200 Greatest Adventure Novels of All Time. THE OUGHTS (1904–13): 1905 | 1906 | 1907 | 1910 | 1911 | 1912. THE TEENS (1914–23): 1915 | 1916 | 1917 | 1920 | 1921 | 1922. THE TWENTIES (1924–33): 1925 | 1926 | 1927 | 1930 | 1931 | 1932. THE THIRTIES (1934–43): 1935 | 1936 | 1937 | 1940 | 1941 | 1942. THE FORTIES (1944–53): 1945 | 1946 | 1947 | 1950 | 1951 | 1952. THE FIFTIES (1954–63): 1955 | 1956 | 1957 | 1960 | 1961 | 1962. THE SIXTIES (1964–73): 1964 | 1965 | 1966 | 1967 | 1970 | 1971 | 1972. THE SEVENTIES (1974–83): 1975 | 1976 | 1977 | 1980 | 1981 | 1982. The goal, eventually, is to publish a Top 10 Adventures list for every year of the 20th century.
*
GOLDEN-AGE SCI-FI 75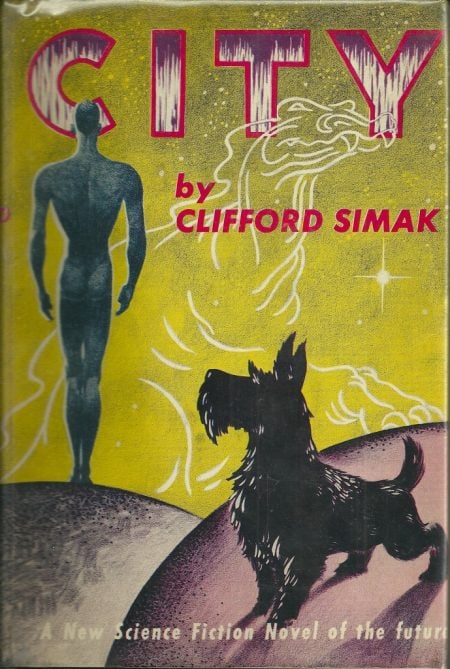 During 2Q2016, HiLobrow's Josh Glenn started writing a series of 75 posts about the best science fiction novels published during the genre's so-called Golden Age (from 1934–63, according to Josh's periodization schema). We'll continue to publish this series; in 3Q2016, look for installments on: Clifford D. Simak's City, Murray Leinster's First Contact, Jorge Luis Borges's The Aleph, Pat Frank's Mr. Adam, Ray Bradbury's The Martian Chronicles, Boris Vian's Foam of the Daze, B.F. Skinner's Walden Two, George Orwell's Nineteen Eighty-Four, George R. Stewart's Earth Abides, John Wyndham's Day of the Triffids, Robert Heinlein's The Puppet Masters, Bernard Wolfe's Limbo, Kurt Vonnegut's Player Piano, Hergé's Explorers on the Moon, Theodore Sturgeon's More Than Human, Alfred Bester's The Demolished Man, and Ray Bradbury's Fahrenheit 451 — among others!
For the complete Golden Age Sci-Fi 75 list (in progress), click here.
ALSO SEE: 50 Best Scientific Romances (1864–1903) | Radium Age Sci-Fi: 100 Best Novels of 1904–33 | Golden Age Sci-Fi: 75 Best Novels of 1934–1963 | 75 Best New Wave Sci-Fi (1964–83) Novels | The 200 Greatest Adventure Novels of All Time | 101 Science Fiction Adventures
*
SERIALIZED FICTION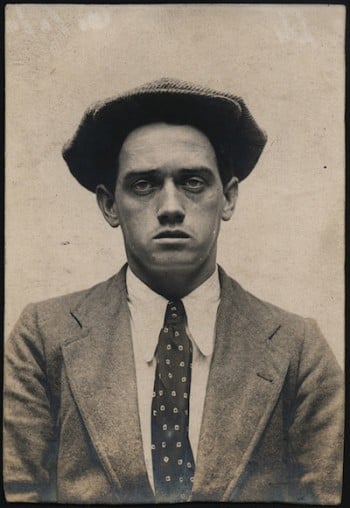 We'll continue to serialize Victor Bridges' 1915 hunted-man adventure, A Rogue by Compulsion: An Affair of the Secret Service.
SERIALIZED BY HILOBOOKS: Jack London's The Scarlet Plague | Rudyard Kipling's With the Night Mail (and "As Easy as A.B.C.") | Arthur Conan Doyle's The Poison Belt | H. Rider Haggard's When the World Shook | Edward Shanks' The People of the Ruins | William Hope Hodgson's The Night Land | J.D. Beresford's Goslings | E.V. Odle's The Clockwork Man | Cicely Hamilton's Theodore Savage | Muriel Jaeger's The Man With Six Senses | Jack London's "The Red One" | Philip Francis Nowlan's Armageddon 2419 A.D. | Homer Eon Flint's The Devolutionist | W.E.B. DuBois's "The Comet" | Edgar Rice Burroughs's The Moon Men | Charlotte Perkins Gilman's Herland | Sax Rohmer's "The Zayat Kiss" | Eimar O'Duffy's King Goshawk and the Birds | Frances Hodgson Burnett's The Lost Prince | Morley Roberts's The Fugitives | Helen MacInnes's The Unconquerable | Geoffrey Household's Watcher in the Shadows | William Haggard's The High Wire | Hammond Innes's Air Bridge | James Branch Cabell's Jurgen | John Buchan's "No Man's Land" | John Russell's "The Fourth Man" | E.M. Forster's "The Machine Stops" | John Buchan's Huntingtower | Arthur Conan Doyle's When the World Screamed | Victor Bridges' A Rogue By Compulsion
*
Stay tuned!
***
ALSO READ: BEST OF HILOBROW: 2010 | BEST OF HILOBROW: 2011 | BEST OF HILOBROW: 2012 | BEST OF HILOBROW: 2013 | BEST OF HILOBROW: 2014 | BEST OF HILOBROW: 2015 | BEST OF HILOBROW: 2016 | BEST OF HILOBROW: 1Q2017 | BEST OF HILOBROW: 2Q2017 | HILOBROW 3Q2017 SNEAK PEEK