Stuffed (8)
By: Tom Nealon
January 31, 2016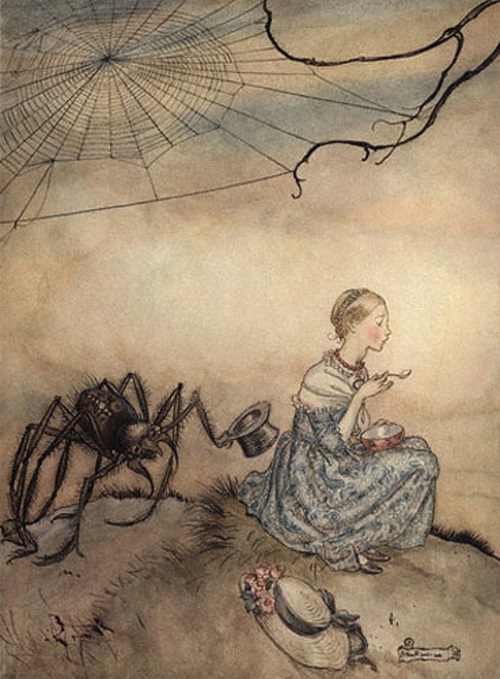 One in a popular series of posts by Tom Nealon, author of a forthcoming food history from British Library Publishing. STUFFED is inspired by Nealon's collection of rare cookbooks, which he sells — among other things — via Pazzo Books.
STUFFED SERIES: THE MAGAZINE OF TASTE | AUGURIES AND PIGNOSTICATIONS | THE CATSUP WAR | CAVEAT CONDIMENTOR | CURRIE CONDIMENTO | POTATO CHIPS AND DEMOCRACY | PIE SHAPES | WHEY AND WHEY NOT | PINK LEMONADE | EUREKA! MICROWAVES | CULINARY ILLUSIONS | AD SALSA PER ASPERA | THE WAR ON MOLE | ALMONDS: NO JOY | GARNISHED | REVUE DES MENUS | REVUE DES MENUS (DEUX) | WORCESTERSHIRE SAUCE | THE THICKENING | TRUMPED | CHILES EN MOVIMIENTO | THE GREAT EATER OF KENT | Etc.
*
WHEY AND WHEY NOT
If I'd been paying better attention, I probably wouldn't have been so surprised by how quickly "Greek" yogurt (what used to be called strained yogurt or yogurt cheese — why it is called Greek yogurt is elusive; possibly because it is common to strain yogurt in Greece to make condiments like tzatziki) became popular.
I've written in the past about the relationship between thickness and wealth — how the idea of thickness and richness in food has become a comforting stand in for actual wealth and affluence. After all, the rise of strained yogurt happened right after the crash (what people trying to charm it up call the Great Recession) in 2007 and what used to be a virtually non-existent cul-de-sac in the yogurt world ca. 2006, has turned into a multi-billion dollar business. As always, it is difficult to separate tail from dog in fast moving events, but whether people craved the thick, rich product as a stand in for their lost retirement savings and home equity, or whether companies (or shadowy economy collapsing figures) foresaw this potential avenue and exploited it, it became a huge market overnight.
Greek yogurt is made by straining ordinary yogurt and separating the yogurt from the whey (and often, especially in low-fat varieties, adding thickeners like xanthan gum). Besides being a potentially dangerous attracter of spiders, whey is a thin liquid riddled with lactose, sugars, proteins and trace vitamins that is formed during cheese and yogurt making. In making hard cheeses you get sweet whey, in soft cheeses and yogurts, acid whey — though "acid whey" is often used pejoratively, especially by all those people talking about the wheypocalypse.
*
The Wheypocalypse
This sudden fancy for strained yogurt has caused the industry to produce massive amounts of whey for which there is no immediately obvious use. Three years ago in a now famous article in Modern Farmer, Justin Elliott estimated that the Northeastern US alone was creating 150 million gallons of whey a year with no plan of what to do with it. And that was three years worth of popularity ago for the increasingly widely eaten, disturbingly viscous treat.
Dump the whey into lakes and streams and you end up with dead fish and an environmental crisis. You can feed it to livestock, but only so much, and a yogurt factory spits out so much of the stuff that you would need every cow in three states to be eating the stuff mixed with their regular food to even put a dent in the whey supply. It's a problem, like so many things in this modern world, of scale. Everyone likes to talk about economies of scale, but dis-economies of scale are often hidden in there, somewhere. Scientists have weighed in and, at this rate of increasing consumption, the low-lying sections of the country will be knee-deep in whey by 2022. Maybe.
*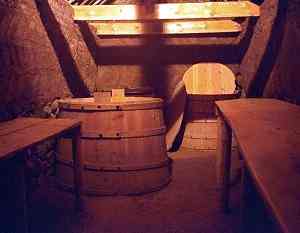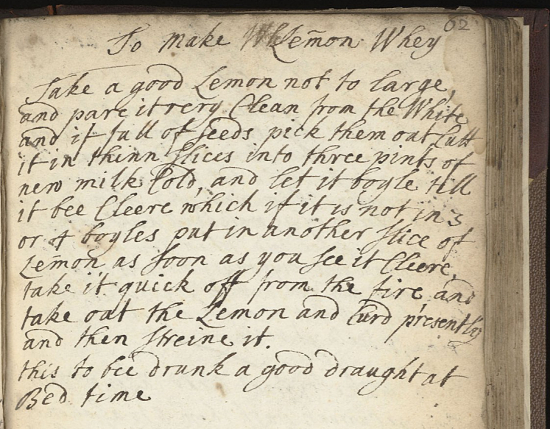 According to Viking sagas from around 1000 C.E., the yogurt-like product skyr (it is almost indistinguishable from yogurt visually, but is milder and is technically a cheese) has been consumed in Scandinavia for over 1000 years. Skyr, like strained yogurt, produces a great deal of "acid" whey. The Vikings used whey (and many still continue to use it in Iceland) as a preservative, adding whey to skyr barrels and then sealing them up to store and even storing sausages, edible seaweed and vegetables in whey over the long winters. It was also a popular nutritious drink — it would be allowed to sour, sometimes for a period of years in (preferably oak) barrels, before use and had a fixed value in trade between farmers and fisherman (who craved the stuff). More recently, a number of attempts have been made to bring back whey drinking, often mixed with fruit flavors. It was in a room for keeping skyr and whey that Gizzur Thorvaldsson escaped capture in the Islendinga Saga by secreting himself inside a whey barrel while brigands burned down his farm. Now, of course, as skyr's resurgent popularity has mirrored that of strained yogurt (Finns, for example, ate 1000 tons of skyr in 2012, 3 pounds per person), skyr producers have the same whey disposal problems as yogurt makers.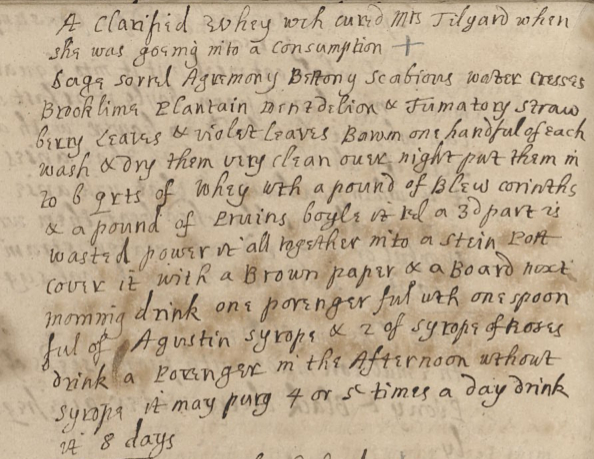 In antiquity and at least until Miss Muffet, whey was known as a medicine and salubrious beverage. It was said by Hippocrates and Galen (perhaps this fashion for drinking it in antiquity is why it is mysteriously called Greek yogurt) to strengthen immunity. Samuel Pepys (1633-1703) mentions going to "whey houses" to drink it to promote general health, "sack whey", a mixture of warm whey and wine, was a popular home remedy for a variety of minor ills; and in the 18th century it was seen as a cure for "melancholy, leprosy and elephantitis" (not to mention curing Mrs Tilgard of the consumption). In 1749, after a patient was miraculously healed by whey in the small town of Gais outside Zurich, a whey spa sprung up to capitalize on the sudden demand. In the following years at least 160 other spas opened in Switzerland, Austria and Germany.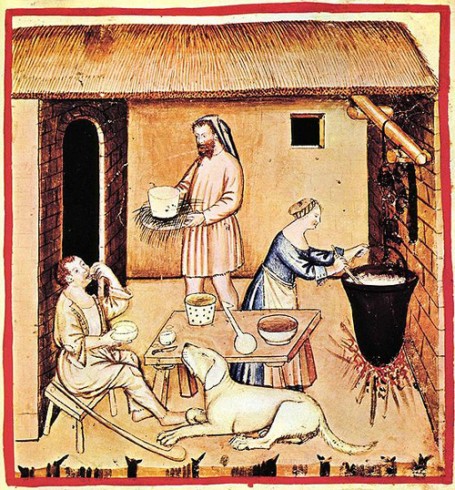 Because proteins, vitamins and sugars were, at least prior to the advent of the dollar menu, valuable commodities, processes evolved to extract them from the whey. The most famous of these is ricotta cheese, a whey cheese made by heating the whey until the protein conglomerates into curds. Ricotta traces its origins back into antiquity and was mentioned in Athenaeus's Learned Banqueters, the 3rd-century description of philosophers and thinkers at a banquet. Many other food traditions developed similar whey cheeses to harvest the remaining nutrients from cheese making (regrettably, ricotta itself can only be made from the whey from hard cheeses).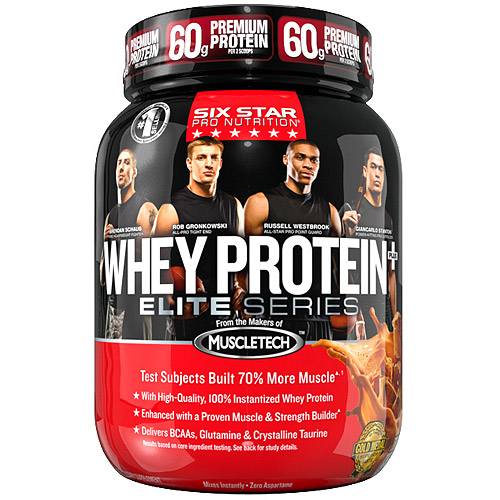 Currently if, god forbid, you find yourself in a GNC or a similarly benighted establishment, you can find whey protein on sale, as the particular amino acids it contains are fetishized for both muscle building and weight loss.
*
So, all that having been said, I wonder how likely it is that yogurt companies are having trouble "disposing" of all of the whey that they've stolen from our yogurt. We must be in the billions of gallons by now and, though claims continue to be made that the USDA and private concerns are working on a solution to the "acid whey" problem (remember, acid whey is just what they call it when it is being cast as industrial waste, it's really just whey), it seems much more likely to be a ploy to distract us from the fact that someone is stealing our valuable whey — and then charging us for the theft in the form of cranked up "Greek" yogurt prices.
It's possible that whey is being sold back to us as animal feed, muscle powder, whey drinks, or, and this is my favorite, reduced and then used as a thickener for… yogurt. And it is not beyond the realm of possibility that the whey is being flushed into the Great Lakes and giant lamprey bred on whey and hatred of humanity are on their way to your house RIGHT NOW. But I favor a third possibility.
Squaring with the rise of strained yogurt after those jerk-offs tanked the economy, I believe that right under our noses are underground whey spas, à la Zurich in 1749, catering to the fabulously wealthy. Acid whey is a lovely astringent, toner, and exfoliator, and the other health benefits of whey have been well-documented since antiquity. Yes, right now there is a rich and spidery person, courting immortality by floating and drinking and soaking their half withered organs in whey that was stolen from YOUR yogurt. Revolting.
***
STUFFED SERIES: THE MAGAZINE OF TASTE | AUGURIES AND PIGNOSTICATIONS | THE CATSUP WAR | CAVEAT CONDIMENTOR | CURRIE CONDIMENTO | POTATO CHIPS AND DEMOCRACY | PIE SHAPES | WHEY AND WHEY NOT | PINK LEMONADE | EUREKA! MICROWAVES | CULINARY ILLUSIONS | AD SALSA PER ASPERA | THE WAR ON MOLE | ALMONDS: NO JOY | GARNISHED | REVUE DES MENUS | REVUE DES MENUS (DEUX) | WORCESTERSHIRE SAUCE | THE THICKENING | TRUMPED | CHILES EN MOVIMIENTO | THE GREAT EATER OF KENT | Etc.
MORE POSTS BY TOM NEALON: Salsa Mahonesa and the Seven Years War, Golden Apples, Crimson Stew, Diagram of Condiments vs. Sauces, etc., and his De Condimentis series (Fish Sauce | Hot Sauce | Vinegar | Drunken Vinegar | Balsamic Vinegar | Food History | Barbecue Sauce | Butter | Mustard | Sour Cream | Maple Syrup | Salad Dressing | Gravy) — are among the most popular we've ever published here at HiLobrow.