Code-X (20)
By: Joshua Glenn
July 13, 2014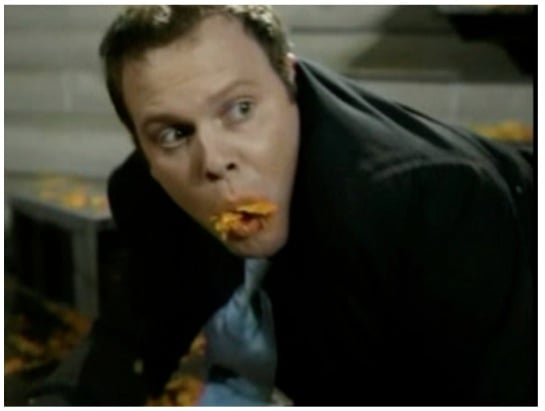 Call this snack-chips category code: Snacking Surrealism.
Definition: Absurdist, ironic, magical, deeply strange evocations of the snacking experience.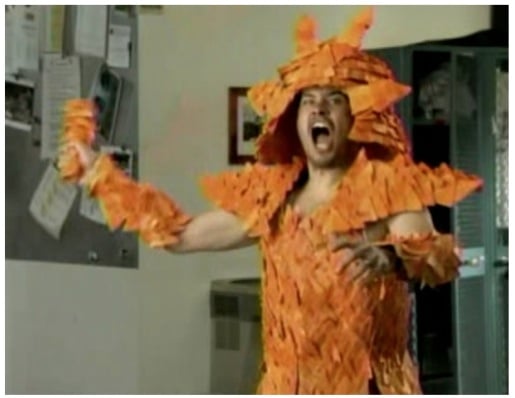 Notes on this code: Surrealist experience is a reason-to-believe for chips brands like Doritos and Cheetos. A thumb in the eye to other brands' more earnest r-t-b codes (like the code we might call Olde Tyme); and a trumping of dominant r-t-b chips codes like Adventurous or Exclusive. You want adventurous and exclusive? Step into the Twilight Zone of snacking.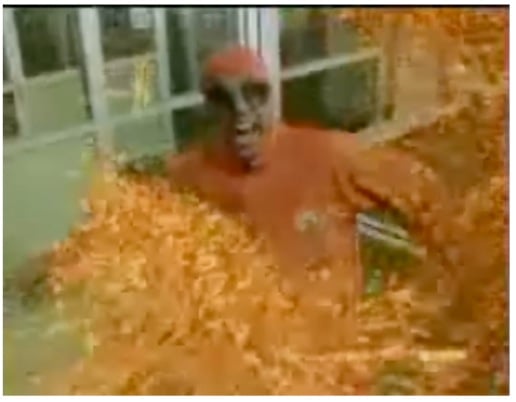 *
MORE SEMIOSIS at HILOBROW: Towards a Cultural Codex | CODE-X series | DOUBLE EXPOSURE Series | CECI EST UNE PIPE series | Star Wars Semiotics | Icon Game | Meet the Semionauts | Show Me the Molecule | Science Fantasy | Inscribed Upon the Body | The Abductive Method | Enter the Samurai | Semionauts at Work | Roland Barthes | Gilles Deleuze | Félix Guattari | Jacques Lacan | Mikhail Bakhtin | Umberto Eco