Code-X (18)
By: Joshua Glenn
July 6, 2014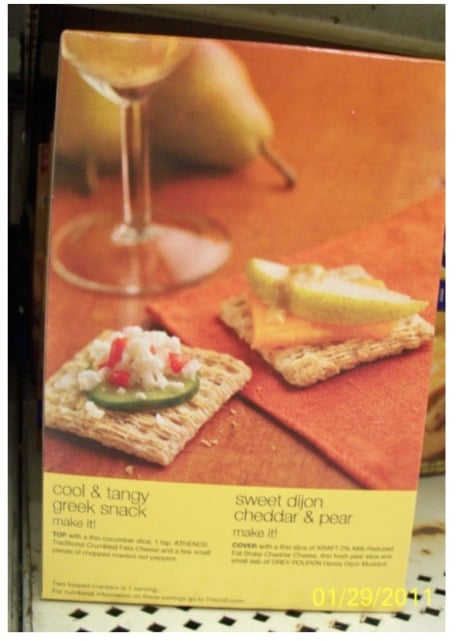 Call this snack-food category code: Cracker Occasions.
Definition: Cracker Occasions coding offers signifiers of special occasions — each with its own particular rituals, mode of dress, guest list, and accoutrements… one of which is the cracker and/or its toppings.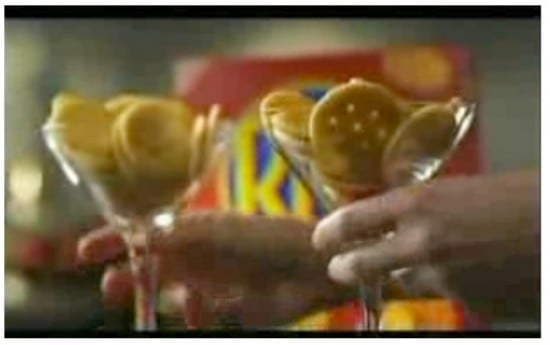 Notes on this code: Unlike chip brands, whose messaging tends to be about mindless munching and extreme flavors, cracker brands would have us associate the cracker with particular occasions. The cracker is wholesome, a bread substitute, special.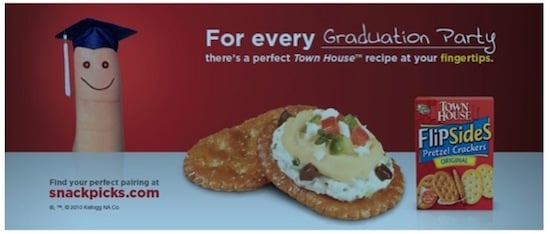 *
MORE SEMIOSIS at HILOBROW: Towards a Cultural Codex | CODE-X series | DOUBLE EXPOSURE Series | CECI EST UNE PIPE series | Star Wars Semiotics | Icon Game | Meet the Semionauts | Show Me the Molecule | Science Fantasy | Inscribed Upon the Body | The Abductive Method | Enter the Samurai | Semionauts at Work | Roland Barthes | Gilles Deleuze | Félix Guattari | Jacques Lacan | Mikhail Bakhtin | Umberto Eco