3Q2014 Sneak Peek
By: HILOBROW
June 28, 2014
Here's a sneak peek at some of the items we'll be publishing at HiLobrow in July, August, and September 2014!
ALSO READ: BEST OF HILOBROW: 2010 | BEST OF HILOBROW: 2011 | BEST OF HILOBROW: 2012 | BEST OF HILOBROW: 2013 | BEST OF HILOBROW: 2014 | BEST OF HILOBROW: 2015 | BEST OF HILOBROW: 2016 | BEST OF HILOBROW: 1Q2017 | BEST OF HILOBROW: 2Q2017 | BEST OF HILOBROW: 3Q2017 | 4Q2017 SNEAK PEEK
*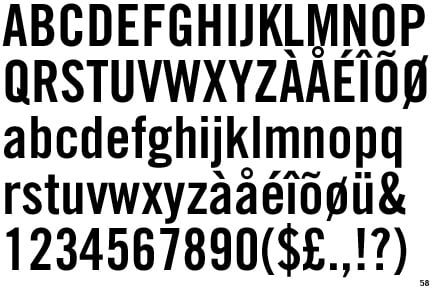 In August we'll publish 25 posts, by 25 contributors, analyzing and celebrating a few of our favorite (and least favorite) typefaces. The series, KERN YOUR ENTHUSIASM, follows our 2011 series KIRB YOUR ENTHUSIASM, about specific Jack Kirby comic-book panels; our 2012 series KIRK YOUR ENTHUSIASM, about specific scenes from Star Trek episodes and movies; and our 2013 series HERC YOUR ENTHUSIASM, about specific old-school hip hop tracks.
KERN YOUR ENTHUSIASM: Matthew Battles on ALDINE ITALIC | Adam McGovern on DATA 70 | Sherri Wasserman on TORONTO SUBWAY | Sarah Werner on JOHNSTON'S "HAMLET" | Douglas Wolk on TODD KLONE | Mark Kingwell on GILL SANS | Joe Alterio on AKZIDENZ-GROTESK | Suzanne Fischer on CALIFORNIA BRAILLE | Gary Panter on SHE'S NOT THERE | Deb Chachra on FAUX DEVANAGARI | Peggy Nelson on FUTURA | Tom Nealon on JENSON'S ROMAN | Rob Walker on SAVANNAH SIGN | Tony Leone on TRADE GOTHIC BOLD CONDENSED NO. 20 | Chika Azuma on KUMON WORKSHEET | Chris Spurgeon on ELECTRONIC DISPLAY | Amanda French on DIPLOMA REGULAR | Steve Price on SCREAM QUEEN | Alissa Walker on CHICAGO | Helene Silverman on CHINESE SHIPPING BOX | Tim Spencer on SHATTER | Jessamyn West on COMIC SANS | Whitney Trettien on WILKINS'S REAL CHARACTER | Cintra Wilson on HERMÈS vs. HOTDOG | Jacob Covey on GOTHAM.
*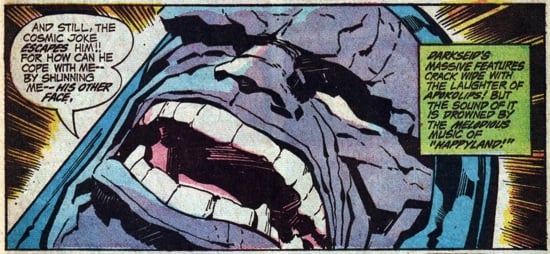 In July we'll publish a series of posts — by comics writer and critic Adam McGovern — chronicling and analyzing the ongoing history of Jack Kirby's Fourth World mythos. In addition to writing a number of HiLo Hero items for this website, McGovern has written for us about Jack Kirby; and we've published a couple of the "Idoru Jones" comics he's created with Paolo Leandri.
*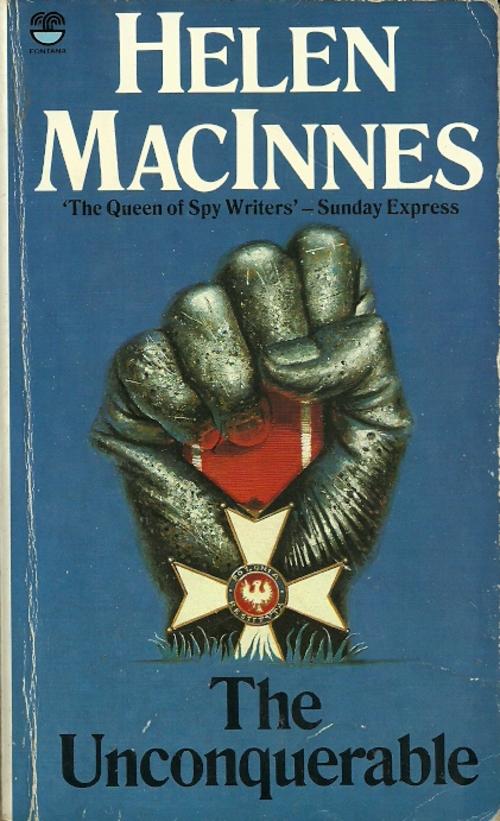 In July, HiLoBooks will begin serializing Helen MacInnes's 1944 espionage adventure novel The Unconquerable (later reissued as While We Still Live), an espionage adventure that pits an innocent English woman against both Nazis and resistance fighters in occupied Poland.
*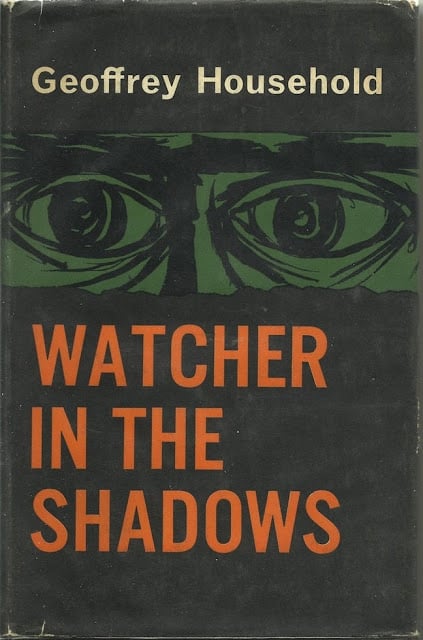 In August, HiLoBooks will begin serializing Geoffrey Household's 1960 novel Watcher in the Shadows. The novel was a return to form — two decades after Household's Buchanesque hunted-man novel Rogue Male (1939), and a decade after his brace of 1951 thrillers A Rough Shoot and A Time to Kill — for one of the greatest adventure writers of the 20th Century.
*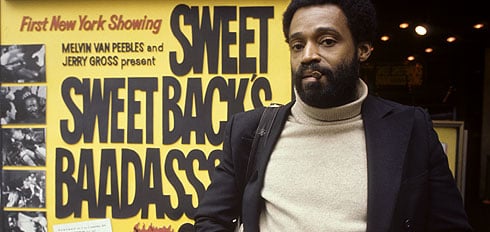 PLUS: More Code-X posts; more Look at That Forgotten Hipster posts; and more HiLo Hero posts — including items on Bennie Nawahi, Ringo Starr, Ingmar Bergman, Lupe Vélez, Don Knotts, Ernest Hemingway, Josephine Tey, Jesse Marsh, Dolores del Rio, Gene Deitch, Sebastian Horsley, Hugo Gernsback, Georgette Heyer, Tina Modotti, Ed Sanders, Alexander Theroux, Lilli Carré, Melvin Van Peebles [shown above], Ray Bradbury, James Tiptree Jr., Max Beerbohm, John Buchan, Michael Jackson, Anton Newcombe, Nelson George, Stanley Cavell, Americo Paredes, Oskar Schlemmer, Chauncey Wright, Patty Wagstaff, Ken Kesey, Hans Scharoun, Will Elder, Mark Rothko, TS Eliot, and Gloria E Anzaldua.
Stay tuned!
***
ALSO READ: BEST OF HILOBROW: 2010 | BEST OF HILOBROW: 2011 | BEST OF HILOBROW: 2012 | BEST OF HILOBROW: 2013 | BEST OF HILOBROW: 2014 | BEST OF HILOBROW: 2015 | BEST OF HILOBROW: 2016 | BEST OF HILOBROW: 1Q2017 | BEST OF HILOBROW: 2Q2017 | BEST OF HILOBROW: 3Q2017 | 4Q2017 SNEAK PEEK