Gweek 129
By: Joshua Glenn
January 16, 2014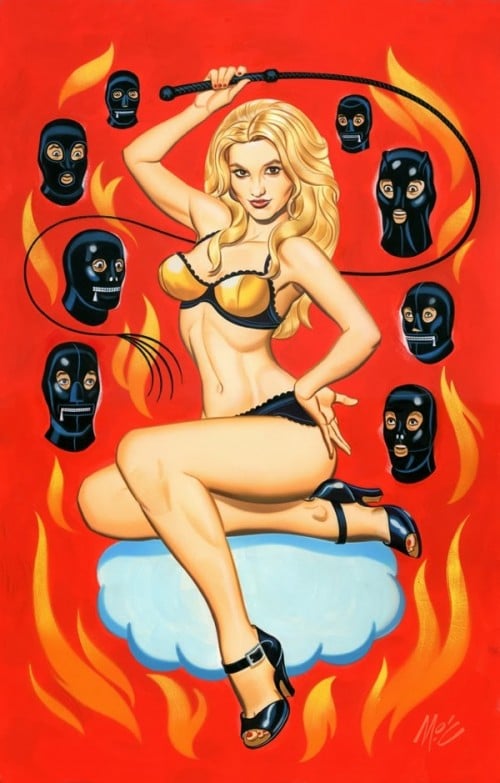 Mark Frauenfelder, the host of Boing Boing's podcast GWEEK, frequently invites me to co-host the show. In this week's episode (#129), we talked to the legendary and amazing pinup-tattoo-zombie artist Mitch O'Connell — who, as it turns out, went to high school in Boulder with Mark.
We talked about Mitch's painting of Britney Spears for the current issue of Rolling Stone, as well as: the forthcoming books in my UNBORED series of activity books for kids; the most recent Radium Age science fiction titles from HiLoBooks; the Circulon Contempo teakettle; B-Fest — a 24 hour B-movie film festival in Chicago; the closing of Uncle Fun, a store in Chicago full of amazing junk; Candid Candid Camera — Mitch's favorite TV series not on DVD; Treehouse — a great video course for Web design; Uni-Ball Vision Elite Pens; and How to be a Math Genius — a book that introduces kids to math through puzzles and real-world applications.
PS: In 2013, Mark invited me to join him on the following episodes of GWEEK: GWEEK 081 with Kevin Kelly, GWEEK 087 with Josh Gosfield and Camille Sweeney, GWEEK 103 with Ben Winters, GWEEK 104 with Andy Ikhnato, GWEEK 111 with Clive Thompson, GWEEK 117 with Kevin Kelly, and GWEEK 122 with Danny Hellman.