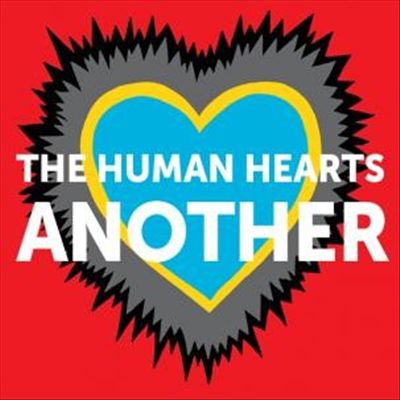 Late last year, HiLobrow friend and contributor Franklin Bruno released a Human Hearts album (Another). From Robert Christgau's Expert Witness review: "Franklin Bruno knows pop … My favorites on this consistently and straightforwardly songful album are the rocking 'Cheap Sunglasses,' about the girlfriend he saw through, and the rumbaing 'Not Just When We Kiss,' about the one he stuck with." It's available as a CD or (the one I bought) a double-10″ vinyl edition + download, with letterpress covers, risograph insert, and hand-stamped outer band. (Signed and numbered; limited to 300 copies.) Buy it here.
This makes a perfect holiday gift. But there's more!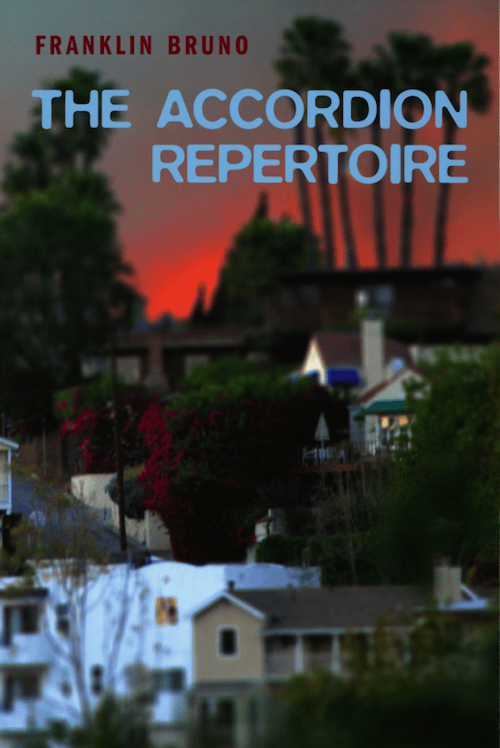 Late last year, Franklin also release his first full-length collection of poems, The Accordion Repertoire.
"Like his sometime Edge Books labelmate Kevin Davies, Franklin Bruno knows his way around a koan. Line after hilarious lancing line of Bruno's poetry begs the question, 'what is this an example of?' — and you always keep reading, because you never quite know," writes Chris Nealon. "THE ACCORDION REPERTOIRE contains many different kinds of poem, but they all share a virtuous skill in making anagrams, acrostics, and deep, deep puns out of ordinary language and arcana alike. The poems feel beamed-in and intimate at once, as if those Martians Jack Spicer used to take dictation from have finally found another ideal poet, but one who wonderfully keeps mishearing what they say. 'I love pastrami,' he writes. 'I mean astronomy.'"
From the publisher's description: "Franklin Bruno's poems move through the languages of commerce and philosophy, the forgotten codes of old Hollywood and the radio serial, and the contested spaces of the contemporary city with musicality, anger, and wit."