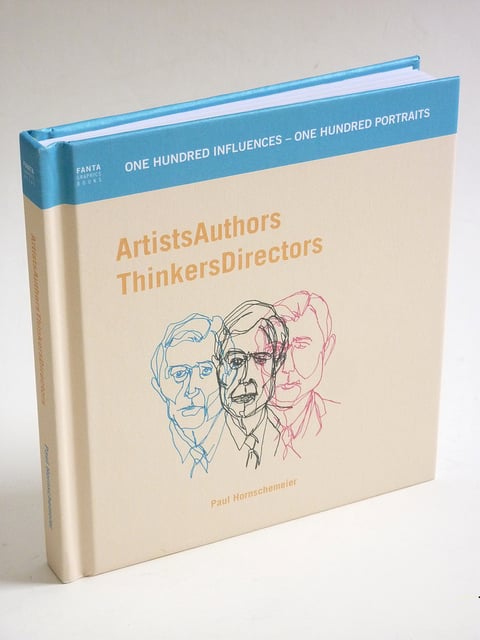 Cartoonist Paul Hornschemeier is one of our favorites, here at HiLobrow. His graphic novels Three Paradoxes and Life with Mr. Dangerous, his story collection Let Us Be Perfectly Clear, and the stories he's published in the comics anthology Mome situate complex philosophical and psychological questions in everyday life… in a way that's affecting, surreal, and funny. His drawing blog The Daily Forlorn is a must-read, too.
So here's a great holiday gift for the graphic novel-loving high-lowbrow in your life. The brand-new book Artists Authors Thinkers Directors (Fantagraphics) is a collection of sketchbook portraits of Hornschemeier's heroes — from Lenny Bruce to Charles M. Schulz to Steve Ditko and Ed Wood. As the links here suggest, we share many of the same heroes. And Hornschemeier is one of our heroes, too.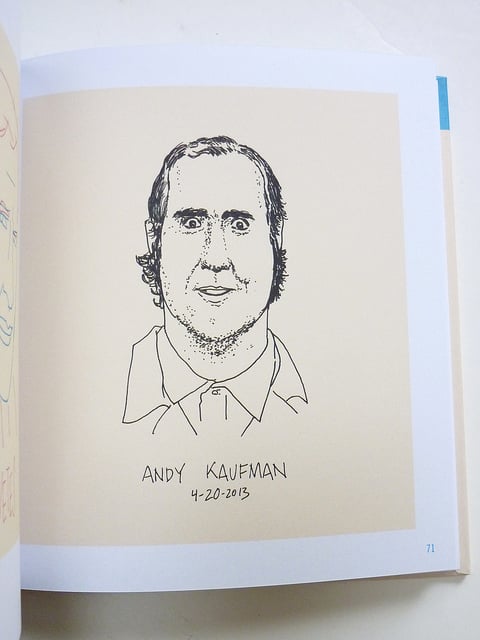 Available via Fantagraphics, and via Amazon.
ALSO! Subscribe to Hornschemeier's new project, BYGONE.