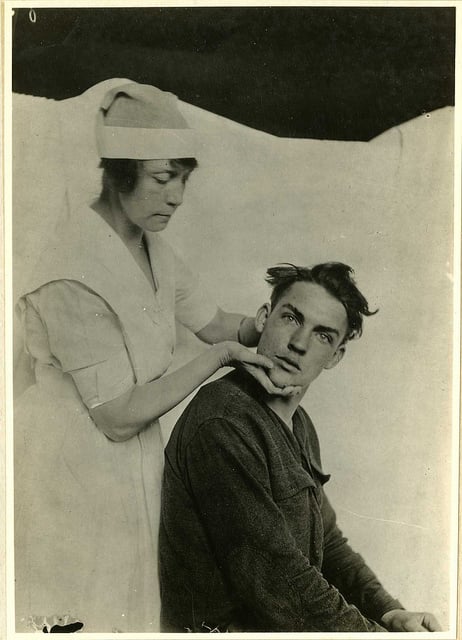 HiLobrow is pleased to present the seventeenth installment of our serialization of Muriel Jaeger's The Man with Six Senses. New installments will appear each Friday for 20 weeks.
When Hilda, a beautiful young member of England's cynical postwar generation, meets Michael, a hapless mutant capable of perceiving the molecular composition of objects and the ever-shifting patterns of electromagnetic fields, she becomes his apostle. However, her efforts to convince others of the prodigy's unique importance end disastrously; and Michael himself is slowly destroyed — mentally and physically — by his uncanny gift. In the end, Hilda must decide whether she is willing and able to make a supreme sacrifice for the sake of humankind's future.
This early and brilliant effort to export the topic of extra-sensory perception out of folklore and occult romances and import it into science fiction was first published in 1927 — by Leonard and Virginia Woolf's Hogarth Press. In December 2013, HiLoBooks will publish a beautiful paperback edition of this long-unattainable book — with an Introduction by Mark Kingwell.
SUBSCRIBE to HiLobrow's serialized fiction via RSS.
ALL EXCERPTS: 1 | 2 | 3 | 4 | 5 | 6 | 7 | 8 | 9 | 10 | 11 | 12 | 13 | 14 | 15 | 16 | 17 | 18 | 19 | 20
***
XIII
It is strange, and it may sometimes be tragic, how unquestioningly one tends to accept the statements of other people. I mean more particularly statements of what they think and feel and intend. I am not, of course, referring to habitual poseurs, who are easily detected by any normal intelligence, but to the ordinarily straightforward person voicing his ideas about himself. Every man, looking into his own soul, knows himself to be a creature of complex personality, constantly changing in his views and desires, utterly unreliable, making statements with all possible variations from, and approximations to, the truth, frequently deceiving even himself. This is a commonplace, and yet, I think, every man unconsciously assumes that other people's assertions have a stability that his own have not. I have often been appalled at the absolute faith with which people have accepted what I have told them of myself. Yet I realise that I continue to believe, with a child-like naïveté, whatever they themselves may say.
Ever since Hilda had told me so positively on that first occasion at the Club, when I had remonstrated with her about her relations with Michael Bristowe, that she had no intention of marrying him, the thought of that particular danger had dropped completely from my mind. I knew that her sincerity was beyond question, and therefore her words seemed finally to settle the point. Quite unjustifiably, I had taken it as a permanent guarantee that no such question could ever arise between her and Michael, at any rate on her side. And I was the more secure in my assumption that my own observation told me that sex sensibility had never yet been aroused in her. Michael, or rather Michael's gift, I had certainly regarded as my rival, but merely as the pervading interest in Hilda's mind cutting across my own, and likely to delay the realisation of my hope indefinitely, or even, by unhappy chance, to vitiate my opportunity altogether.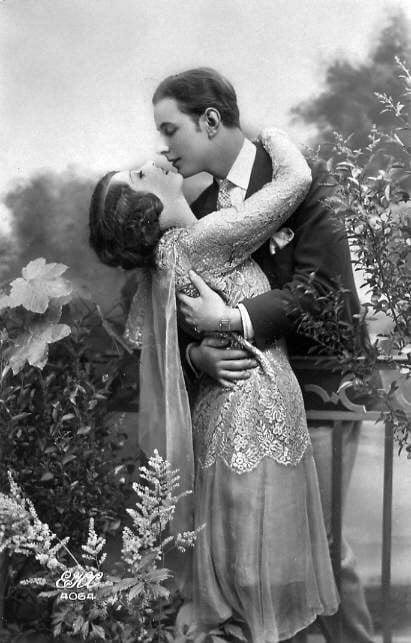 And yet I cannot in honesty accuse Hilda of misleading me. I see now that the assertion on which I had been relying had long become out of date. Circumstances had altered enormously. Most probably, she had forgotten that emphatic assurance of nearly two years ago. Certainly, she could not have attached to it the importance that I had.
She came to me as I was walking in the garden that morning after the experiment in the library, unreasoningly cheered again after my night's depression by the beauty of the day and the momentary pleasantness of existence. The strain of the evening had been too great for Michael, and he had not been down to breakfast. Hilda had told me that she thought he would have to spend the day in bed, and I was well pleased to be spared his presence.
She fell into step beside me, and told me at once with a brave, full look, "Ralph, I have decided to marry Michael."
I was so completely unprepared that the statement had a stunning physical effect. I stopped in my walk, and must, I think, have staggered a little, for she seized my arm and looked at me anxiously. I remember that, but I do not clearly remember the moments that followed, until I found myself again walking forward beside her, exclaiming absurdly over and over, "You can't! You can't! You can't!"
Hilda walked beside me in silence a moment. Then she broke out:
"Oh, Ralph, I don't want to hurt you. It's just that I know that it's my job."
"Your job?"
"Michael wants me to marry him now. He never bothered about it before his illness — he was too much interested in what he was doing. But now he's afraid. He says he can't go and live alone again. He wants me there all the time."
"You don't love him? … But I know you don't. You couldn't."
Hilda hesitated. "No. I don't suppose so. He's been my strongest interest for a long time. You know that. But I've never been in love in the way people talk about it and the way books describe it. I think, that I am probably not capable of that. You see, that makes this simpler for me."
"Simpler!" I spoke with a savage brutality which only the violence of the shock I had received could excuse. "Do you know what you are talking about? … Look here, Hilda, you are not an early-Victorian. You must have some idea what marriage means."
"Of course I know, Ralph." She answered me a trifle impatiently, but added in a lower tone after a moment: "And if you think I am doing this quite easily…"
A wave of mingled relief and anger passed through me at the implied admission. "Then why, my dear girl, why, in God's name…?"
She answered my uncompleted question in a low tone, after a moment. "You saw last night, Ralph. You were there. That is what has finally decided me. You know that Michael is different from anyone else — that he's more important. If he goes under, humanity may lose a chance that may never come again. … And I am the only person who can do anything. He wants me to marry him, and I don't believe he would ever marry anyone else.… And his health is in a very bad state. He couldn't stand another attack — the doctor warned me.… It depends on me, Ralph."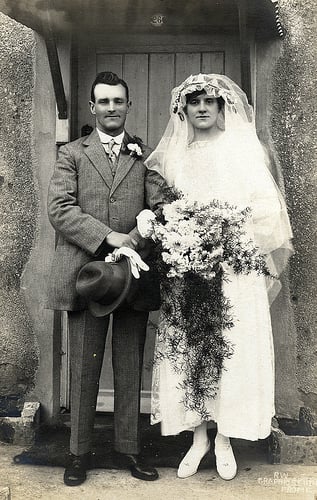 I reflected bitterly that Michael, like more commonplace men, was evidently employing the strike method. Many of my acquaintances have got themselves married after that fashion. It may vary in intensity from the "My life is ruined — I shall go to the dogs" whine to the unashamedly suicidal type. Here, too, people, and more especially women, believe too easily.
Hilda was going on, defending her impossible case. "Then, there's the money question, too. Michael doesn't think about that. But I have to. He's only got his tiny income. He can't live on that; but, if we are together, we can live on what I have and what I can earn. I'm afraid London's become impossible for Michael. It was getting very bad even before he was ill.… There are too many things there — too much confusion.… And then this business of the coins — and other things, too, that you don't know about… But now we shall be able to take a country cottage somewhere, on the Downs, perhaps, and I can go up to Town every day. We can manage, if we are careful."
It was horrible to me to hear her planning like this, as if this nightmare notion were really to be accomplished — planning to pinch and struggle, counting up her resources, so that she might support an idle and helpless husband. The sight of some of my comrades of the War, easy-going generous fellows when I had known them, now cheeseparing and worrying over every halfpenny, obsessed by the mere effort to keep going the bodies of themselves and their dependents, deteriorating into wrinkled scarecrows, had sickened me many times since I had come home. It seemed another nightmare coming upon the first that I should be listening to Hilda talking in the same strain in my own garden, under the shadow of my own lovely home. But I could not use this as an argument with her.
"If he's such a crock as all that," I said at last, "what good do you think he can do, however much you help him?"
"I'm not expecting anything of Michael himself now. He's done for, Ralph." Her voice shook a little. "They've wrecked him, in spite of all that we could do.… You haven't seen much of him since his illness. But I know. Last night was only a flash. He'll never really be good for anything again."
"But then ——"
"But we may have a child, or children, you see, and they may inherit his gift from Michael. It's the only chance."
I was silent for a moment in complete stupefaction. It was almost incredible that an adult woman should speak to me in this manner about the supreme experience of her sex. And then I realised that, of course, it was because Hilda was not, emotionally, an adult woman that it was possible for her to do it. She was a child still — the precious child whom I loved and had to save, at all costs, from herself.
I tried roughness, as one might call harshly to a child straying near the edge of a precipice, though Heaven knows my heart was bleeding with love and fear.
"You are going to marry Michael Bristowe and have children by him in order that a superior strain of the human animal may not die out?"
She flushed a little, but more, I think, at my tone than at my words. She had never flinched in the face of facts; and she accepted my statement of the case now.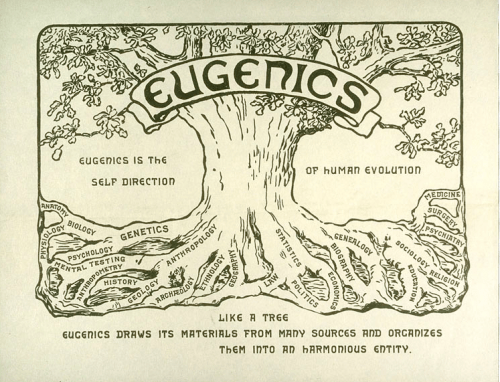 "Yes, Ralph," she said quietly. "Isn't it important enough?"
"Important? I don't know. I think sanity is more important.… Why do people come of age at twenty-one? It ought to be thirty at the earliest. People in their twenties may do anything. One is saner at twelve."
Hilda said nothing, and I pulled myself up. I knew well enough that this was no way to deal with her. I should have to meet her on her own plane of reasoned thinking, and argue this preposterous question as a matter of logic and utility. I drove under my own desperation and faced the necessity. I would do even that if it would suffice to save her.
I began to question her as calmly as I could. I found quickly that what I was truly up against was a religion. It was a religion, young and hard, like Hilda herself, though so far as it had a name it was kin to the so-called "Religion of Humanity." Hilda had the modernist's vision of the universe evolving itself blindly from the chaos of matter, working itself up the scale through inorganic nature to the generation of life, through all forms of life, plant, animal, human, pushing forward into consciousness, towards power and understanding; unhelped by any god, yet with the principle of divinity implicit in its own struggle. Of course, I had had glimpses before of this philosophy of Hilda's. I had also had opportunities enough to realise that, for her, the distance between theory and action, so wide for most of us, was dangerously small. But how far this tendency might carry her I had never realised before.
"Then you think," I said painfully, adjusting my mind with effort to her outlook, "that Michael Bristowe fits into this scheme of yours, that he represents another push towards fuller consciousness and power, as you say?"
"Ralph, you've seen. Not as much as I have, but enough to show you. Michael has possibilities that no one else has — more than possibilities — realisations. He is on a different plane of understanding."
"And, it makes him so much happier, doesn't it?" I broke in. "If you've studied the course of evolution so thoroughly, Hilda, you must have heard something also of the variations that didn't come off — whole races of creatures destroyed by their own over-development on certain lines — giant reptiles, toothed birds, plated fishes. Has it occurred to you that Michael's case may be parallel to these rather than to that of the first bird that took to the air, or the first ape with 'an opposable thumb'?"
"Yes, Ralph. I've thought of that possibility, too. It's quite true that Michael's an adventure at best — an adventure of the race."
I pushed on, encouraged.
"Isn't it possible that the human mind may not be equal to the burden of six senses? There's more than one thing about Michael that suggests it, isn't there? … Doesn't the mere fact that he can't get on — can't find any practical use for his gift, can't fit into social relations — doesn't that really show that Nature can't do with him? That evolution is checking the development of the type he might give rise to?"
Hilda gave a mournful little laugh. "Ralph, my dear, don't drop into special pleading. You've seen it all along — this process of the checking. You must have seen that it represents nothing at all but a crazy confusion. Evolution has been in our hands, hasn't it, since we developed a social consciousness? But no one can say that we've made anything of it yet. We've muddled all the working of the old Survival of the Fittest agencies, and so far created nothing to take their place. Of course, it's impossible to know how Michael might have got on under primitive conditions, but it doesn't matter. Even if the human race couldn't have afforded such an expansion then, we may be able to afford it now — or we may be able to afford it a little later, if it can only be saved in the meantime. Only there is no co-operate intelligence to depend upon yet. Isn't that all the more reason why people who are conscious of these things, like you and me, should take care what they are about?"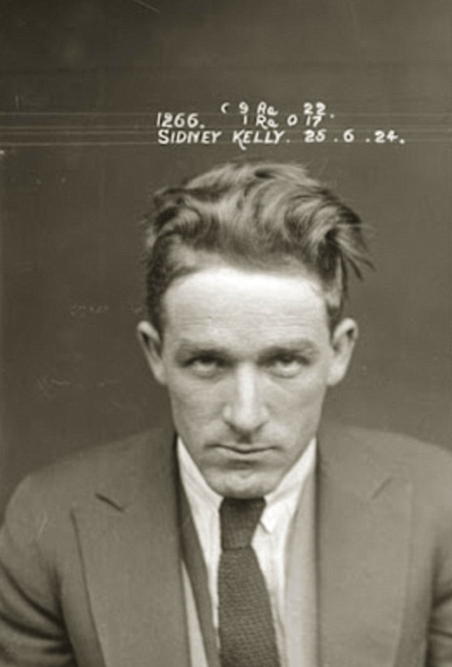 "Well, take the case on its merits, then," I persisted. "Say that Michael's peculiarity would be transmitted — which is doubtful in itself — I don't see how it could be anything but a curse in modern life. You say he can't even stand London now. How do you suppose it would have been if he had been in the War, for instance? Five senses were too many there. Many a man went under from sheer sensual horror. Michael couldn't have stood a day of it.… Why, you remember how he behaved when he discovered that murder.… The development of this sense is positively dangerous in many ways."
"Yes, it's dangerous," said Hilda musingly, and by the little smile that moved her lips I saw, to my despair, that I had added an incentive against my cause. "Most adventures are dangerous.… In that spirit one might wish to become deaf in order to sleep without being disturbed.… Do you think that if you told Michael he could become rich and influential and happy, if he would give up this extra perception of his, he would accept? … Besides, Ralph, my child would have a better chance than poor Michael has had. He wouldn't start with everything against him. It will be a fairer test."
The fresh allusion upset my poise."And so you have made Michael Bristowe into a little tin Messiah who is going to raise the human race to higher things? I must say I prefer my Messiahs of a different type."
Hilda, as always, took the taunt and meditated upon it.
"I don't think I idealise Michael, Ralph," she said at last. "His gift is plain fact, isn't it? And so is my responsibility for him and it. I've been in it from the beginning, you know — it would never have reached this stage without me."
I groaned at the truth of that.
"As to the Messiah," she went on, "I suppose that's one way of putting it. Perhaps," her face seemed to take on a brooding pathos, "the Michael Bristowes are the only sort of Messiahs we can expect, now that we have lost our omnipotent God. Our God is one who needs our help. And it seems clear that this is my opportunity to help."
***
RADIUM AGE SCIENCE FICTION: "Radium Age" is HiLobrow's name for the 1904–33 era, which saw the discovery of radioactivity, the revelation that matter itself is constantly in movement — a fitting metaphor for the first decades of the 20th century, during which old scientific, religious, political, and social certainties were shattered. This era also saw the publication of genre-shattering writing by Edgar Rice Burroughs, Sax Rohmer, E.E. "Doc" Smith, Jack London, Arthur Conan Doyle, Aldous Huxley, Olaf Stapledon, Karel Čapek, H.P. Lovecraft, Charlotte Perkins Gilman, Yevgeny Zamyatin, Philip Gordon Wylie, and other pioneers of post-Verne/Wells, pre-Golden Age "science fiction." More info here.
READ GORGEOUS PAPERBACKS: HiLoBooks has reissued the following 10 obscure but amazing Radium Age science fiction novels in beautiful print editions: Jack London's The Scarlet Plague, Rudyard Kipling's With the Night Mail (and "As Easy as A.B.C."), Arthur Conan Doyle's The Poison Belt, H. Rider Haggard's When the World Shook, Edward Shanks' The People of the Ruins, William Hope Hodgson's The Night Land, J.D. Beresford's Goslings, E.V. Odle's The Clockwork Man, Cicely Hamilton's Theodore Savage, and Muriel Jaeger's The Man with Six Senses. For more information, visit the HiLoBooks homepage.
READ HERE AT HILOBROW: Jack London's The Scarlet Plague | Rudyard Kipling's With the Night Mail (and "As Easy as A.B.C.") | Arthur Conan Doyle's The Poison Belt | H. Rider Haggard's When the World Shook | Edward Shanks' The People of the Ruins | William Hope Hodgson's The Night Land | J.D. Beresford's Goslings | E.V. Odle's The Clockwork Man | Cicely Hamilton's Theodore Savage | Muriel Jaeger's The Man With Six Senses | Jack London's "The Red One" | Philip Francis Nowlan's Armageddon 2419 A.D. | Homer Eon Flint's The Devolutionist | W.E.B. DuBois's "The Comet" | Edgar Rice Burroughs's "The Moon Men" | Charlotte Perkins Gilman's Herland | Sax Rohmer's "The Zayat Kiss"
READ: HiLobrow's previous serialized novels, both original works: James Parker's The Ballad of Cocky The Fox ("a proof-of-concept that serialization can work on the Internet" — The Atlantic) and Karinne Keithley Syers's Linda Linda Linda. We also publish original stories and comics.