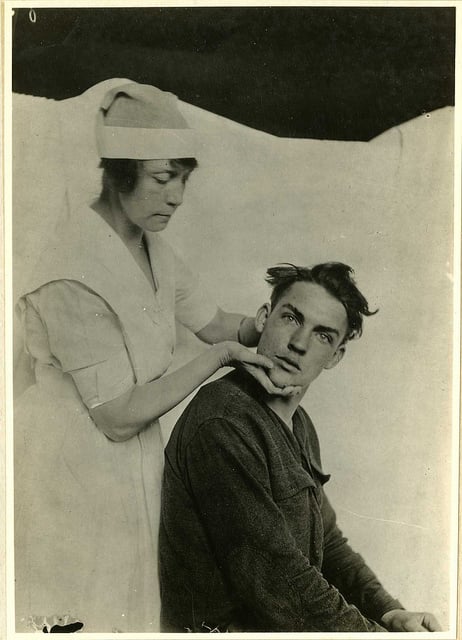 HiLobrow is pleased to present the fourteenth installment of our serialization of Muriel Jaeger's The Man with Six Senses. New installments will appear each Friday for 20 weeks.
When Hilda, a beautiful young member of England's cynical postwar generation, meets Michael, a hapless mutant capable of perceiving the molecular composition of objects and the ever-shifting patterns of electromagnetic fields, she becomes his apostle. However, her efforts to convince others of the prodigy's unique importance end disastrously; and Michael himself is slowly destroyed — mentally and physically — by his uncanny gift. In the end, Hilda must decide whether she is willing and able to make a supreme sacrifice for the sake of humankind's future.
This early and brilliant effort to export the topic of extra-sensory perception out of folklore and occult romances and import it into science fiction was first published in 1927 — by Leonard and Virginia Woolf's Hogarth Press. In December 2013, HiLoBooks will publish a beautiful paperback edition of this long-unattainable book — with an Introduction by Mark Kingwell.
SUBSCRIBE to HiLobrow's serialized fiction via RSS.
ALL EXCERPTS: 1 | 2 | 3 | 4 | 5 | 6 | 7 | 8 | 9 | 10 | 11 | 12 | 13 | 14 | 15 | 16 | 17 | 18 | 19 | 20
***
I took it that he now had an attack of 'flu. The weather had been vile during the last week, snow showers followed by quick thaws, and there was the usual spring epidemic. I went round to him later in the morning in some impatience, but without serious misgiving.
Michael's slatternly landlady, a compromise between the genteel, if hard-faced, dames of Bloomsbury and the unpretentious lodging-house keepers of Islington, between whom she lay geographically, met me with a face of melancholy importance. I had seen her before, and I noticed that she regarded my appearance with that lower-middle-class mingling of secret gratification and the determination to show that she thought herself "as good as I was," that always makes my gorge rise, so that I restrained with difficulty an impulse to walk away. I questioned her shortly about Michael.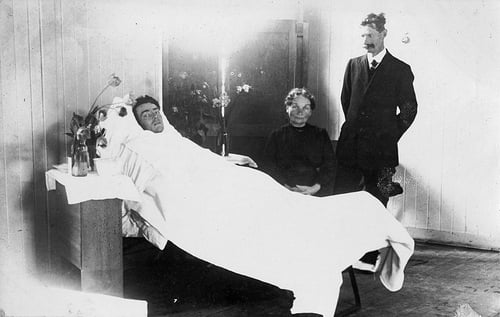 He had been very ill indeed, she told me, with suppressed gusto, holding me in the passage, and added some unpleasant details. "It" had come on after he had gone out in a snow-storm without his coat at the beginning of the week. But he had been "queerish" even before that — she gave me a measuring side-glance. He had had a letter that same morning — he didn't often get letters — not lately; perhaps it might have been bad news.
I saw that she had got the letter in question, and wanted to be coaxed into sharing its contents. I said that Mr. Bristowe's correspondence did not interest me, and that I should like to see him. She told me that "the poor young man had been a bit light-headed and talking queer ever since last night, and that was why she had sent for me. It was very awkward to have illness in a house like hers — her other lodgers," etc., etc.
Finally, I pushed past her and entered the dark ground-floor room where Bristowe lived and slept. It was cold, yet airless, with a small smoky fire. Michael in the bed was in a high fever, and coughing incessantly.
There was no alternative but to take charge. I sent out for a doctor, who diagnosed pneumonia, and evidently considered the case serious. I paid heavily in advance to have a nurse accommodated on the premises, and to have the proper remedies provided for the patient.
Before I left I asked the woman for the letter which Michael had received on the day when his illness began. He was incapable of attending to his own business at present, and I told myself that there might be something urgent in it. My secret thought was that it might be from Hilda, though I could not conceive what she could write that would be likely to disturb Michael. But I meant to see it.
The old hag hesitated, nonplussed. She did not want to confess directly that she had it.
"Quickly, please. I'm in a hurry." I used a tone which always has its effect upon her kind, and with muttered grumbles and half apologies the letter came laboriously out of an under-pocket.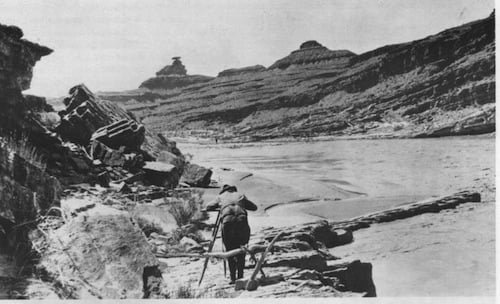 I stood a moment in the passage staring at it. It was not from Hilda. It was from Horace Plumer, and, as well as I can recollect, it ran as follows:
"DEAR MR. BRISTOWE,—
"You will have read in the papers of the great invention of a 'Geological Camera' just announced by Professor Shannon, by means of which photographs can be taken of subterranean strata. My syndicate proposes to invest in one of these cameras which are shortly, we understand, to be put on the market, and we have decided, therefore, not to take up the option on your services which we secured in November last."
The letter ended with the usual compliments, and remembrances to Miss Torrington and myself, with thanks for "our very pleasant association."
There was no end to it. That was the first thought that passed through my startled brain. We were back again exactly where we had started. I caught the sound of Michael's raised voice in the neighbouring room, and distinguished the word "Hilda." As I glanced at the door behind which he lay, one of those ideas that spring from the primitive savagery in all of us passed through my mind. Remembering it, I am glad to think that a man is not responsible for everything that occurs to him — if we cannot now put the onus upon the Devil, we can still put it upon that old half-ape who takes so much killing. Nevertheless, I think I must have turned pale.
I was brought back to common-sense by the old crone who, unable to restrain her curiosity, was edging nearer to peer into my face.
"All right." I pocketed the letter. "I'll see to this."
I got away only by promising more money for "expenses," and found myself in the street.
I made for my club on foot, in an effort to reduce my mental disturbance, and tried to recall something about the "Geological Camera." I found I remembered it only as a recent heading in the papers, below which I had not troubled to read. The idea that it might have any possible bearing upon Bristowe's affairs and so, indirectly, upon my own, had never entered my head.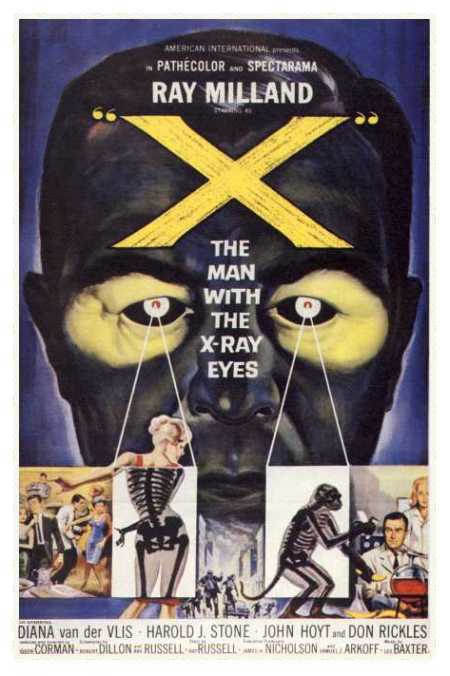 At the club, I had The Times file for the past fortnight brought to me, and found plenty of information on the subject. I cannot say that I made much of the scientific side of the new invention. Science according to the journalists has always seemed to me a particularly eggless omelet. But Professor Shannon's name was guarantee enough in itself that the eggs had actually been broken. As far as I could discover, the new "camera" consisted of a development of the X-ray principle, in which rays of other kinds were also used. By the various penetrating powers and the refraction of these the hidden composition of solid substances to a great depth could be detected. It was not so much a new discovery as an ingenious practical application of discoveries already made. The resulting "photographs," I gathered, would not be photographs in the ordinary sense at all (that was a journalistic simplification), but would, in fact, be more akin to spectra and would need expert interpretation. Professor Shannon, as with all his inventions, intended to make this new one readily accessible and as inexpensive as possible.
That was all that I could discover. But it was enough. If it could do what was claimed for it, it put Michael Bristowe and his chance-sent biological variation for all practical purposes hopelessly out of date. Humanity had another and more reliable (because mechanical) method of performing the same function. I wondered, in idle despair, what the philanthropic old scientist would have said if he could have known of this incidental result of his brilliant invention.
The misfortune was a heavy one. But I am afraid it was the fact that it was my misfortune as well as Bristowe's that weighed most heavily upon me. What would Hilda do? Would she see that the fight was lost? And, in either case, what would become of Michael? There was no solution that would not be calamitous in some respect. And I had no genuine hope that Hilda would abandon the losing battle. She did not dissociate herself so easily from anything that had once engaged her loyalty. At the very best, I was doomed to a further period of stagnation in the matter that was nearest to my heart.
I went back to Michael's rooms the next morning in a mood of rebellion. I hated the place, the mean street, the odour of stale food in the passage, the detestable landlady, the sordid little sick-room. The nurse, obviously disgusted with her surroundings, told me that the doctor had already paid his visit, and he wanted to know who it was that the patient kept asking for. If she were a relation or a "close friend" (the middle-aged nurse smirked a little), he thought she ought to be sent for. It might make a difference to the patient; he must be kept as quiet as possible. I replied by asking if there were any improvement. The nurse lifted her shoulders. No change was to be expected for a few days, "in any case."
Michael coughed and choked sickeningly on the bed, and then unexpectedly revived and looked at me with intelligence.
"Tell Hilda I want her," he said, before he relapsed into feverish mutterings again.
And so, once again, I was to be the instrument of my own frustration. If only I could have remained in ignorance of Michael's condition! In another two days I should have started; the note would probably never have caught me up. I should have reached Hilda in ignorance; she also would have been in ignorance. We should have had the perfect week that I had planned. But I did know, and nothing could annihilate the knowledge. So strong was my wish, that it seemed at that moment strange to me, an anomaly, that one could not decide to ignore a purely mental experience of one's own. But mere humanity constrained me. And then I remembered also that several other people knew now of my knowledge, and that, even if I had snatched my perfect week, it must have been at the price of losing Hilda for ever afterwards. Finally, I telegraphed to her without any palliation, "Michael seriously ill. Asking for you," and went to look up the arrivals of the next day's continental trains.
In the meantime, I interviewed Plumer. I did not expect anything from this, but it seemed to be the course indicated for the representative of Michael's interests. And, by this time, I had worked myself into a grim conscientiousness about all that concerned Michael's interests.
It was odd to see the little jerky figure of Plumer again in the light of disillusionment. Our guardian angel, our sun from the West, who had magically cleared the fog of misunderstanding, and lit up all the future before us, was just a little, common, commercial American now, in the cold light of that garish hotel sitting-room where he granted me a hasty interview. He was platitudinously practical, and I saw now that that cutting, untrammelled intelligence of his, which had commanded my reluctant admiration, was merely an axe with which to hew out the directest path possible to the "almighty dollar." Intelligence without wisdom — never at any other time have I fallen under its cheap fascination! Nor do I think that anything less than the base stupidity which had involved us, like weeds clinging about a swimmer's legs, in that odious Press fracas, could have made me see it as a sun of enlightenment. At any rate, the glamour was gone now.
After his kind, Plumer behaved with perfect correctness, and even indulgence. He was evidently surprised to see me, though amiable as ever. I explained to him something of the effect of his repudiation of Michael Bristowe. Clearly, he did not see how the matter concerned him — it was the Fortune of Commerce. After all, he pointed out, our side had got £200 for nothing out of it. He wasn't squealing about that. Neither had we anything to squeal about. Young Bristowe Lad a very remarkable faculty — most remarkable — but surely we saw that its market value had gone with the new invention? No one but a durned fool would take on a man for a purpose of this sort, when he could get an absolutely safe and reliable scientific process like Shannon's, and probably for a less outlay. A man might fail them, or go sick, or die, or throw them over. But he needn't tell me all that. He advised me to put Michael to a trade as soon as he was well again. He'd never make anything of the other thing now. Tough for him, of course, but he was young enough. He'd better forget it and put his mind to something that had dollars in it. I'd be sure to give his respects to Miss Torrington, wouldn't I? A real English lady —"one of the finest things God ever made."
XI
Michael Bristowe's illness was a long one, and one that relinquished its victim slowly and reluctantly, retreating as for a fresh spring. I do not think he would have lived through it at all, if it had not been for Hilda. Perhaps it would have been better for him and for everyone concerned if he had not lived through it; certainly, it would have been better for me. But Hilda was determined that he should live, and he did live.
He came back to life an invalid with a weak chest which needed constant watchfulness, and a fretful neurasthenic of intolerable whims and moodiness. The 'up-grade' phases of high spirits which had alternated with his periods of depression never occurred now; the spring of the reaction seemed to be broken; his mood hardly left one dead level of sullenness and dejection. By the time he was convalescent, his face had assumed the drawn-down look of the confirmed melancholic.
And Hilda, too, altered. She quickly lost the fresh bloom of her curtailed holiday, and that sternness which had begun to harden her young face ever since Selver's treachery became more pronounced. When I had shown her the American's letter and described my interview with him, she had said very little, as was usual with her in moments of disappointment. What she said concerned Michael's situation only:
"I ought to have been here."
I began to protest.
"No," she stopped me. "I'm not blaming myself, Ralph. I couldn't possibly have foreseen anything like this. But it is a great misfortune that I was not here.… And then it snowed that same morning."
"Snowed? … Oh, you mean Michael's going out in it? He needn't have played that fool's trick, certainly."
"Snow is an intoxication to him," said Hilda. "It is the beauty of the crystals. He can't resist it. I can see exactly how it was. He would dash out into it that morning after getting this letter, just as another man might gulp raw whisky."
So that crazy action also was a by-product of Bristowe's incalculable singularity. One never knew where it would break out next. It was like high explosive, and we were like children playing with it. It frightened me nowadays to remember that Hilda had deliberately helped to develop it, so that its potentialities had become infinitely greater than they ever need have been. And now also, as I soon began to realise, the personality that controlled them was more irresponsible than ever.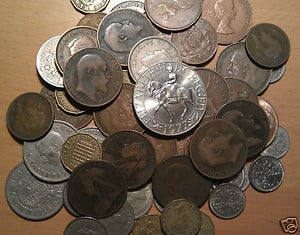 The first time I saw Bristowe after he had begun to recover, Hilda stopped me quietly outside the door of the sick-room and made me take all the coins out of my pockets and leave them in my overcoat in the hall.
"He can't stand the alloy in them," she told me. "He says it's like having a Klaxon in the room."
"Dear me! Is that going to be permanent? Rather awkward, later on, won't it be?" I was flippant over a misgiving and a sense of indignity, as I emptied my pockets obediently.
Hilda answered me: "Oh no, I don't suppose so. It is just until he is better. These things seem to affect him more now, just as noises irritate ordinary people more when they are ill."
But I could see that she also was uneasy.
***
RADIUM AGE SCIENCE FICTION: "Radium Age" is HiLobrow's name for the 1904–33 era, which saw the discovery of radioactivity, the revelation that matter itself is constantly in movement — a fitting metaphor for the first decades of the 20th century, during which old scientific, religious, political, and social certainties were shattered. This era also saw the publication of genre-shattering writing by Edgar Rice Burroughs, Sax Rohmer, E.E. "Doc" Smith, Jack London, Arthur Conan Doyle, Aldous Huxley, Olaf Stapledon, Karel Čapek, H.P. Lovecraft, Charlotte Perkins Gilman, Yevgeny Zamyatin, Philip Gordon Wylie, and other pioneers of post-Verne/Wells, pre-Golden Age "science fiction." More info here.
READ GORGEOUS PAPERBACKS: HiLoBooks has reissued the following 10 obscure but amazing Radium Age science fiction novels in beautiful print editions: Jack London's The Scarlet Plague, Rudyard Kipling's With the Night Mail (and "As Easy as A.B.C."), Arthur Conan Doyle's The Poison Belt, H. Rider Haggard's When the World Shook, Edward Shanks' The People of the Ruins, William Hope Hodgson's The Night Land, J.D. Beresford's Goslings, E.V. Odle's The Clockwork Man, Cicely Hamilton's Theodore Savage, and Muriel Jaeger's The Man with Six Senses. For more information, visit the HiLoBooks homepage.
READ HERE AT HILOBROW: Jack London's The Scarlet Plague | Rudyard Kipling's With the Night Mail (and "As Easy as A.B.C.") | Arthur Conan Doyle's The Poison Belt | H. Rider Haggard's When the World Shook | Edward Shanks' The People of the Ruins | William Hope Hodgson's The Night Land | J.D. Beresford's Goslings | E.V. Odle's The Clockwork Man | Cicely Hamilton's Theodore Savage | Muriel Jaeger's The Man With Six Senses | Jack London's "The Red One" | Philip Francis Nowlan's Armageddon 2419 A.D. | Homer Eon Flint's The Devolutionist | W.E.B. DuBois's "The Comet" | Edgar Rice Burroughs's "The Moon Men" | Charlotte Perkins Gilman's Herland | Sax Rohmer's "The Zayat Kiss"
READ: HiLobrow's previous serialized novels, both original works: James Parker's The Ballad of Cocky The Fox ("a proof-of-concept that serialization can work on the Internet" — The Atlantic) and Karinne Keithley Syers's Linda Linda Linda. We also publish original stories and comics.