I've previously identified the all-for-one and crackerjack themes in Argonautica-type adventures. In this post I'll briefly touch on an Argonautica theme that I find particularly fascinating: the Argonaut Folly. In my reading of the Jason and the Argonauts myth, the argonaut is not simply an explorer or adventurer. Instead, his unique talents and abilities make him a misfit, a loser, an outlaw — except when he bands together with others like himself and ventures on a quest. However, precisely because he is such an extremely specialized, even unbalanced type, he is incapable of harmonious teamwork.
Thanks! To the nearly 400 adventure fans who kickstarted SAVE THE ADVENTURE, a Singularity & Co. e-book club dedicated to rescuing great un-digitized adventure novels from copyright limbo. HiLobrow's Joshua Glenn is the founding editor of the SAVE THE ADVENTURE book club.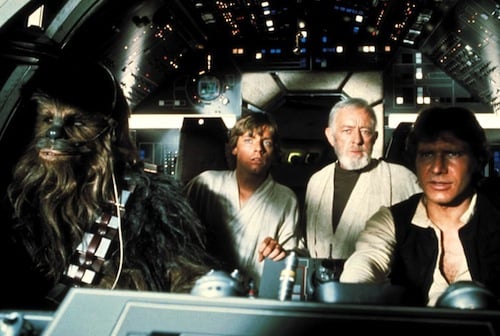 MORE LIT LISTS FROM THIS AUTHOR: Index to All Adventure Lists | Best 19th Century Adventure (1805–1903) | Best Nineteen-Oughts Adventure (1904–13) | Best Nineteen-Teens Adventure (1914–23) | Best Twenties Adventure (1924–33) | Best Thirties Adventure (1934–43) | Best Forties Adventure (1944–53) | Best Fifties Adventure (1954–63) | Best Sixties Adventure (1964–73) | Best Seventies Adventure (1974–83) | 101 Science Fiction | 70 Crime | 65 Fantasy | 60 Espionage | 40 Atavistic & Historical | 25 Frontier & Western | 20 Avenger & Artful Dodger | 20 Apophenic & Treasure Hunt | 20 War & Ruritanian | 18 Picaresque | 11 Robinsonade & Survival. ALSO: Best YA Fiction of 1963 | Best Scottish Fabulists | Radium-Age Telepath Lit | Radium Age Superman Lit | Radium Age Robot Lit | Radium Age Apocalypse Lit | Radium Age Eco-Catastrophe Lit | Radium Age Cover Art (1) | SF's Best Year Ever: 1912 | Cold War "X" Fic | Best YA Sci-Fi | Hooker Lit | No-Fault Eco-Catastrophe Lit | Scrabble Lit |
20 ADVENTURE THEMES AND MEMES: Index to All Adventure Lists | Introduction to Adventure Themes & Memes Series | Index to Entire Series | The Robinsonade (theme: DIY) | The Robinsonade (theme: Un-Alienated Work) | The Robinsonade (theme: Cozy Catastrophe) | The Argonautica (theme: All for One, One for All) | The Argonautica (theme: Crackerjacks) | The Argonautica (theme: Argonaut Folly) | The Argonautica (theme: Beautiful Losers) | The Treasure Hunt | The Frontier Epic | The Picaresque | The Avenger Drama (theme: Secret Identity) | The Avenger Drama (theme: Self-Liberation) | The Avenger Drama (theme: Reluctant Bad-Ass) | The Atavistic Epic | The Hide-And-Go-Seek Game (theme: Artful Dodger) | The Hide-And-Go-Seek Game (theme: Conspiracy Theory) | The Hide-And-Go-Seek Game (theme: Apophenia) | The Survival Epic | The Ruritanian Fantasy | The Escapade
*
In the Winter 2007 issue of the journal n+1, I traced the eccentric history of the Argonaut Folly in fact and fiction, from Nathaniel Hawthorne's 1852 novel The Blithedale Romance to the intellectual lonelyhearts ads in Nietzsche's 1878 aphorism collection Human, All Too Human, through Stan Lee and Jack Kirby's 1960s comics The X-Men and The Inhumans, not to mention The Beatles, the Merry Pranksters, and the Yippies. That history is only tangential to the subject at hand, however. The argonaut-type adventure isn't a communalist experiment; nor is it a utopian project. It's a temporary, quarrelsome gathering of highly talented specialists aiming to succeed in some mission impossible. Will their ferocious individualism help or hinder them?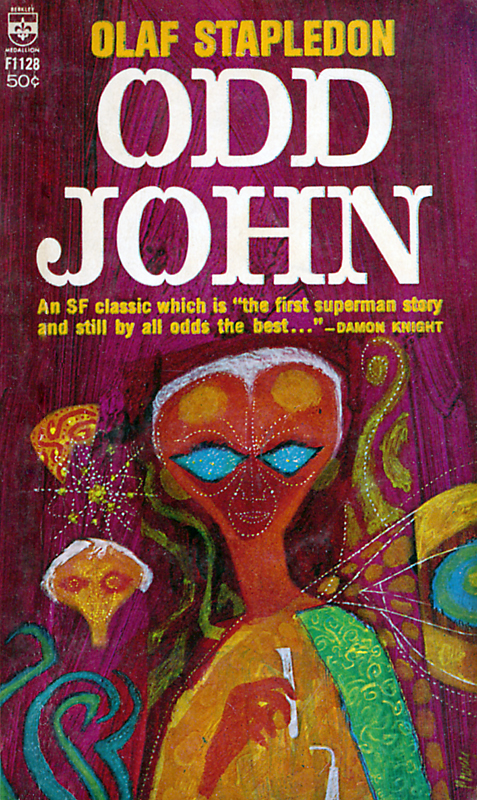 PS: See the "TV trope" Headbutting Heroes. Also see the trope Misfit Mobilization Moment.
*
THE TEENS (1914-23)
* Not an adventure story, but: Located in neutral Zurich, the Cabaret Voltaire, as German founders Hugo Ball and Emmy Hennings renamed their favorite bar during WWI, became a gathering point not only for Voltaire-esque freethinkers like Hans Arp (Alsace), Francis Picabia (France), and Tristan Tzara (Romania), but for pacifists, draft dodgers, revolutionaries, and iconoclasts.
THE TWENTIES (1924-33)
* Not an adventure story, but: Andre Breton's first Manifesto of Surrealism, published in 1924: "For today I think of a castle, half of which is not necessarily in ruins; this castle belongs to me, I picture it in a rustic setting, not far from Paris," he writes. "A few of my friends are living here as permanent guests: There is Louis Aragon leaving; he only has time enough to say hello; Philippe Soupault gets up with the stars, and Paul Eluard, our great Eluard, has not yet come home. There are Robert Desnos and Roger Vitrac out on the grounds poring over an ancient edict on dueling… there is T. Fraenkel waving to us from his captive balloon," and so forth.
* Not an adventure story, but: Black Mountain, the experimental college in North Carolina where, from 1933-56, talented misfits like John Cage, Merce Cunningham, Buckminster Fuller, Charles Olson, and Paul Goodman rubbed elbows.
THE THIRTIES (1934-43)
* Olaf Stapledon's 1935 sci-fi novel Odd John, in which an international band of teenage and twentysomething "supernormals" (or "wide-awakes") form an island colony, where they can devote themselves to "individualistic communism" and the founding of a new mutant species.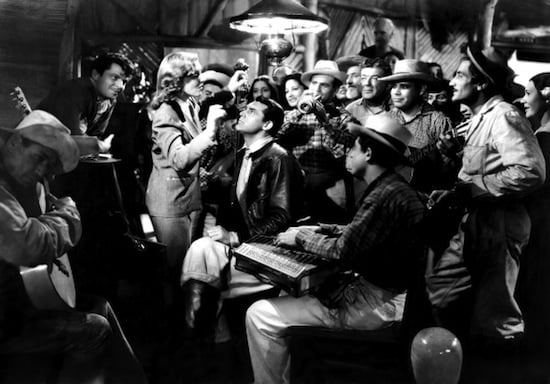 * Howard Hawks's Only Angels Have Wings (1939). In Hawks's best films, a group of men are isolated from civilization, in every way. In order to survive and succed, they must struggle with nature, with one another, and with their own unprofessional impulses.
* Not an adventure story, but: The Brooklyn townhouse inhabited in '40-41 by W.H. Auden, Carson McCullers, Paul and Jane Bowles, and Gypsy Rose Lee.
THE FORTIES (1944-53)
* Howard Hawks's Air Force (1948) — maybe? Or is this a crackerjack film?
* The All-Winners Squad was a superhero team that first appeared in Marvel/Timely's All Winners Comics in 1946. The team consisted of Captain America and sidekick Bucky; the Human Torch and sidekick Toro; the Sub-Mariner; super-speedster the Whizzer; and Miss America. The team made only two Golden Age appearances. The group was notable for being the first in which its members did not entirely get along, prefiguring the Lee/Kirby superhero teams of the 1960s.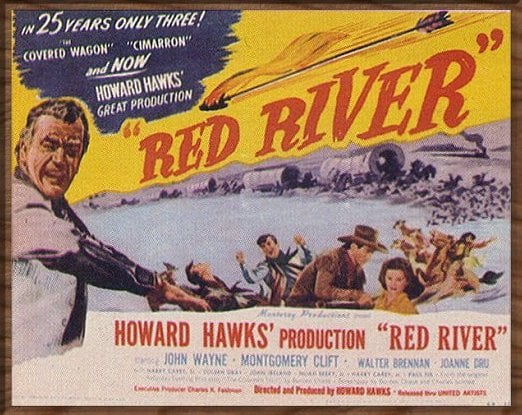 * Howard Hawks's Red River (1948).
* Not an adventure story, but: Mary McCarthy's 1949 novella, The Oasis, is a realistic fable about Utopia, a colony established, at a disused Vermont hotel, by intellectuals in retreat from wartime New York. Here, the "purists," led by Macdougal Macdermott quarrel endlessly over first principles with the "realists," chastened leftists led by Will Taub.
* Howard Hawks's science fiction thriller The Thing (1951).
THE FIFTIES (1954-63)
* Not an adventure story, but: note that the 1955–1959 TV show Mickey Mouse Club — with its Mouseketeers — was a bland, tension-free, middlebrow version of the argonaut-type adventure. Consensus, not dissensus, was the prevailing theme.
* Exodus by Leon Uris — a 1958 novel about the founding of the State of Israel. Maybe an Argonaut Folly?
* Stan Lee and Jack Kirby's The Fantastic Four, who first appeared in Marvel's The Fantastic Four in 1961.
* James Salter's 1961 novel The Arm of Flesh, about a Cold War-era Air Force pilot who doesn't fit in with the others.
* Not an adventure, but: Ship of Fools is a 1962 novel by Katherine Anne Porter which tells the tale of a group of disparate characters sailing from Mexico to Europe aboard a German freighter and passenger ship. It is an allegory that traces the rise of Nazism and looks metaphorically at the progress of the world on its "voyage to eternity."
* Stan Lee and Jack Kirby's The X-Men, who first appeared in Marvel's The X-Men in 1963. The very definition of the argonaut-type team.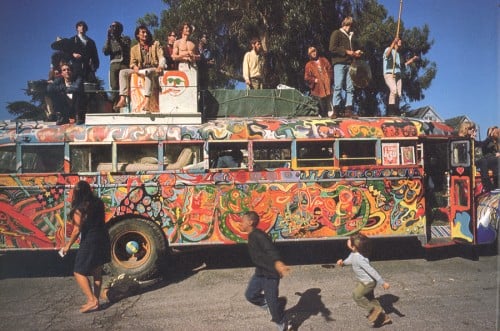 * Not an adventure story, but: Shortly after the debut of The X-Men, 28-year-old Ken Kesey moved to a rural property outside of San Francisco and invited a multitalented group, later known as the Merry Pranksters, along. In a semi-autobiographical screenplay that Kesey would write in '66, the Kesey-based character, sometimes referred to as Professor X, calls his Pranksters the "X-Men."
THE SIXTIES (1964-73)
* DC's quarrelsome Teen Titans, who first appeared in The Brave and the Bold in 1964.
* Not an adventure story, but: In their [comical adventure] movies, from Help! (1965) to Magical Mystery Tour (1967) to Yellow Submarine (1968), the Beatles were portrayed — or portrayed themselves — as housemates whose deep-seated differences were a productive source of creativity. Nor were the Beatles' efforts to form an Argonaut Folly restricted to the screen. Their Apple Corps Ltd, an exercise in "Western Communism" headquartered on Savile Row, was a failed Argonaut Folly. And in '67, the Beatles decided to purchase Leslo, a Greek island on which they were going to build an elaborate structure — four homes, all connected to a central studio — where they could live and work in convivial isolation. "We're all going to live there, perhaps forever, just coming home for visits," John told Beatles biographer Hunter Davies, at the time.
* Not an adventure story, but: In 1967, according to Abbie Hoffman's autobiography, inspiration for the Yippies — heroic political pranksters regarded by many of their peers (to this day) as a confederacy of dunces — was found on the cover of Sgt. Pepper's Lonely Hearts Club Band.
* The 1968 movie Dark of the Sun, in which a band of mercenaries races to rescue $25 million worth of diamonds. Perhaps better categorized as a treasure-hunt adventure.
* Roy Thomas and Ross Andru's The Defenders, who first appeared in Marvel's Marvel Feature comic book in 1971. The very definition of the argonaut-type team. The Defenders is the name of a number of Marvel superhero groups which are usually presented as a "non-team" of individualistic "outsiders," each known for following their own agendas. Its original incarnation was led by Doctor Strange and included the Hulk, Namor, and the Silver Surfer.
THE SEVENTIES (1974-83)
* The gang in Star Wars (1977): a farmboy, a Jedi Knight, a cocky pilot, a wookiee, two droids — and, later, a kick-ass princess.
* Douglas Adams's 1978 radio comedy The Hitchhiker's Guide to the Galaxy — featuring Arthur, Ford, Zaphod, Trillian, and Marvin — is a sardonic inversion of the argonaut-type adventure.
THE EIGHTIES (1984-93)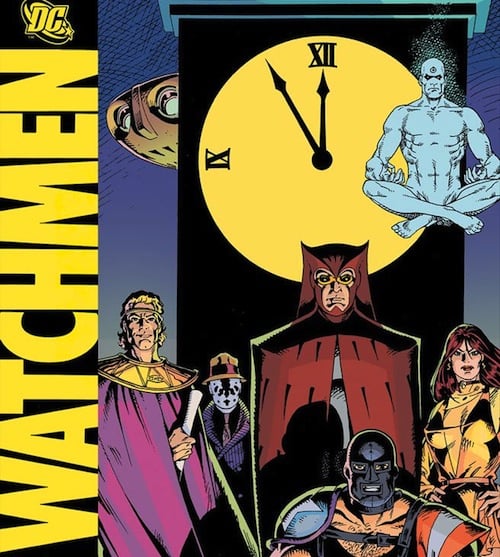 * Alan Moore's 1986–87 graphic novel Watchmen is a sardonic inversion of the argonaut-type adventure.
THE NINETIES (1994-2003)
* DC/Top Shelf's The League of Extraordinary Gentlemen, by Alan Moore, which first appeared in 1999.
THE OUGHTS (2004-13)
* The 2004 animated movie The Incredibles. Maybe?
***
20 ADVENTURE THEMES AND MEMES: Index to All Adventure Lists | Introduction to Adventure Themes & Memes Series | Index to Entire Series | The Robinsonade (theme: DIY) | The Robinsonade (theme: Un-Alienated Work) | The Robinsonade (theme: Cozy Catastrophe) | The Argonautica (theme: All for One, One for All) | The Argonautica (theme: Crackerjacks) | The Argonautica (theme: Argonaut Folly) | The Argonautica (theme: Beautiful Losers) | The Treasure Hunt | The Frontier Epic | The Picaresque | The Avenger Drama (theme: Secret Identity) | The Avenger Drama (theme: Self-Liberation) | The Avenger Drama (theme: Reluctant Bad-Ass) | The Atavistic Epic | The Hide-And-Go-Seek Game (theme: Artful Dodger) | The Hide-And-Go-Seek Game (theme: Conspiracy Theory) | The Hide-And-Go-Seek Game (theme: Apophenia) | The Survival Epic | The Ruritanian Fantasy | The Escapade
***
MORE FURSHLUGGINER THEORIES BY THIS AUTHOR: We Are Iron Man! | And We Lived Beneath the Waves | Is It A Chamber Pot? | I'd Like to Force the World to Sing | The Argonaut Folly | The Dark Side of Scrabble | The YHWH Virus | Boston (Stalker) Rock | The Sweetest Hangover | The Vibe of Dr. Strange | Tyger! Tyger! | Star Wars Semiotics | The Original Stooge | Fake Authenticity | Camp, Kitsch & Cheese | Stallone vs. Eros | Icon Game | Meet the Semionauts | The Abductive Method | Semionauts at Work | Origin of the Pogo | The Black Iron Prison | Blue Krishma! | Big Mal Lives! | Schmoozitsu | Calvin Peeing Meme | The Zine Revolution (series) | Best Adventure Novels (series) | Debating in a Vacuum (notes on the Kirk-Spock-McCoy triad) | Pluperfect PDA (series) | Double Exposure (series) | Fitting Shoes (series) | Cthulhuwatch (series) | Shocking Blocking (series) | Quatschwatch (series) | Save the Adventure (series)
READ MORE essays by Joshua Glenn, originally published in: THE BAFFLER | BOSTON GLOBE IDEAS | BRAINIAC | CABINET | FEED | HERMENAUT | HILOBROW | HILOBROW: GENERATIONS | HILOBROW: RADIUM AGE SCIENCE FICTION | HILOBROW: SHOCKING BLOCKING | THE IDLER | IO9 | N+1 | NEW YORK TIMES BOOK REVIEW | SEMIONAUT | SLATE