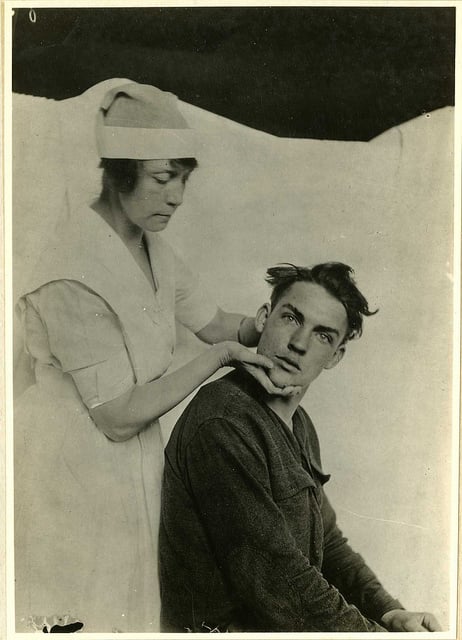 HiLobrow is pleased to present the thirteenth installment of our serialization of Muriel Jaeger's The Man with Six Senses. New installments will appear each Friday for 20 weeks.
When Hilda, a beautiful young member of England's cynical postwar generation, meets Michael, a hapless mutant capable of perceiving the molecular composition of objects and the ever-shifting patterns of electromagnetic fields, she becomes his apostle. However, her efforts to convince others of the prodigy's unique importance end disastrously; and Michael himself is slowly destroyed — mentally and physically — by his uncanny gift. In the end, Hilda must decide whether she is willing and able to make a supreme sacrifice for the sake of humankind's future.
This early and brilliant effort to export the topic of extra-sensory perception out of folklore and occult romances and import it into science fiction was first published in 1927 — by Leonard and Virginia Woolf's Hogarth Press. In December 2013, HiLoBooks will publish a beautiful paperback edition of this long-unattainable book — with an Introduction by Mark Kingwell.
SUBSCRIBE to HiLobrow's serialized fiction via RSS.
ALL EXCERPTS: 1 | 2 | 3 | 4 | 5 | 6 | 7 | 8 | 9 | 10 | 11 | 12 | 13 | 14 | 15 | 16 | 17 | 18 | 19 | 20
***
I ought, of course, to have warned Hilda of our coming, but it was already late afternoon, and I did not wish to let Plumer's offer remain unclinched an hour longer than was necessary. Thus it was that we came in upon Michael lying on the couch, his face the colour of lead, while Hilda was bending over him, giving him brandy. We were shown straight in by the little maidservant — there was, as I knew, nowhere else for her to put us, even if she had had sufficient discretion — this cramping lack of privacy involved in cheap living was one of the things that had most distressed me on Hilda's behalf, and from which I longed to take her away.
What Michael had been doing I never discovered; in fact, never asked. I preferred not to know. In that glimpse it seemed to me that there had been something not quite normal about the pupils of his eyes. Then Hilda, coming to meet us, asked us, with a pathetically youthful touch of dignity, to talk to her on the landing.
Plumer's good-nature was admirable. He had obviously the American instinct to put through business in the shortest possible space of time; yet, when I had explained the object of our visit to Hilda, he suggested that, as Mr. Bristowe appeared to be unwell, the interview had, perhaps, better be postponed until the next day. I am sure that if he had been looking at me he must have seen the jar at my heart as I heard the suggestion, reflected in my face. I had to suppress an impulse to seize him by the collar, at all costs to keep him there until he was committed beyond backing out. Hilda must surely have felt a corresponding jar, but certainly it did not show in her face. She even hesitated a moment. "I think he could see you now," she said finally, and asked us to excuse her a moment while she made sure.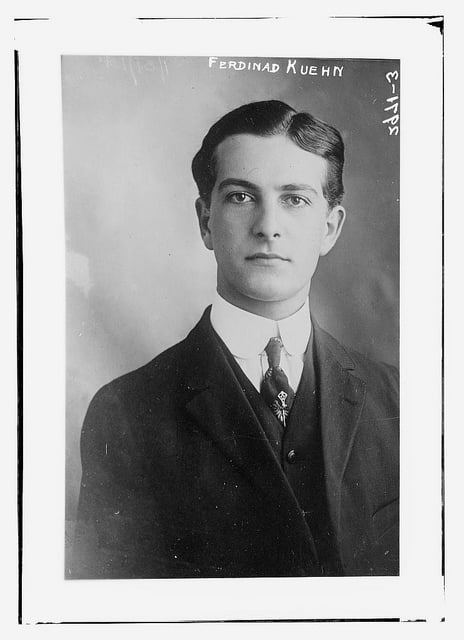 Michael was still on the couch when we went back into the room, but the unnatural slackness of his attitude was gone. He was drawn together tensely, his eyes bright with the suspicious watchfulness of a wild animal that expects to be baited. I braced myself for trouble.
And then, as always with Michael, the unexpected occurred. From the moment that the little man stepped forward with his card and "Pleased to meet you, Mr. Bristowe," as Hilda introduced him, a spirit of uproarious mirth seemed to surge up in the strange being on the couch.
It rose in his eyes visibly like a tidal wave as he looked at the American, and was just held from breaking while he asked with quiet politeness:
"And what can I do for you, Mr. Plumer?"
Plumer was as always simple and definite. He told Michael what he had heard about him, and what he wanted of him, and added placidly, while Hilda and I drew in our breath sharply, that, of course, he had to make sure before striking any bargain that it was not all a fake, and that Mr. Bristowe really did know more than the next man.
"You want to know what I know?" Michael's voice shook with the rising storm of glee. "Well, I know…" and then it broke — a cyclone of mirthful rhapsody: "I know…" and he began to tell Horace Plumer some of the things he knew. I realised, as I listened, that I had been let off easily in the past. He told him what clothing he was wearing, what was in his pockets and in his dispatch-case, what he had had for lunch and how long ago, that he suffered from dyspepsia, and that one of his teeth needed stopping. Far worse and more intimate things than these he told him, becoming more and more outrageous, gusty laughter sweeping nearer and nearer to the surface.
And Horace Plumer stood his ground, smiling imperturbably, politely waiting for him to finish.
Abruptly, Michael changed his note. "What I know…" His voice was suddenly lost, dreamy, yet with a rushing undercurrent. I cannot say whether the drug which (as I suspected) he had been taking was influencing him. It is quite probable; but, on the other hand, the fantastic nature of his own personality might in itself do anything at any moment with Michael Bristowe.
"What I know.… How can I tell you? … You can't see, or feel it.… You live in a universe with little hard limits.…You know nothing.… This room is a prison to you.… You can't feel the sunset against the wall outside … or the people moving … that cat going downstairs … or the water in the pipes.… Even when you are outside, there is nothingness … the ocean of movement.… Shifting formations … lines of energy … the great waves … ripples crossing … patterns coming and going.… It's all nothing to you."
He was getting excited again. He spoke as I had never heard him speak before. I cannot remember much of it, for, of course, I could not follow it. Bristowe had no natural mastery of words. They came now, disjointed, as if they were weapons wrested from armed enemies in a life-and-death struggle. Some of them he must have got from the scientific books that Selver had lent him. Others seemed to have almost that simple violent imagery which comes at the point where the emotional stress of common people meets the supreme imaginative effort of great poets.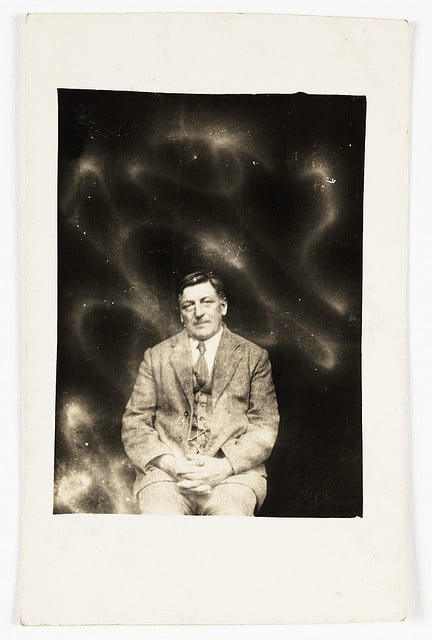 "It is all solid and hard to you," he came back to that, looking round at us with a sort of mirthful pity. "Solid and hard … throwing you back … you can't get through.… Solid! … Are you solid, do you think, Mr. Horace G. Plumer?" He suddenly fixed the little American. "Do you think so now, really? After what I've told you? … You're a ghost, I tell you.… A ghost, if you only knew it. A ghost, with one back braces button of metal and the other of horn!" And he laughed uproariously.
After that, for a moment he lay back silent, exhausted from his laughter. No one spoke. Plumer was still standing, his small bright eyes fixed with calm interest on Bristowe. Hilda had been all this time behind the head of the couch looking down at Michael; the position of her hands as they rested on the upholstery sketched an instinctive attitude of support to the limp figure below.
"Well, Mr. Plumer," — Michael sat up again after a moment, and addressed him in a perfectly matter-of-fact tone — "are you satisfied? Do you think that I know more than the next man?"
"No doubt about that, Mr. Bristowe," the hearty accents came with a startling effect of anticlimax. "I should say you know quite a lot. At the same time, the question for me is whether you'll be able to locate oil, say, three hundred feet underground, and tell us it's three hundred. Now, if you've no objection, to a few little tests — there's a useful patch of ground I can borrow not far out of this city — say, one day next week. We can't have the real conditions, of course, but I'll take that risk…"
I turned in a panic of apprehension to Michael. He stared at Plumer for a moment and then began to laugh quietly again as if with an uncontrollable secret amusement.
"Well…" Another abrupt change, this time to a sudden business-like sharpness. "What are you going to offer me if I do what you want?"
Plumer was prompt. "A thousand dollars down for the option of your services next spring. And then three thousand a year — that's six hundred pounds — if we take you on then."
"You'll give me two hundred pounds now, if I agree?" There was a shrill insistency in Michael's tone that was very unpleasant to hear. This sudden transition to obvious greed was the most disconcerting of all the moods that he had shown us in almost the same number of minutes. His eyes, fixed on Plumer, shone with the bright, covetous, almost lustful light that one sees too often in these days when a man's whole welfare frequently depends on how much he can sell.
I turned my back, and Hilda must have seen my disgust, for she murmured to me deprecatingly, "It's his magnets, Ralph."
For that moment I did not care what it was, or what Michael was — it was an ugly exhibition. Plumer, on the other hand, took it as unconcernedly as he had taken everything else. "As soon as you've satisfied me in the little tests I've mentioned, and signed a paper that I'll have ready, Mr. Bristowe, you shall have the cheque the same day," he assured Michael.
"That's settled then," said Michael Bristowe. He turned his face to the wall and shut his eyes.
*
The next time that I saw Bristowe he seemed to have dwindled. All impressiveness had gone from him. He was a professional oil-finder, with a niche in the structure of society and a market value. And he almost looked the part — young, fresh, with even a kind of spruceness. It was always like that with him. His face was always completely characterised by the expression of the moment. In a melancholic mood, he looked ill of a mortal disease; if something happened to provoke his mischievous grin, he immediately assumed the appearance of a healthy youngster years younger than his actual age. Hilda was obviously pleased at the improvement. I wondered if she was also conscious of the accompanying loss of personal effect, but I do not imagine that she was. There was never anything even remotely "psychic" about Hilda. Certainly Michael himself was not aware of it, or quite regardless, if he was. I saw him for only a few minutes on this occasion. He had run in to Hilda's flat and pressed upon her with loud-voiced cheerfulness a list of things that he wanted her to order for him in Town and a blank cheque to pay for them. And he was off again like a bird on the wing, with hardly a word to me. Hilda told me that now that he again had money to spend on it, he could hardly think of anything but his magnetic apparatus, and would scarcely have had sufficient meals if she had not kept a watch on him.
*
The next two or three months were the best part for me of those years in which the distresses of a lifetime seem to be concentrated. At last there seemed to be a favourable tide in my affairs. Plumer seemed to have come in like an odd little guardian angel. Michael Bristowe seemed to be at last placed and started. Contrary to my fears, Plumer had not been in the least disconcerted by his first most unprepossessing glimpse of Michael. I have never met anyone more concentrated on his point. If Michael could do what he wanted, that was all that concerned Horace G. Plumer. He took all the subsequent displays of "temperament" (of which there were several) with the same imperturbability.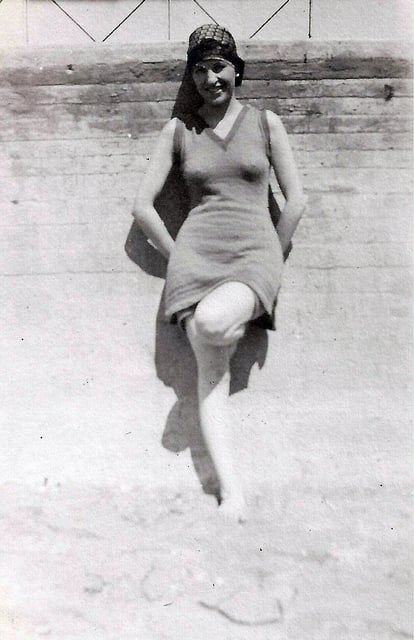 They were almost happy months for me. Hilda's brow smoothed, and she became interested in other matters again. I felt that my own personal hope of interesting her was becoming less futile. Plumer's oil seemed to have lubricated all the channels of our lives. I was able to go back to my work, which had been badly neglected, and to my old interests. It helped my self-respect that I had been the medium of this piece of good-fortune to Bristowe, and I did not mind that he showed little gratitude and still often treated me with offhand mockery. My confidence began to return. However much a man may have been battered, does he ever entirely lose faith in his "luck," his special destiny? I reflected that I had always somehow got through my difficulties before. I had been foolish to imagine this difficulty insuperable. That article of mine — it might look like a fluke — but, from a more intelligent point of view, wasn't it just the triumph of experience and determination? A man of intellect, I told myself, will always find some way out of any complication if he keeps on trying long enough.
If Michael Bristowe's special capacity became acknowledged, if he acquired a stable standing through his success in this commercial enterprise — and there seemed to be nothing to prevent it — his dependence upon Hilda would cease and he would pass naturally into other spheres. Already they were seeing less of each other, owing to Michael's absorption in his experiments. Hilda, the task that she had set herself accomplished, would return to a more normal existence, to the social life that was natural to her and the ordinary pursuits of cultured people.
At first, I was dismayed when I found that she was to have a belated holiday early in the New Year, and meant to join her aunt for a month in her village on the Italian Riviera. Then it occurred to me that I might very well arrange to make a motor tour along the Riviera myself, if I left a decent interval after her departure. In Italy I should be at home; I should be able to "show her round." Her aunt would be helpful. Out there, in the sunshine, away from London and Michael Bristowe and the associations of the past year, who could say what might not happen?
X
A few days before that on which I had arranged to start on the journey that was to lead me along the white road beside the bluest of blue seas to the little coast village where Hilda was sunning her Northern fairness, a dirty crumpled note in an uneducated hand was brought in to me as I sat at breakfast. It said briefly that Mr. Bristowe had been very ill for the last three days, and that, as Miss Torrington had left my address with the writer, "in case anything went wrong," she had taken the liberty of letting me know about it.
Hilda had asked me before she left not to lose sight of Michael, and I had given her my promise. I had accordingly been round once to his unattractive "rooms" — that is, his one dark ground-floor bed-sitting-room — but found him so deeply engrossed in his odd-looking magnetic apparatus that he had hardly a word to say to me. He had moved a switch, and asked me if I noticed any difference, and then when I had to say that I did not, and still said so after he had poured a little water into one of the metal receptacles, he had turned away from me with a gesture of hand and head such as I once saw a famous painter make when a girl told him that one of his pictures was "very pretty." It is not a manner of treatment that I am accustomed to provoke, and, though I had learnt by this time to allow for Bristowe's peculiarities, I thought he owed me more politeness, and did not prolong my visit. I had not meant to go back there again before I left; the boy was obviously all right, and occupying himself after his own fashion. It could not be long now before he heard from Plumer, and then his future would be assured.
***
RADIUM AGE SCIENCE FICTION: "Radium Age" is HiLobrow's name for the 1904–33 era, which saw the discovery of radioactivity, the revelation that matter itself is constantly in movement — a fitting metaphor for the first decades of the 20th century, during which old scientific, religious, political, and social certainties were shattered. This era also saw the publication of genre-shattering writing by Edgar Rice Burroughs, Sax Rohmer, E.E. "Doc" Smith, Jack London, Arthur Conan Doyle, Aldous Huxley, Olaf Stapledon, Karel Čapek, H.P. Lovecraft, Charlotte Perkins Gilman, Yevgeny Zamyatin, Philip Gordon Wylie, and other pioneers of post-Verne/Wells, pre-Golden Age "science fiction." More info here.
READ GORGEOUS PAPERBACKS: HiLoBooks has reissued the following 10 obscure but amazing Radium Age science fiction novels in beautiful print editions: Jack London's The Scarlet Plague, Rudyard Kipling's With the Night Mail (and "As Easy as A.B.C."), Arthur Conan Doyle's The Poison Belt, H. Rider Haggard's When the World Shook, Edward Shanks' The People of the Ruins, William Hope Hodgson's The Night Land, J.D. Beresford's Goslings, E.V. Odle's The Clockwork Man, Cicely Hamilton's Theodore Savage, and Muriel Jaeger's The Man with Six Senses. For more information, visit the HiLoBooks homepage.
READ HERE AT HILOBROW: Jack London's The Scarlet Plague | Rudyard Kipling's With the Night Mail (and "As Easy as A.B.C.") | Arthur Conan Doyle's The Poison Belt | H. Rider Haggard's When the World Shook | Edward Shanks' The People of the Ruins | William Hope Hodgson's The Night Land | J.D. Beresford's Goslings | E.V. Odle's The Clockwork Man | Cicely Hamilton's Theodore Savage | Muriel Jaeger's The Man With Six Senses | Jack London's "The Red One" | Philip Francis Nowlan's Armageddon 2419 A.D. | Homer Eon Flint's The Devolutionist | W.E.B. DuBois's "The Comet" | Edgar Rice Burroughs's "The Moon Men" | Charlotte Perkins Gilman's Herland | Sax Rohmer's "The Zayat Kiss"
READ: HiLobrow's previous serialized novels, both original works: James Parker's The Ballad of Cocky The Fox ("a proof-of-concept that serialization can work on the Internet" — The Atlantic) and Karinne Keithley Syers's Linda Linda Linda. We also publish original stories and comics.