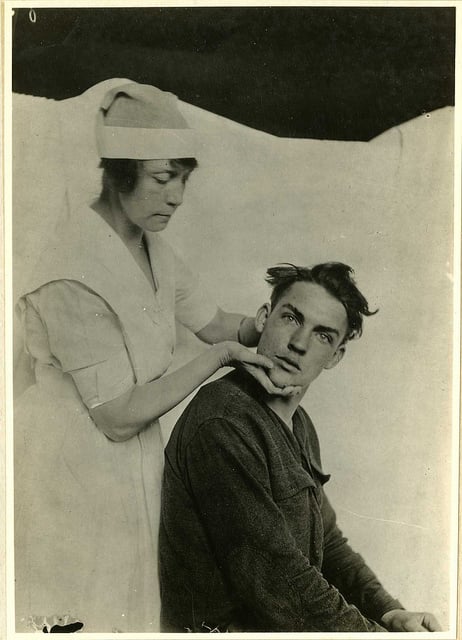 HiLobrow is pleased to present the tenth installment of our serialization of Muriel Jaeger's The Man with Six Senses. New installments will appear each Friday for 20 weeks.
When Hilda, a beautiful young member of England's cynical postwar generation, meets Michael, a hapless mutant capable of perceiving the molecular composition of objects and the ever-shifting patterns of electromagnetic fields, she becomes his apostle. However, her efforts to convince others of the prodigy's unique importance end disastrously; and Michael himself is slowly destroyed — mentally and physically — by his uncanny gift. In the end, Hilda must decide whether she is willing and able to make a supreme sacrifice for the sake of humankind's future.
This early and brilliant effort to export the topic of extra-sensory perception out of folklore and occult romances and import it into science fiction was first published in 1927 — by Leonard and Virginia Woolf's Hogarth Press. In December 2013, HiLoBooks will publish a beautiful paperback edition of this long-unattainable book — with an Introduction by Mark Kingwell.
SUBSCRIBE to HiLobrow's serialized fiction via RSS.
ALL EXCERPTS: 1 | 2 | 3 | 4 | 5 | 6 | 7 | 8 | 9 | 10 | 11 | 12 | 13 | 14 | 15 | 16 | 17 | 18 | 19 | 20
***
I went away and began to write an article setting out a philosophical view of Michael Bristowe's peculiarity, so far as I had been able to form one.
And thus I found myself involved in the necessity that I had shirked so long — the necessity to crystallise what I myself thought of Michael. The task was still repugnant to me, and I do not think anything but Hilda's anxiety would have brought me to it.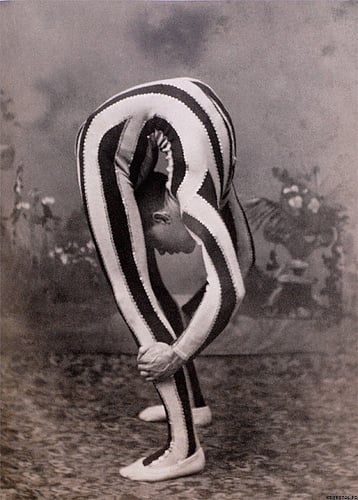 I found now how completely my ideas had changed during this period of half-wilful blindness. However I might cling to doubts of the value and importance of Michael's faculty, about its existence and activity I no longer had any sort of doubt. Certainly, every one of the odd things that I had seen might, by a little straining, have been explained away by a determined sceptic (what can a determined sceptic not explain away?) as trickery, as guess-work, as coincidence. I knew in my heart that such interpretation would be wrong. I knew that Bristowe had a new faculty, or, more probably, a vast intensification of one which already existed incipiently in the human race. He was that thing we had forgotten to expect — a new mutation of the species. Such mutations had occurred throughout the ages in the development of life, vegetable and animal. Some had survived, accumulated and brought the race to other modes of existence. Countless numbers had failed to survive, crippled rather than helped by their peculiarity, or perhaps, crushed out by blind accident in spite of it. Even among men, even in historic times, there had been such — giants, strong men, men with tails and horns, beings whose sexual adjustments had differed, not always disadvantageously, from the normal ones. There had been the Mussbaumer brothers, who saw sounds in colour, not by a poetic fiction, but in sober fact; there had been Christian Heinecken, the child with the superhuman brain; calculating boys and prodigies of memory; there had been the subjects of Von Reichenbach's experiments. None of them, recent enough for us to know of, had "made good" in the racial sense. How would it be with Bristowe?
I did not say all this directly and definitely in the article I wrote. I wrote it cautiously, aiming at little beyond the clearing of the ground of the fantastic journalistic undergrowth which had overrun it. I made it the sort of article that critics call "subtle" and "suggestive." I told myself (as I afterwards explained to Hilda also) that it was necessary to begin in this manner, very quietly, in order to prepare people's minds, because they would not immediately accept the full implications of the thing. Ghosts, miracles, supernatural voices were well enough, because, of these things, however marvellous, they had heard before. But as regards a really new idea, I knew only too well the utter inhospitality of my fellow-countrymen.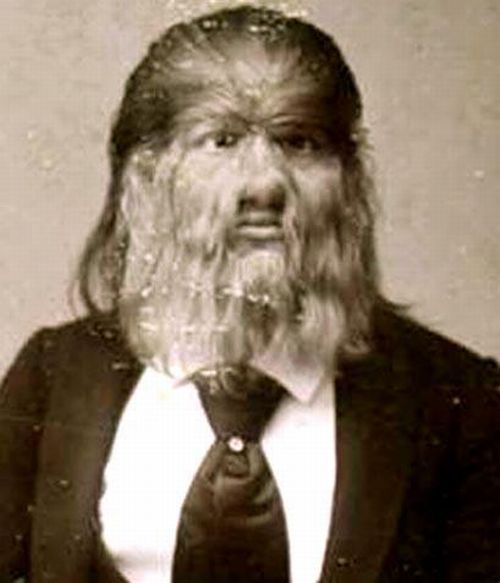 But here a mental discomfort warns me that I must use my probe again. I realise that I was glad to have this excuse for not expressing my convictions too frankly. I did not know what was going to be the outcome of this business, and I did not want to commit myself too far. I knew that it would be useless to offer my article to the daily Press — my reputation is not one that carries any weight in those quarters. I intended to send it to the editor of the Mentor, a personal friend, with a note asking that it might, if possible, be put in the next issue while the subject was still topical. The Mentor, like most good weeklies, has a very small circulation. Nevertheless, it might do something among the more intelligent public to disperse the fog of supernaturalism in which Michael's achievement had been smothered. But if I made the article too positive, it might strain George Robert's friendship to put it in; and, even if he printed it, I might have reason to regret it. I signed it with initials only.
VII
The morning after I had despatched my insignificant attempt to set Michael Bristowe right with the world, I was sorry that I had put myself to so much trouble; for it appeared that something far more consequential was in process of happening to him. I saw it in the columns of The Daily Stunt which, moved by a suggestive placard, I broke the habit of a lifetime to buy. It asserted (and I have no doubt with truth) that for days past the Stunt had been urging the police authorities to make use of the young man who had recently brought to light a notorious crime, in the investigations that were proceeding into the disappearance of Annie Dukes, the girl who had mysteriously vanished some days before from her home in a Cotswold village. It (the Stunt) fully recognised that Michael Bristowe's methods were not precisely orthodox — not those hallowed by the ancient (not to say hidebound) traditions of Scotland Yard, but it (the Stunt) for its part, judged by results, remembering that "there were more things, etc.…"
In fine, the Stunt had decided that, in default of official action, it would itself, in the public interest, send the young "clairvoyant" to the Cotswold village in question, paying all expenses, and providing the escort of one of its most brilliant correspondents, so that its readers might be informed of all developments as they occurred from day to day.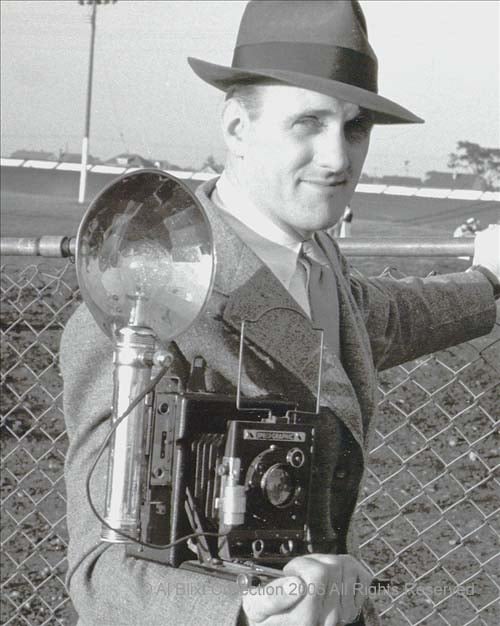 In the evening, Hilda confirmed the news. Michael had consented to the expedition in a mood of mischievous compliance, persuaded by Cummings, the Stunt man who was to go with him. Whether the case would actually be one in which his faculty could give any assistance was, of course, very doubtful. Hilda, however, thought that even failure might be useful. She wanted at all costs to clear away the false impression that had become established about him.
I refrained from expressing my disagreement. It is a pathetic fallacy of youth that "one might as well have a shot at things. If it doesn't come off, there'll be no harm done." Harm is done by any failure, in loss of confidence and loss of prestige. If Michael failed in this, there would certainly be a loss of the latter. In his peculiar position it was most inexpedient that he should attempt anything he could not be sure of carrying through successfully. But, as it was too late to protest, I said nothing.
About those days that Michael spent in the Cotswolds I have, of course, no first-hand information, nor any account from Hilda. At her prompting I later approached Cummings for his version, and he passed on to me a little impatiently copies of the Stunt reports, and also the old notebook that he had used on this occasion, in which he had jotted down scraps of information and comment for his own benefit and, no doubt, possible future use. It is a curious document in many ways, and one which I think nobody but the typical journalist, to whom the things of yesterday are as dead as last year's lilies, would have cared to pass on to a comparative stranger. Some of the entries are in shorthand, and of no use to me, but many are in ordinary script. I take it that, like other journalists I have known, Cummings lapses into longhand when he is expressing any really vivid idea or impression.
This was in these later days — hardly more than a month ago. I began the reading with an almost painful eagerness, I felt that it might help to clear my own view if I could discover how Michael Bristowe appeared to this other man, this brilliant correspondent of the Stunt, who had passed a week in close companionship with him, and whose clearsightedness would not be obscured by the personal problem which affected my own, I finished my reading more mystified, if possible, by Cummings's personality than by Bristowe's.
It was natural, of course, that Michael should puzzle him from the first, but, in the best professional manner, he made a good thing of his bewilderment.
"One gets the impression," says his first despatch, "of a nice normal youth, even, perhaps, a little young for his age.… This clairvoyant, this young seer, of whose achievements all the papers have been full for a week past, chose a comic weekly at the station bookstall, just as you or I might, chattered gaily to me in the first-class smoking compartment which the Stunt had placed at our disposal (he told me that it was the first time in his life that he had travelled first-class!), and attacked the excellent luncheon provided in the restaurant car with the appetite of a newly-released schoolboy. And then, as I was about to help myself to the apple with which (as Dr. Merriman, the Daily Stunt health expert, assures us) every meal ought to conclude, young Bristowe said quietly, 'Don't take that one; it's rotten inside.'"
"The apple looked fresh and rosy; if there was any outward and visible sign of its inner corruption, I could not find it. I held on to it, of course, out of curiosity, but took the precaution of slicing it in half immediately. And there, sure enough, I found that I had interrupted a most lively luncheon party in full swing.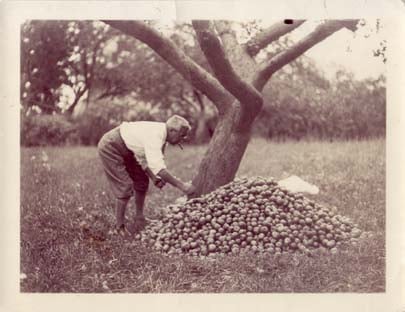 "Michael Bristowe was watching me with a quiet smile when I looked up.
"'How did you know?' I demanded.
"'I just knew,' with a slight lift of his shoulders.
"And that was the only explanation I could get of this odd little incident.
"'Well, but,' I reasoned with myself, 'this youth comes from the country; perhaps he knows more about apples than I do.'
"Are even one's thoughts safe from Michael Bristowe? Anyhow, a moment later, he was insisting on describing to me the exact content of my pocket — a chaos of which I had imagined that I alone possessed the key. And though he protested that he could form no idea as to what was in the letters that were among them, I did not feel completely reassured. If he was able to divine what I had in my pockets — note-case, knife, cough lozenges, keys, and so on — it seems only reasonable to suppose that he would be able to make a pretty good guess at the contents of the letters also. I feared his disclaimer was mere politeness, and felt glad that at the moment my conscience was comparatively unencumbered!
"I rejoiced still more that my withers were unwrung when this truly terrible young man informed me later that the elderly gentleman of military appearance who shared our compartment for a short distance was wearing corsets with steel in them, and that the pearls of the opulent-looking lady who had been sitting near us at luncheon were imitation. What a disturbing element Michael Bristowe would be to introduce into smart society! These two last assertions I was naturally unable to verify; but I have personally no doubt as to their accuracy.
"But a truce to such frivolities! These trifles seem hardly worthy of the spiritual genius of one who may turn out to be the greatest clairvoyant of all time. (For some reason Bristowe objects to the word, and will have it that his gift is 'purely physical'— but we shall not quarrel about words if the goods are delivered.) This evening we reached Sandford, and to-morrow we begin on the task of tracing the missing girl. I cannot believe that, with Michael Bristowe's co-operation, it can prove a very long and arduous task."
Elsewhere he describes Michael's appearance — a description a little at odds with the "nice normal youth" effect — but then, this is in a passage set in a more mysterious key. Cummings's descriptive passages are not always without talent. He brings out well enough the lithe dangerous vitality of Michael's light figure, his quick movements, the lowering effect of his heavy brows, and the sudden flashes of almost demonish mischief that lit up his face when he smiled.
Two days later his first impression of Michael seems to have been considerably modified. This appears even in the article published in the Stunt.
"Let no one imagine that it is altogether a light matter to be associated with Michael Bristowe in an expedition of this sort. The young clairvoyant is not a holiday companion. There is another side to his marvellous powers. He radiates vitality, he quivers with sensitiveness. Where one man, startled, would jump a foot, Bristowe jumps three. He is like a man without a skin. One feels, indeed, that he is acted upon by influences outside our limited ken.… Well, all this, of course, is to be expected. Genius, of whatever kind, is never easy to live with. And of Bristowe's genius I have less doubt than ever. I can truly say that he is quite unlike anyone else that I have ever happened to meet. It is true that we have been here two' days and so far without definite result, yet no one who has been privileged as I have…" and so on.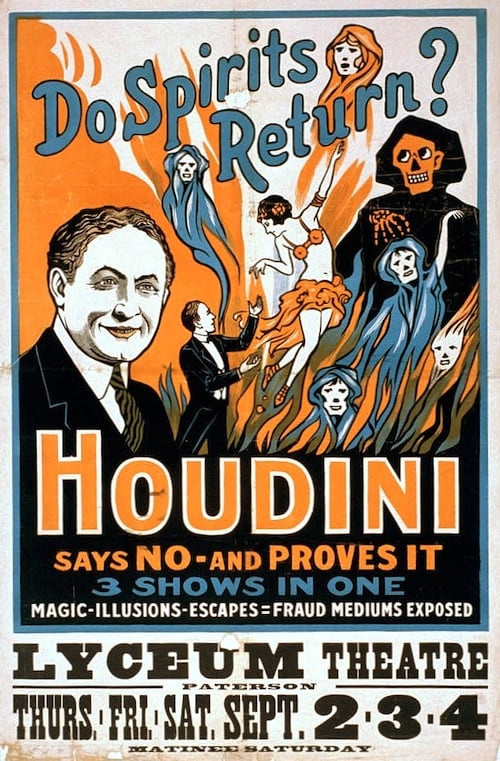 The remarks in the notebook on this same date are more succinct. "Can't stand much more of this. If it isn't over in a day or two, must ask S. to relieve me. B. seems made of quicksilver and getting on my nerves. Shall want a holiday when we have finished."
At the same time I utterly fail to make out exactly what Cummings himself thought of Michael Bristowe — that is, what he, the man, really made of the strange disturbing being superficially so like ourselves, yet with his mysterious difference. All his comments, even those intended for his private purposes, have a professional bias; they deal with the business in hand; there is no attempt to see the thing in its universal bearings, to find a personal point of view. I am almost driven to wonder whether, after all, there was such a thing as Cummings the man — whether it is, after all, possible to be one of the Stunt's most brilliant correspondents, and to remain at the same time a living soul with an individual point of view. Certainly this remark about the quicksilver, with its faint suggestion of the panic which I believe no one who came into contact with Michael Bristowe can have entirely escaped, is the nearest thing to an expression of personal opinion which I can find in the material I have to hand.
In his second report to the Daily Stunt Cummings described their interview with the bereaved mother. It was first-rate "sob stuff," and he let himself go over it — the broken-hearted, grey-haired mother in her poor little cottage, imploring the young seer (Cummings obviously relished that word) to find her lost child for her, indulging in pathetic reminiscences, giving way to her grief, calling in sympathetic neighbours to support her story. Michael's part in all this, however, as described, I find a little unconvincing. It does not sound like the Michael Bristowe I knew. More illuminating again on this point is the parallel comment of the notebook:
"Had curious scene with B. after visit to Mrs. D. Seems upset about it. Insists I have misrepresented him, and that he'll only find girl if she is dead. Hope she is dead, in that case. Can't afford to have this a wild goose chase. Young fool made himself quite ill. Fiendish temper." Poor Cummings! He had my sympathy as I read this unwonted expansion into sentiment. At such moments, no one but Hilda could ever do anything with Michael.
***
* "He was that thing we had forgotten to expect — a new mutation of the species." Here, Jaeger definitively distinguishes this novel as science fiction, rather than fantasy or occult.
* "the Mussbaumer brothers, who saw sounds in colour" — In 1873, a J.A. Nussbaumer announced through the medical weekly Wiener Medizinische Wochenschrift that he was a color-sound synesthete, hoping that this would perhaps call forth people who had made similar observations. Encouraged by this description, in 1881 the psychiatrist Eugen Bleuler, himself a synesthete, published a first quantitative study of synesthesia.
* "Christian Heinecken, the child with the superhuman brain" — Christian Heinecken was a legendary German child prodigy. When he was three years old, he was said to read French and Latin and was also well-versed in mathematics, history and geography. He died at age four.
RADIUM AGE SCIENCE FICTION: "Radium Age" is HiLobrow's name for the 1904–33 era, which saw the discovery of radioactivity, the revelation that matter itself is constantly in movement — a fitting metaphor for the first decades of the 20th century, during which old scientific, religious, political, and social certainties were shattered. This era also saw the publication of genre-shattering writing by Edgar Rice Burroughs, Sax Rohmer, E.E. "Doc" Smith, Jack London, Arthur Conan Doyle, Aldous Huxley, Olaf Stapledon, Karel Čapek, H.P. Lovecraft, Charlotte Perkins Gilman, Yevgeny Zamyatin, Philip Gordon Wylie, and other pioneers of post-Verne/Wells, pre-Golden Age "science fiction." More info here.
READ GORGEOUS PAPERBACKS: HiLoBooks has reissued the following 10 obscure but amazing Radium Age science fiction novels in beautiful print editions: Jack London's The Scarlet Plague, Rudyard Kipling's With the Night Mail (and "As Easy as A.B.C."), Arthur Conan Doyle's The Poison Belt, H. Rider Haggard's When the World Shook, Edward Shanks' The People of the Ruins, William Hope Hodgson's The Night Land, J.D. Beresford's Goslings, E.V. Odle's The Clockwork Man, Cicely Hamilton's Theodore Savage, and Muriel Jaeger's The Man with Six Senses. For more information, visit the HiLoBooks homepage.
READ HERE AT HILOBROW: Jack London's The Scarlet Plague | Rudyard Kipling's With the Night Mail (and "As Easy as A.B.C.") | Arthur Conan Doyle's The Poison Belt | H. Rider Haggard's When the World Shook | Edward Shanks' The People of the Ruins | William Hope Hodgson's The Night Land | J.D. Beresford's Goslings | E.V. Odle's The Clockwork Man | Cicely Hamilton's Theodore Savage | Muriel Jaeger's The Man With Six Senses | Jack London's "The Red One" | Philip Francis Nowlan's Armageddon 2419 A.D. | Homer Eon Flint's The Devolutionist | W.E.B. DuBois's "The Comet" | Edgar Rice Burroughs's "The Moon Men" | Charlotte Perkins Gilman's Herland | Sax Rohmer's "The Zayat Kiss"
READ: HiLobrow's previous serialized novels, both original works: James Parker's The Ballad of Cocky The Fox ("a proof-of-concept that serialization can work on the Internet" — The Atlantic) and Karinne Keithley Syers's Linda Linda Linda. We also publish original stories and comics.