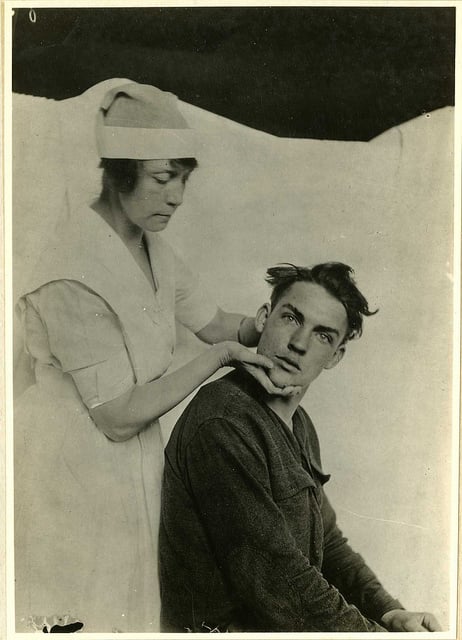 HiLobrow is pleased to present the ninth installment of our serialization of Muriel Jaeger's The Man with Six Senses. New installments will appear each Friday for 20 weeks.
When Hilda, a beautiful young member of England's cynical postwar generation, meets Michael, a hapless mutant capable of perceiving the molecular composition of objects and the ever-shifting patterns of electromagnetic fields, she becomes his apostle. However, her efforts to convince others of the prodigy's unique importance end disastrously; and Michael himself is slowly destroyed — mentally and physically — by his uncanny gift. In the end, Hilda must decide whether she is willing and able to make a supreme sacrifice for the sake of humankind's future.
This early and brilliant effort to export the topic of extra-sensory perception out of folklore and occult romances and import it into science fiction was first published in 1927 — by Leonard and Virginia Woolf's Hogarth Press. In December 2013, HiLoBooks will publish a beautiful paperback edition of this long-unattainable book — with an Introduction by Mark Kingwell.
SUBSCRIBE to HiLobrow's serialized fiction via RSS.
ALL EXCERPTS: 1 | 2 | 3 | 4 | 5 | 6 | 7 | 8 | 9 | 10 | 11 | 12 | 13 | 14 | 15 | 16 | 17 | 18 | 19 | 20
***
"You gave orders to my friend rather abruptly. May I ask…?" I finished my words trimly, putting into my tone a certain quality which is one of the few valuable things one learns at a public school.
It worked instantly, confirming the surmise that I had already formed. The man hastily pulled a card from his pocket and handed it to me, muttering an apology. "Sorry, sir. There's been something a bit wrong down this way, and we're obliged… Shan't bother you long."
I saw, as I had expected, that it was a question of Scotland Yard, and a moment later several men pushed their way through the bushes and joined us.
The inspector looked doubtfully across at Michael. He was sitting up now, but still completely demoralised, imploring Hilda to take him away.
After a moment the inspector made up his mind and turned to me. "If you could stay and give me a few particulars, sir, I could send one of my men to help the young lady get your friend home. We've got a car in the road over there —I can lend you that. Otherwise, I'm afraid I should have to keep the lot of you for a bit."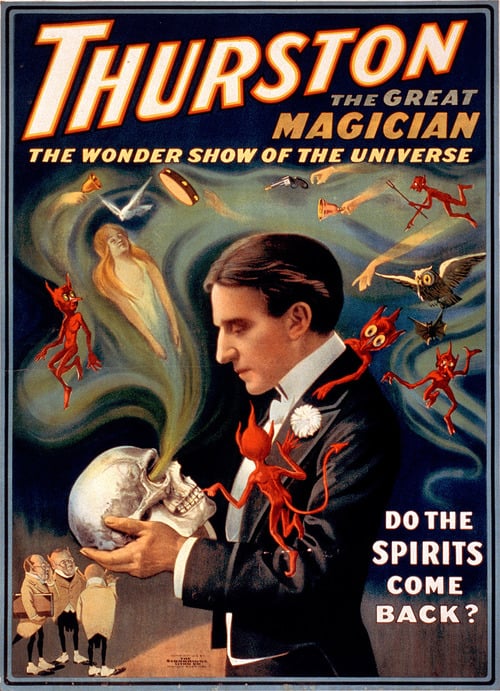 I agreed, and went to put it to Hilda. I can truly say that I know no one else, man or woman, who would have accepted the necessities of the case in such a situation with so few words. I told her I did not myself understand what was the matter, and promised to follow her back to Michael's rooms as soon as I could. They would go in the police car, and I would follow in my own. I warned her that I did not think the detective would leave them for the present.
One of the plain-clothes men, with the assistance of a comrade, got Michael across his shoulders in the "fireman's lift," and strode away with him. Hilda followed behind. The inspector, having given some directions to his subordinates, drew me to one side. He wanted, of course, to know what had "alarmed my friend."
I told him that he knew as well as I did, and got a very sceptical glance in reply. It took me, in fact, some time to convince him that I was really in the dark even about the bearing of his own questions. I was proceeding to ask questions in my turn, when one of the plainclothes men stepped up beside us. As we talked, they had been making a minute examination of the little clearing.
"Ground seems to have been disturbed over there, sir," he said.
"Ah? Well, get the spades and we'll see."
I began to understand. But there is, after all, no need to dwell now upon the details of that most unpleasant hour, or on what immediately followed.
VI
The crime that was discovered by Michael Bristowe's agency was a sordid one, of the kind that occupy long columns in the popular Sunday papers, the kind that make a principal topic of conversation for about a week and are forgotten within a month. The police worried Michael a good deal, and it was fortunate for him that he was able to show a complete alibi at all important times. Police officials are not chosen for their imaginative gifts, and it was perhaps natural that they should regard with suspicion a young man who becomes hysterical over the spot where the body of a murdered woman is subsequently disinterred. If there had been the remotest connection of any other kind between him and the victim, he would certainly have been arrested, in spite of the carefully naturalistic account of the capacities of water-diviners that I gave to the inspector.
Bristowe was obliged, of course, to give evidence at the inquest, and there the solicitor whom we employed on his behalf succeeded in getting the admission that no suspicion attached to him.
At this point, I come, I suppose, to a new phase in Michael Bristowe's history, if it were Bristowe's history that I were writing (as, in Hilda's view, it should be) and not rather its reactions upon myself. This is the phase of his opportunity. It must be considered his opportunity, I suppose. At least, most people would consider it so; for the modern world put at his disposal its greatest and most highly esteemed gift — the chance of publicity. It was as an opportunity that Hilda also saw it as soon as she had got over the shock of its unpalatable occasion. If she over-valued it, or put a mistaken value upon it, that was the fault of her inexperience, the usual tragic fault of young intelligence — that it expects the world to be as intelligent as itself.
Looking back, I see that it was that village coroner who started the trouble. I recognised him at once spiritually, that is, I recognised his type, the first moment that he opened his mouth in court, though no intuition warned me of his capacity for mischief in this instance. He was a darkish, bearded, middle-aged man with very bright eyes — one of those not uncommon unfortunates isolated in provincial surroundings, just clever enough to be kings of their company with all the damage that entails, having imagination and ambition out of all proportion to their opportunities for culture.
His position as coroner must have been one of his few outlets, and the present notorious inquest gave him what he must have regarded as the opportunity of a lifetime. The room was crowded to the doors both with the Londoners who make these matters their hobby and with local people. There were strangers to impress and neighbours to see his glory. His questions to Michael involved a subtle self-advertisement.
"How did it happen that you stopped at the point where the police found you?"
Michael, very pale and slack — he had had to be treated for shock and was hardly yet recovered — throwing glances of sullen distaste at the crowded benches, answered with obvious effort.
"I felt something wrong. I could feel something horrible in the ground.… I cannot make it any plainer."
"You felt something? How did you feel it?"
Michael's troubled eyes in his white face turned instinctively to the front bench where Hilda sat beside me; he knew well enough by this time the hopelessness of trying to communicate his unique sensations to his fellow-men. But Hilda could not interpret for him here. I felt her stir responsively, and then relax again with a sigh.
"Come, Mr. Bristowe" — the coroner evidently had enough sensitiveness to receive an inkling of the psychological situation — "it is our duty to get at the truth of this matter as far as we can, you know. We don't wish to try you too far after your illness. But you must give us what help you can.… Just give Mr. Bristowe a chair." He was very much master of the situation, and evidently prepared to stretch to its limits the informality of a coroner's court.
Michael looked at him sombrely. "It is a kind of feeling," he said hesitatingly. "I don't know how to explain it. Like another kind of sight, I suppose. It was horrible. It made me feel ill."
"A vague suggestion of horror came over you? Would that express it?"
"No. Not vague at all." Michael's black brows knit suddenly into the familiar scowl. "Nothing could be more distinct. It's a real sensation — chiefly in one's hands and forehead."
The coroner frowned in his turn, and glanced aside, turning over the papers on his table.
"Are you," he enquired, looking up again after a moment, "what is known as 'psychic'?"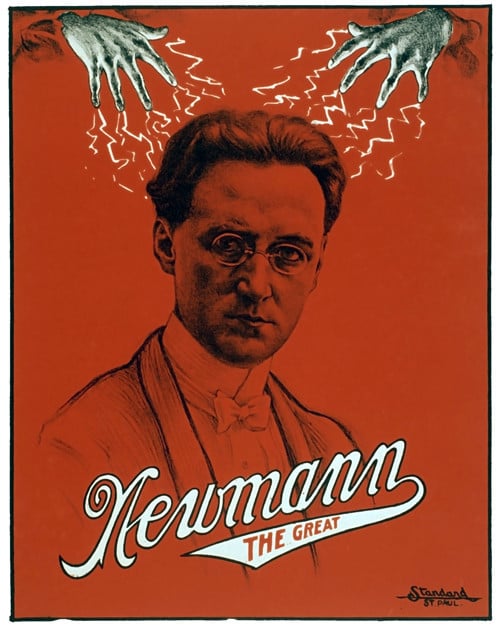 And with that word the mischief was done. It did not matter what Michael answered — I think he said sardonically that "he had never seen a ghost," or something of that sort. But the coroner did not question him much further. From his point of view it must have seemed unprofitable. One of the jury, though he did not succeed in making himself very clear, evidently had some notion that if Michael had known so much, he might just as well have known a little more and told them the name of the murderer. But the coroner did not encourage anyone's questions but his own, Michael's answers were not helping him, and the witness's obvious physical weakness gave him his excuse to cut the examination short. The star turn of this piece was to be the summing-up. If my memory serve me, he found himself able to introduce, among other topics, the Einstein Theory, God's Providence, Sir Oliver Lodge, and the present state of Russia. I am sure that he concluded, "There are more things in heaven and earth, Horatio, than are dreamt of in your philosophy."
I can see now the importance of that word "psychic." We were never afterwards able to escape it. The reporters who interviewed us later had been deeply impressed by the coroner's remarks. The coroner's mental calibre was just so much above the average man as the average man can comfortably contemplate. This makes good journalism, and the reporters recognised their provender with a cat's instinct for fish. This stuff was ideal: it was exactly what their public wanted and could digest.
The "million-sale" paper came out next day with the headline, "Clairvoyant Discovers Murder," and the others followed similar lines. The statements made by Michael and Hilda (I myself declined to be interviewed) were dexterously turned to bear out the theses of the writers. It was a bewildering turn of the wheel. In a night Michael had become famous; and, at the same time, he had become completely commonplace. He was labelled. He was a "clairvoyant."
I was against publicity from the start, partly from a general dislike for journalistic blatancy, partly from my knowledge of the realities of journalism. Hilda, on the other hand, had made up her mind that, in however odd a guise, this was Michael's chance, and that he must not miss it. It was in vain that I pointed out the probable pitfalls.
"We can't help it, Ralph," she said. "I feel that people ought to know about Michael. He is too important to keep to ourselves. If they can't make anything of him, that won't be our fault. We shall have given them the chance."
It both grieved and tickled me in the following days to see my poor girl trying to make headway against what the Press and the public had decided to believe. I even relented and helped her a little, and told her and Michael the most hopeful methods to employ, so that we succeeded before the week was out in getting a more realistic headline, "Is There a Sixth Sense?" But, even here, the writer lapsed into mysticism half-way down the column, bringing in instances of crystal-gazing and telepathy. Even the dowsing-rod, which had seemed a good starting-point for demonstrating the purely material nature of Michael's faculty, was also, it appeared, often claimed by the psychic school and so did not clear the issue. Here inevitably cropped up the old Aymar case, where the dowser is said to have followed the trail of three murderers like a bloodhound from Lyons until the French frontier stopped him. The writer had imagination, however, if no logic. He concluded with a fantastically heightened pen-portrait of Michael's appearance and a quotation one degree less trite than the coroner's:
"Weave a circle round him thrice
And close your eyes in holy dread,
For he on honey-dew hath fed
And drunk the milk of Paradise."
The little lines between Hilda's brows deepened in those few days. It was on her that there fell the weight of Michael's new phase, as upon her had fallen the weight of his bad days. The boy himself was half intoxicated by the sudden change, and more irresponsible than ever. He talked freely to reporters, and, though he was exasperated by their garbled accounts of what he had said, and had the humour to laugh heartily at the "honey-dew" account of himself, he did not learn reticence. Some of the reporters offered him money to give demonstrations, or to be photographed, and Hilda told me that he had accepted it before she knew of it and was spending it all on magnets and batteries. It seemed that he had been impatient to study magnetic effects for himself ever since the afternoon they had spent in Selver's laboratory.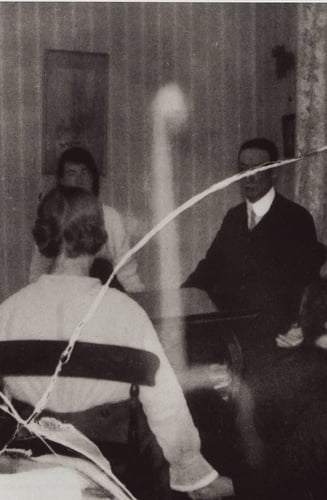 For myself, I can say that I liked Bristowe better at this time than ever before. He was boyishly excited, but he had something of the disarming quality of an eager boy. His dark moroseness and bitterness seemed to vanish as if by magic. It was, of course, the other side of the same character, this exaggerated exultation at a little encouragement, the forward swing of the pendulum of the neurotic temperament. Nevertheless, a little natural charm began to glimmer in Michael Bristowe in those days, so that I began to wonder whether Hilda might not after all have been right in attributing his unfortunate traits to his peculiar circumstances, rather than to an innate tendency. With me he almost dropped the half sneer which was his usual manner. Even that incalculable quality that was always present in him seemed less disconcerting.
About the exact nature of the encouragement he was receiving Michael was undiscriminating. It seemed to be enough for him at the moment that at last it was recognised that he was different from other people and could do things that they could not. It irritated him at times that the nature of the difference should be so absurdly misunderstood, but he did not see it as a disaster. It made Hilda, on the other hand, with her instinct for truth, extremely uneasy. She began to realise the true value of this teacup storm in the Press, though she did not feel entitled to discourage it.
"It will be over in a week's time," she said to me. "They are interested because Michael is associated with a popular crime, that's all. And, as there is to be no trial" (the suspected murderer had committed suicide as soon as the police suspicions began to turn from Michael to him) "there is nothing to keep up interest in it. And the only result is that, in spite of all we could say, everyone regards Michael as just an ordinary 'medium.' He's gone to a spiritualistic séance this evening. Mrs. Montalban-Smith got hold of him and made him promise yesterday. He went off laughing. But I don't like it."
Although I was glad enough to have Hilda to myself — another advantage I was deriving from Michael's sudden popularity — this news disturbed me.
"Couldn't you prevent it?" I said. "An impressionable youngster like Michael is the last person in the world who ought to go in for that sort of thing!"
"But I'm not afraid from that point of view," Hilda laughed. "You always mistake the nature of Michael's impressionability, Ralph. Of course, he's temperamental and excitable and over-sensitive. But that is a very different matter from being easily taken in. Haven't you noticed that in matters of fact Michael has an uncanny instinct for what is genuine? I think it is his extra sense; he has an additional anchor cast into reality, as you might put it. He is a four-legged stool where most of us are three-legged, and we are far more likely to lose our balance than he is. If there's any faking, Michael won't be deceived by it."
"What's wrong, then?"
Her face became shadowed again. "It's all wrong that he should be associated with this kind of thing at all. It means that no one is beginning to understand what he really is. Everyone thinks he is just another medium like all the rest. The people it might have been worth while to convince will believe either that it's all been a fluke, or else that it's one of the spiritualistic phenomena that are best left to experts. And when all the excitement is over, I'm afraid for Michael — I'm afraid."
I could not say that I thought she had not reason to be so.
***
* "If my memory serve me, he found himself able to introduce, among other topics, the Einstein Theory, God's Providence, Sir Oliver Lodge, and the present state of Russia." Sir Oliver Lodge was a British physicist and writer involved in the development of key patents in wireless telegraphy; Lodge is also remembered for his studies of life after death. He first began to study psychical phenomena (chiefly telepathy) in the late 1880s, was a member of the Ghost Club and served as president of the London-based Society for Psychical Research from 1901 to 1903. After his son, Raymond, was killed in World War I in 1915, Lodge visited several mediums and wrote about the experience in a number of books, including the best-selling Raymond, or Life and Death (1916). Altogether, Lodge wrote more than 40 books, about the afterlife, aether, relativity, and electromagnetic theory.
* "Here inevitably cropped up the old Aymar case" — Jacques Aymar-Vernay (born in 1662) was a French stonemason who claimed to have discovered springs and treasures hiding in the earth using his divining rod, and even tracked down criminals using it. According to some accounts, when he neared the scene of a murder using a divining rod, he would break into a sweat, shudder, sometimes faint. In 1692, Aymar-Vernay was hired by authorities to locate a murderer. By swinging a pendulum he identified a 19 year-old boy, a hunchback, as the culprit. The boy was subsequently tortured to death.
"'Weave a circle round him thrice…'" — from Samuel Taylor Coleridge's poem "Kubla Khan," a passage in which the narrator suggests that he has experienced an Edenic paradise.
RADIUM AGE SCIENCE FICTION: "Radium Age" is HiLobrow's name for the 1904–33 era, which saw the discovery of radioactivity, the revelation that matter itself is constantly in movement — a fitting metaphor for the first decades of the 20th century, during which old scientific, religious, political, and social certainties were shattered. This era also saw the publication of genre-shattering writing by Edgar Rice Burroughs, Sax Rohmer, E.E. "Doc" Smith, Jack London, Arthur Conan Doyle, Aldous Huxley, Olaf Stapledon, Karel Čapek, H.P. Lovecraft, Charlotte Perkins Gilman, Yevgeny Zamyatin, Philip Gordon Wylie, and other pioneers of post-Verne/Wells, pre-Golden Age "science fiction." More info here.
READ GORGEOUS PAPERBACKS: HiLoBooks has reissued the following 10 obscure but amazing Radium Age science fiction novels in beautiful print editions: Jack London's The Scarlet Plague, Rudyard Kipling's With the Night Mail (and "As Easy as A.B.C."), Arthur Conan Doyle's The Poison Belt, H. Rider Haggard's When the World Shook, Edward Shanks' The People of the Ruins, William Hope Hodgson's The Night Land, J.D. Beresford's Goslings, E.V. Odle's The Clockwork Man, Cicely Hamilton's Theodore Savage, and Muriel Jaeger's The Man with Six Senses. For more information, visit the HiLoBooks homepage.
READ HERE AT HILOBROW: Jack London's The Scarlet Plague | Rudyard Kipling's With the Night Mail (and "As Easy as A.B.C.") | Arthur Conan Doyle's The Poison Belt | H. Rider Haggard's When the World Shook | Edward Shanks' The People of the Ruins | William Hope Hodgson's The Night Land | J.D. Beresford's Goslings | E.V. Odle's The Clockwork Man | Cicely Hamilton's Theodore Savage | Muriel Jaeger's The Man With Six Senses | Jack London's "The Red One" | Philip Francis Nowlan's Armageddon 2419 A.D. | Homer Eon Flint's The Devolutionist | W.E.B. DuBois's "The Comet" | Edgar Rice Burroughs's "The Moon Men" | Charlotte Perkins Gilman's Herland | Sax Rohmer's "The Zayat Kiss"
READ: HiLobrow's previous serialized novels, both original works: James Parker's The Ballad of Cocky The Fox ("a proof-of-concept that serialization can work on the Internet" — The Atlantic) and Karinne Keithley Syers's Linda Linda Linda. We also publish original stories and comics.