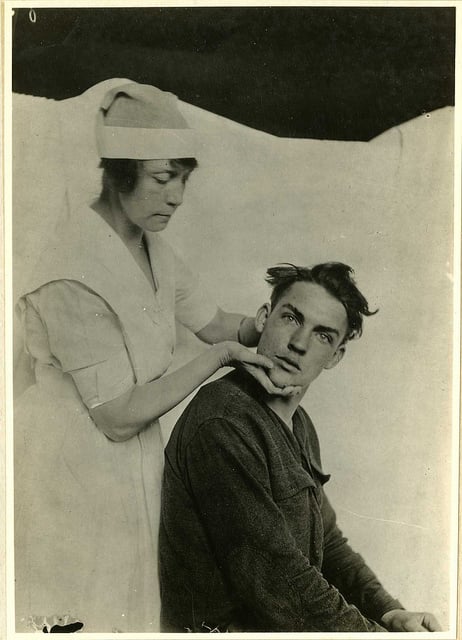 HiLobrow is pleased to present the eighth installment of our serialization of Muriel Jaeger's The Man with Six Senses. New installments will appear each Friday for 20 weeks.
When Hilda, a beautiful young member of England's cynical postwar generation, meets Michael, a hapless mutant capable of perceiving the molecular composition of objects and the ever-shifting patterns of electromagnetic fields, she becomes his apostle. However, her efforts to convince others of the prodigy's unique importance end disastrously; and Michael himself is slowly destroyed — mentally and physically — by his uncanny gift. In the end, Hilda must decide whether she is willing and able to make a supreme sacrifice for the sake of humankind's future.
This early and brilliant effort to export the topic of extra-sensory perception out of folklore and occult romances and import it into science fiction was first published in 1927 — by Leonard and Virginia Woolf's Hogarth Press. In December 2013, HiLoBooks will publish a beautiful paperback edition of this long-unattainable book — with an Introduction by Mark Kingwell.
SUBSCRIBE to HiLobrow's serialized fiction via RSS.
ALL EXCERPTS: 1 | 2 | 3 | 4 | 5 | 6 | 7 | 8 | 9 | 10 | 11 | 12 | 13 | 14 | 15 | 16 | 17 | 18 | 19 | 20
***
I smiled grimly to myself. I saw Server's idea as if I had been inside him. He would watch and study the thing a bit, and then, if it seemed sufficiently promising, he would choose his moment, and start one of those journalistic stunts which in his soul he loved — even apart from the fact that they paid for his winters on the Riviera. It might, or might not, be of service to Michael. The minute it was played out, in the journalistic sense, Selver would drop it without a second's hesitation and be off in the Blue Train with bulging pockets. I began to question Hilda tentatively, and discovered, to my relief, that she was not really imposed upon by his shop-window manners.
But she added, frowning a little, "We must take what help we can get, Ralph. I am beginning to be bothered about Michael. His fits of depression are getting worse. I don't think he will stand his job at Harding's much longer. He's had nearly six months of it now, you know."
"Michael is neurotic," I said. "He can't stand what other people seem able to stand perfectly well."
I could not prevent my growing exasperation with the whole position from venting itself occasionally in such remarks as this, though I knew well enough that they would only bring upon me Hilda's patient attempts to give me a better understanding of Michael. It was so now.
"I don't think he's neurotic by nature, Ralph." But the words came slowly to-day, and I did not like to see the little double wrinkle of worry on her smooth forehead. "What ordinary people like us don't understand is the strain of being exceptional in any way. That strain has been on Michael all his life. People like that become neurotic through sheer collective suggestion unless their exceptional quality is admitted and allowed for. You must remember how it's happened to dozens of poets and artists and musicians. And we shall never know how many geniuses have gone under altogether because of it. It takes an intellectual Titan to stand up under a weight like that. And Michael is not that."
"No," I agreed. The impulse was upon me again to add something disparaging about Michael's intelligence, but I suppressed it with some inward shame. That aspersion would not even have been true. The boy was not stupid, though only half-educated. He had intelligence, even apart from that intangible exasperating superiority of his, that suggestion of experience upon another plane.
"And that," Hilda went on, "is why I am so anxious to get him an established position of some sort, even apart from the money. … He needs it to give him confidence. He can't afford to be derelict. He can afford it less than anybody."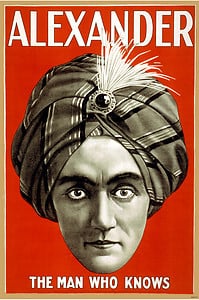 I could only agree with her, without seeing any possible way out of the dilemma. So far as Michael's case was capable of diagnosis, no doubt she had diagnosed it. Sometimes, when he had not startled me for awhile, I thought I understood Michael well enough. He was the man who had grown up with what it is the fashion to call an "inferiority complex." This accounted for much in him — for his moodiness, his gaucherie, his rebelliousness, his frequent impertinences. And then again something inexplicable would flash out, a gleam from the other plane on which Hilda said he lived, not only odd bits of information which he could not have obtained by normal means, but more than that, sudden magnanimities, assumptions springing from startling depths of understanding, unexpected indifferences. I suppose that all our boasted knowledge and apprehension is built up, after all, from the material provided by our five senses. We abuse them often enough for deceiving us; yet, apart from them, we have no possibilities. At any rate, it is impossible to imagine a man deaf, blind and anaesthetic from birth as thinking at all, whatever his innate potentialities. Bristowe, on the other hand, had a sixth gateway of knowledge besides those open to other men. He had this together with a human brain to make use of it. After all, animals also have senses of which we know nothing. There is the pigeon's sense of direction, the sense which also presumably directs migrating birds; insects have certainly some, and may have many, senses which we do not possess; a dog's sense of smell is so much keener than ours as to be almost another thing. And yet these creatures are not our masters. It was its conjunction with a man's brain that gave Michael's faculty its significance. He knew more about the world, more about the nature of things, than any seer, poet or philosopher who ever lived. One must suppose that he had strange enlightenments, inconceivable expansions of thought, dependent upon this unique physical possibility of his. They were not transmissible to us who were near him, and only now and then did we catch a glimpse of the exasperating unknown X of the equation we should never solve.
"Michael is so much more important than we are."
This was another sentence of Hilda's, uttered with innocent bluntness, which struck me like the slash of a whip across the face. I see now that half the sting was in my inward misgiving that the statement might be nothing less than the flat truth.
V
Bristowe left his job at Harding's shortly after my conversation with Hilda about Henry Selver. I don't think I ever quite made out whether he had thrown it up of his own accord, or had been dismissed by the firm. It had appeared so certain that it must come to an end before long, that the exact manner of the termination seemed immaterial. Hilda, I remember, attributed it to the fact that an instalment of Michael's tiny income (he drew about £40 a year from the estate of his maternal grandfather) had just been paid over to him, and that, like an improvident poet, he thought it was going to last for ever and behaved recklessly.
I made some remark about having supposed that that sort of Bohemian imbecility was out of date. But Hilda merely replied seriously, as if she were referring to initiation into the Mysteries:
"You've never been hard up, Ralph."
I did not pursue the subject. I was restless that day, and almost quarrelled with Hilda because she would not come to a week-end literary gathering at my sister's Hampshire cottage, where there were to be people whom I wanted her to meet. I did not like to see how completely she was dropping out of social life, and I knew also that her reason for refusing to come was that Bristowe was coming to her flat every day for his evening meal. I foresaw that he would soon be living on her altogether.
I wanted to force an issue that evening, but dared not. I was afraid of a real quarrel and a breach, even if only a temporary one; for, by this time, it had become impossible for me to contemplate a stretch of even two days together without seeing Hilda. I had to submit with as good a face as I could muster.
And then, with the cruel unconscious advantage of the one who does not care, she carried the war into my country and, before I left, I had promised that I would go with her and Michael on their next Sunday expedition into the country. They always went on fine Sundays, and I had been asked to join them more than once, but had always refused hitherto.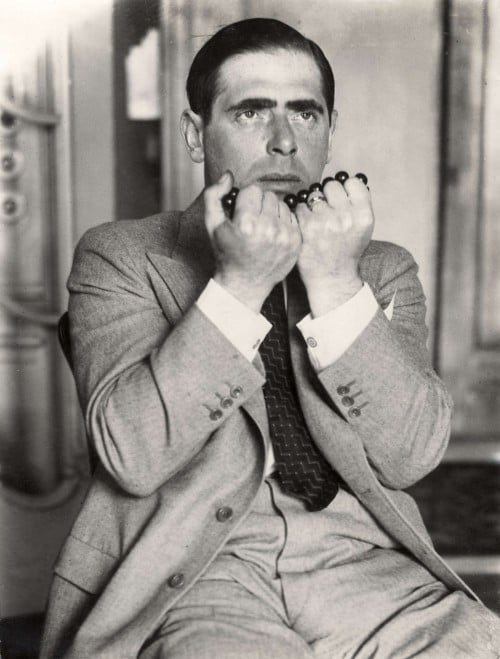 I understood that she wanted me to see Michael at work in the open country, and it was still my policy, half deliberate, half instinctive, to avoid such occasions. But both my patience and my determination were wearing out in these hot, dusty dregs of a trying summer, during which my obsession had kept me wretchedly and unnecessarily in Town while most of my acquaintances were off to the relief of sea or moors. I made up my mind that I would go this one expedition with them, as I had promised, and that afterwards, at all costs, I would have an explanation with Hilda and force some sort of change in the intolerable situation.
The expedition began more pleasantly than I had expected. We drove out early in the day in order to get ahead of the crowds that overrun the Home Counties like a swarm of locusts on Sunday afternoons in summer. Thus we came early to the country of commons and woods and tasted their exquisite freshness after the dead air of London. We garaged the car and set off across country. Hilda and I had fallen into one of those rare conversations which I so much enjoyed, and the memory of which always reassured me when I was losing all hope and confidence. There are so few people to whom things of the intellect have any real life or attraction. The eager freshness of Hilda's young mind was always a joy and a stimulus to me. On these occasions it seemed to me tragically wasteful that all that fine energy, apart from what she gave to her work, should be spent on Michael Bristowe and his anomalous problem.
That morning's discussion had begun in the car as we ran out, and was concerned with a very provocative and interesting play which had just been produced. It continued while we set off on our walk across the common, and I was pleased to see that Hilda, in her absorption, was hardly noticing Michael, who had taken no share in the conversation and had fallen a little behind us.
Our path took us presently into a little plantation of pines. As we got over the stile at the entrance to the wood, I noticed superficially a man who was standing near-by in the obscurity of the hedge, so that one did not see him until one was right upon him. I was intent on the conversation, and received an impression only vaguely disagreeable. He was a squarely built man, with a hard face, dressed in obviously cheap ready-made clothes. He looked us over closely, yet in a cool impersonal way, as we passed, and such are the queer complications of a civilised man's consciousness that I can truly say that I hardly noticed him, and that, at the same time, my spine tingled at that look of his.
We came through the little plantation and out on to the open heath, a heartening stretch in the early sunshine, and almost deserted except for two men walking some distance away on our right and another solitary figure on the horizon.
Michael was still walking apart from us, or rather ranging lightly to and fro around our track. Hilda now paused to glance at him from time to time. His movements suggested to me nothing so much as a questing hound. He was intent and smiling, obviously happy to be in the open, but he made me uncomfortable in a way exceeding anything his indoor behaviour had ever effected. There was a suggestion of some odd, unclassified animal in his gait; the light and sensitive movements of his long hands, responsive to invisible stimuli, reminded me uncannily of a hind's ears questioning the air. I thought that anyone seeing us would inevitably take him for some unusual kind of lunatic, and was thankful for the comparative desertion of the heath.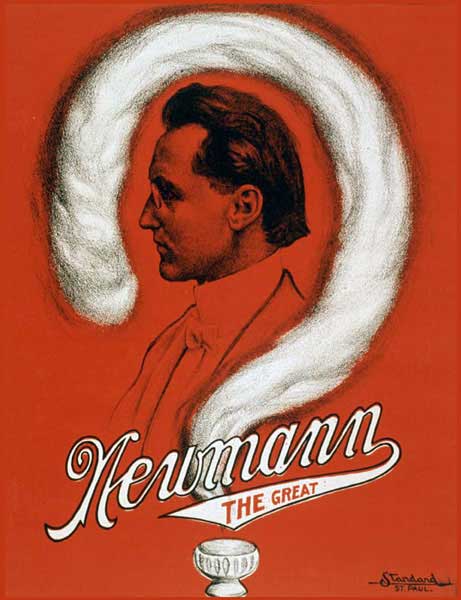 It was almost a relief, though I resented the interruptions, that he called sometimes to Hilda in a brief business-like manner such phrases as "Water here!" with sometimes an attempt to estimate depth and direction.
My uneasiness finally compelled me to make a break in the conversation myself, and allude to the matter in an awkward, jesting way:
"Do you think he's going to spot a gold mine?"
"Hardly," Hilda smiled. "There are no metals of any kind around here, I believe. But it's a geological formation that interests Michael for some reason. He says there are some fascinating bits here and there."
We came down off the common presently into a small valley with a stream running down it amid a few low trees and bushes. Hilda and I moved towards a spot where the stream narrowed sufficiently for us to step across it: we could hear Michael, who had wandered off, making his way after us obliquely through the bushes. As I was about to stride across after Hilda the rustle of his near approach stopped suddenly. It was so abrupt that I hesitated for a moment and listened. There was absolute silence. Then, from the bushes a few yards behind, came a kind of whimper, and a moment later a panic-stricken call, "Hilda! Hilda!"
Hilda sprang back across the stream, and, pushing me aside, disappeared into the bushes. I followed her quickly. In a little open space among the undergrowth, Michael, white and shaking, was clinging to her hysterically and chattering brokenly, like a child.
"It's wrong. I tell you it's all wrong. There's something bad."
"Michael, Michael, what's the matter?" Her strong young arm seemed to be all that kept him from collapsing.
There was nothing to be seen.
"Pull yourself together, man." I spoke harshly. I had seen unseasoned youngsters occasionally behave like this the first time they were under fire.
Michael took no notice of me. His eyes were turned to the ground under our feet with a sort of appalled fascination.
"What is it, Michael?" Hilda said again. Even at that moment of perplexity the urgent tenderness of her voice cost me a pang.
"Yes. We'd like to know what it is," a gruff voice broke in suddenly. A big man, followed by a companion, pushed his way into the open beside us. "This young chap seems to be a bit upset." He regarded Michael critically.
"What is it, Michael?" Hilda repeated, taking no notice of the new-comers.
He answered in a half whisper. "I don't know. How can I know? It's the churchyard feel. … Something like it, only worse."
The big man had moved forward to listen. As I looked at his hard watchful face I recalled the man we had seen in the upper wood. This was not the same, but there seemed to be a sort of family likeness. He regarded Michael curiously again, and then sent a hurried glance over the surroundings.
"The churchyard feel, is it?" he repeated slowly. "And you 'don't know'?"
"I don't know." Michael drew back. His face was green with nausea.
The big man, not taking his eyes off Michael, muttered a few words to his companion, who had stepped up beside him. The other turned sharply and disappeared up the slope.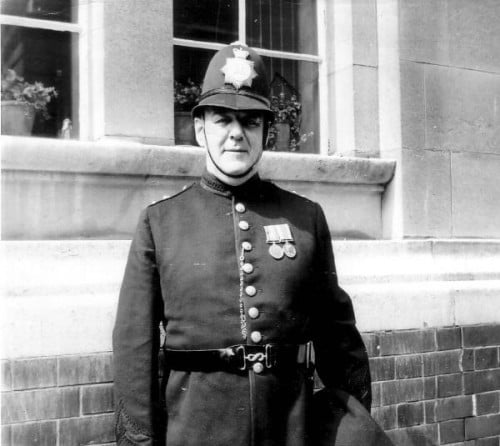 "When were you here last?" The stranger stepped up to Michael and fired the question at him abruptly.
"I've never been here before. … Oh, let's get away." Michael seized Hilda's arm, and began to drag at her in a desperate manner. "I can't bear it. It's horrible."
"Pardon me," the big man spoke authoritatively. "I must ask you to wait a few moments."
Michael paused and half turned, staring at him slackly with dull eyes. I saw that he was going to faint, and moved over just in time to help Hilda ease down his sagging body. We laid him at length and loosened his tie and collar. I went and soaked my handkerchief in the stream and brought it back dripping. Then, seeing that he was coming round at once, I left him to Hilda and turned back to the stranger. By this time, I was anxious to know more of him.
***
RADIUM AGE SCIENCE FICTION: "Radium Age" is HiLobrow's name for the 1904–33 era, which saw the discovery of radioactivity, the revelation that matter itself is constantly in movement — a fitting metaphor for the first decades of the 20th century, during which old scientific, religious, political, and social certainties were shattered. This era also saw the publication of genre-shattering writing by Edgar Rice Burroughs, Sax Rohmer, E.E. "Doc" Smith, Jack London, Arthur Conan Doyle, Aldous Huxley, Olaf Stapledon, Karel Čapek, H.P. Lovecraft, Charlotte Perkins Gilman, Yevgeny Zamyatin, Philip Gordon Wylie, and other pioneers of post-Verne/Wells, pre-Golden Age "science fiction." More info here.
READ GORGEOUS PAPERBACKS: HiLoBooks has reissued the following 10 obscure but amazing Radium Age science fiction novels in beautiful print editions: Jack London's The Scarlet Plague, Rudyard Kipling's With the Night Mail (and "As Easy as A.B.C."), Arthur Conan Doyle's The Poison Belt, H. Rider Haggard's When the World Shook, Edward Shanks' The People of the Ruins, William Hope Hodgson's The Night Land, J.D. Beresford's Goslings, E.V. Odle's The Clockwork Man, Cicely Hamilton's Theodore Savage, and Muriel Jaeger's The Man with Six Senses. For more information, visit the HiLoBooks homepage.
READ HERE AT HILOBROW: Jack London's The Scarlet Plague | Rudyard Kipling's With the Night Mail (and "As Easy as A.B.C.") | Arthur Conan Doyle's The Poison Belt | H. Rider Haggard's When the World Shook | Edward Shanks' The People of the Ruins | William Hope Hodgson's The Night Land | J.D. Beresford's Goslings | E.V. Odle's The Clockwork Man | Cicely Hamilton's Theodore Savage | Muriel Jaeger's The Man With Six Senses | Jack London's "The Red One" | Philip Francis Nowlan's Armageddon 2419 A.D. | Homer Eon Flint's The Devolutionist | W.E.B. DuBois's "The Comet" | Edgar Rice Burroughs's "The Moon Men" | Charlotte Perkins Gilman's Herland | Sax Rohmer's "The Zayat Kiss"
READ: HiLobrow's previous serialized novels, both original works: James Parker's The Ballad of Cocky The Fox ("a proof-of-concept that serialization can work on the Internet" — The Atlantic) and Karinne Keithley Syers's Linda Linda Linda. We also publish original stories and comics.