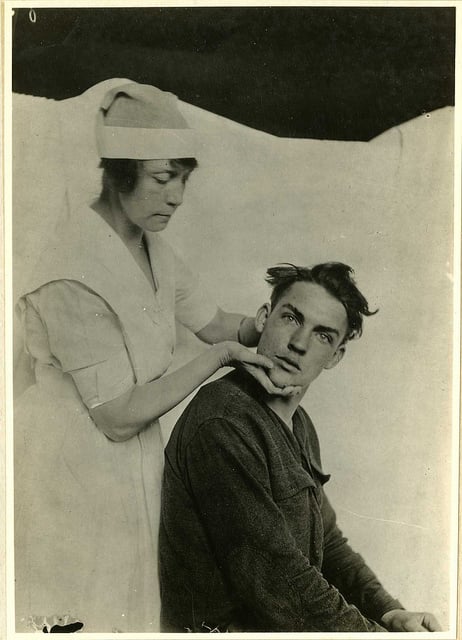 HiLobrow is pleased to present the seventh installment of our serialization of Muriel Jaeger's The Man with Six Senses. New installments will appear each Friday for 20 weeks.
When Hilda, a beautiful young member of England's cynical postwar generation, meets Michael, a hapless mutant capable of perceiving the molecular composition of objects and the ever-shifting patterns of electromagnetic fields, she becomes his apostle. However, her efforts to convince others of the prodigy's unique importance end disastrously; and Michael himself is slowly destroyed — mentally and physically — by his uncanny gift. In the end, Hilda must decide whether she is willing and able to make a supreme sacrifice for the sake of humankind's future.
This early and brilliant effort to export the topic of extra-sensory perception out of folklore and occult romances and import it into science fiction was first published in 1927 — by Leonard and Virginia Woolf's Hogarth Press. In December 2013, HiLoBooks will publish a beautiful paperback edition of this long-unattainable book — with an Introduction by Mark Kingwell.
SUBSCRIBE to HiLobrow's serialized fiction via RSS.
ALL EXCERPTS: 1 | 2 | 3 | 4 | 5 | 6 | 7 | 8 | 9 | 10 | 11 | 12 | 13 | 14 | 15 | 16 | 17 | 18 | 19 | 20
***
For I fear that "funk" is the true description of my attitude. I funked him as one may begin to funk an acquaintance who shows signs of becoming a criminal or a lunatic, or of developing some loathsome disease. I thought about him and his peculiarity and his affairs as little as I possibly could. I do not like oddities. And I could no longer conceal from myself that he was definitely an oddity. I even feared secretly that, as Hilda thought, he might be a momentous sort of oddity, though this I would never admit even to myself. In spite of Hilda, I avoided witnessing any systematic demonstrations of his power; yet I was always coming up against little differences, odd scraps of knowledge and intuition in him, which disturbed me more than I would acknowledge.
There was the evening when Hilda made him detect a new cigarette-case in my pocket from several yards' distance. I never liked to see his moving, groping, hesitating fingers, as it were, pick up the scent.
"Gold," he said, promptly. "A little alloyed. Not badly."
"Yes?" Hilda looked at him smiling.
"All right. I'll try." The two talked in the elliptical speech which people on very intimate terms are apt to develop.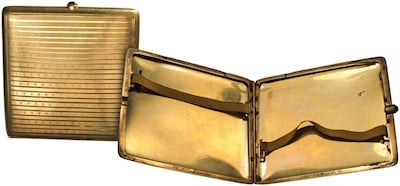 Michael turned back to me with a frown of concentration, his hands stretched in my direction, his eyes half closed. I felt a slight shiver pass over me, as I waited. To see a human being adopting an inexplicable attitude obviously relating to oneself seems to arouse some old primitive fear from the time when it was a matter of life and death to watch the movements of the living beings around one.
Michael stood for some time, while I held myself rigid. After a moment, I was astonished to notice the sweat break out on his forehead.
"18-carat," he burst out suddenly at last. And then, sitting down, buried his face in his hands.
Hilda went over to him quickly, and slipped an arm round his shoulders. "I wonder why that's so difficult, Michael?"
He looked up with an hysterical laugh. "Oh, I can't explain that to you. … And I didn't do it, after all. How could old Standring have anything that wasn't 18-carat? … As soon as I thought of that, it was no good going on."
He was quiet after that, and there was no mistaking the effect of strain. I wondered in a bewildered despair where all this was to end. It seemed not only queer, but somehow irrelevant to the world I knew. The rules did not cover it.
It must have been one of these evenings also that I first noticed the ridiculous business of the sugar. Hilda always put the bowl out on the sideboard when she was expecting Bristowe.
"He loves the crystals," she explained when I remarked upon it.
The absurdity of this broke down my habit of ignoring Michael's peculiarities as far as I could. I said something sarcastic about "preposterous fads and fancies."
Hilda knitted her brow in the effort of interpretation. "You see, for Michael, his faculty isn't a question of being able to do odd stunts as it is to the rest of us. It's a question of living in a different sort of world all the time. Besides all the sensations we get from everything round about — shapes, colours, sounds, scents — he gets a whole class of other sensations as well, which he feels in a way we can't even begin to understand. Try to imagine yourself describing what things look like to a man born blind and you'll see how poor Michael is placed with regard to the rest of us. And, of course, this becomes more and more marked as his sense gets finer and keener. He told me that a bowl of sugar crystals placed openly on the sideboard affected him like a bowl of daffodils in the room. He loves crystals and hates confused substances."
"A bowl of daffodils!" In spite of myself, a preposterous vision of the world idealised for a race of Michael Bristowes flashed across my mind — parks with beds of crystals arranged in unknown harmonious combinations, knobs of spar carried in one's buttonhole — it was on the cards even, that a seaside pebble would be more beautiful to him than the Koh-i-noor. For a second my imagination tried to plunge further and to obtain some more comprehensive notion of what the world might seem like to Michael Bristowe, if it were indeed with him as Hilda supposed; but I experienced the immediate intellectual blockage which I had felt as a lad when the algebra master had handled so glibly the odd symbols of infinity and nothingness, or that impossible quantity (absurdly called "imaginary," since it is unimaginable), the square root of minus one, by means of which so many formulae are obtained and so many problems solved. I had never been happy in the use of these symbols because they symbolised no reality, but a swimming brain had taught me not to question them. Now, as then, it seemed that the flaming sword that protects the tree of abstruse knowledge waved threateningly before me, as I tried to think myself into the skin of Michael Bristowe.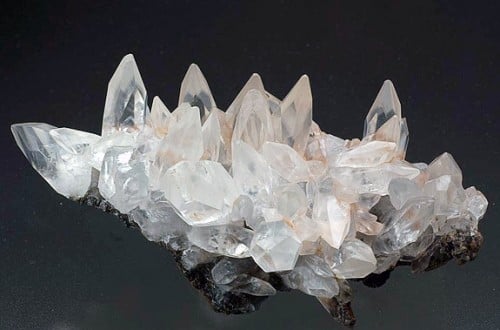 I wondered how Hilda herself carried the burden of her close association with him if she really thought of him like that. She must, I supposed, be more like the algebra master, have more of the scientific spirit than I, and be content to manoeuvre with things without knowing what they were. It was, of course, the only sane way of regarding Bristowe, if one must regard him at all. Only by studying results was it possible to learn anything of him and his unplumbed capacities.
Yet the fantastic practicality of that bowl of sugar on the sideboard moved me to irritated amusement. If Michael was indeed acted upon incessantly by such vast numbers and combinations of influences from the substances around him, the little sugar-basin seemed too wildly inadequate to the situation to be anything but laughable — a gallant and pathetic symbol of Hilda's resolution to cope, as she could, with the unknown.
Having begun to think, I found it impossible to stop. Coming to matters more practical — back, in fact, to the crux of my problem — I began to wonder how Bristowe himself was seeing Hilda and me and the whole position. But this line of thought was no less baffling than the other. Here, too, that incalculable factor in him defied all analysis. I don't know how he thought or how he felt. To an outside observer, although they were nearly of an age, his relation to Hilda was like that of a wilful, but dependent, son to a young mother. I saw well enough that, as Hilda had said, I had no occasion for jealousy in the narrow sense. Michael obviously wanted her, her care of him, her faith and solicitude. She was the only human being who really believed in and encouraged him — I cannot say, understood him, since it was, I suppose, the pathos of his position that it was impossible that anyone should understand him. But his want was far from the want of sexual desire. He wanted her for a purpose, to help him to develop this queer difference in him which was actually the root of all his troubles, but, at the same time, his only claim to distinction.
At this point Bristowe himself came in and interrupted us. We both looked at him anxiously, and relaxed again as he made a sufficiently cheerful remark and threw himself into his usual chair. It infuriated me to see how sensitive we were becoming to his moods myself as well as Hilda, by reason of my dependence upon her. I have seen a family react in the same manner to an uncertain-tempered domineering head. Not that Bristowe, to do him justice, was actually a bully. It was just his quality of absorbing attention, and it was the more nerve-racking in that his moods were influenced by things imperceptible to us. Sometimes there would be a smile of delight at some harmony for which we had no recognition. More often it would be a nervous start or a frown. I understood by this time why they had called him after the jumping creature at school.
There came a Saturday that I went there to tea and found Bristowe pacing up and down the little sitting-room like a caged animal, his face flushed and his eyes shining, while Hilda regarded him, smiling a little watchfully, from a chair. It was a wild mood which I had never seen before. Michael sat down and got up again, laughed at nothing, made atrocious puns in every other sentence. He was like a child crazy with excitement, and could not keep still for two minutes together. The little room was not large enough for his restlessness, and I expected every moment to see a chair knocked over, or a plate of biscuits flying. Another man could hardly have avoided some such mishap if he had behaved in the same manner; but with Michael, some slight supple evasion always saved the position at the last moment. It was another of his peculiarities. There was always this smooth pliancy in his movements. His muscles seemed to work softly, like a cat's, and with the same instantaneous adjustment. Hilda, I remember, thought that this trait must be due to the perpetual tense consciousness of physical nerves which one must suppose that he possessed.
All this time he was talking to Hilda in short allusive phrases, as he often did, disregarding my presence with a complete lack of ordinary courtesy. It was one of the most trying of the small irritations that I had to endure that Hilda never made any attempt to check him in this habit. As usual, I could not make out what they were talking about, and, to cover my mortification, I picked up a book from a pile that was lying on a small table.
The innocent action had immediate absurd results. Michael stopped in the middle of a boisterous laugh, strode over and addressed me in a sharp dictatorial voice, as if I were attempting to thwart him in some unreasonable manner.
"Here, please, Standring, I want that." And he took the book out of my hand without further ceremony. I had barely had time to notice more than that it was a work on Electricity and Magnetism. He turned on Hilda. "I've got to read these books at once. What have you been keeping me for?" He gathered the pile under his arm, glancing again distrustfully at me, as if he suspected me of wanting to take them from him.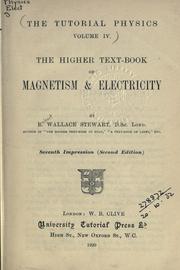 "Well, I won't keep you any longer" — Hilda accepted the utterly unwarranted accusation with an unperturbed smile — "though you haven't had much tea. Here's a bun to put in your pocket."
Bristowe caught the bun as he went through the door, turned a grinning face, pleased at his own adroitness, upon us for a second, crammed his cap on his head and vanished.
The room felt like a lull in a gale at sea.
"What in the world is the matter?" I was too much shaken up to remember my policy of ignoring Michael and his vagaries.
Hilda was leaning back in her chair, also relaxing after the tempest. "Partly, I think, that a thunderstorm is coming," she said, glancing at the window, from which we could see a black accumulating mountain of cloud over the opposite chimney-pots. "They always excite Michael. … But more what we have been doing this afternoon."
I had not seen her for a day or two previously. It was early summer, my sister was in Town, and uncontrollably filling up my time with engagements. Hilda's latest movements in Bristowe's interests had, therefore, escaped me; but I had noticed a name that did not reassure me on the flyleaf of the book that I had picked up, and had heard the same name thrown about in their fragmentary conversation.
"You've been seeing Henry Selver?" I said.
Hilda assented. "I heard that he had a private laboratory, so I got someone I know to introduce us. We were trying Michael with magnets and magnetised substances. Apparently, they are much more vivid to him than when they are unmagnetised."
I asked for Selver's views, reserving my misgivings.
"He was interested," she told me. "He said it didn't appear to be precisely a question of magnetic force, though it obviously had to do with the architectural structure of matter, like magnetism. He said that it wasn't the first time something of the sort had been heard of."
Curiosity drove me to further questions.
It seemed that there had been a German scientist called Von Reichenbach, about the middle of last century, who claimed to have discovered a new sense in human beings; but, as all his best subjects appeared to be invalid girls, no one had taken him very seriously. He had begun by magnetic and electricity tests, but found that they did not cover the facts.
Selver had said that the same thing was true of water diviners. Sometimes the faculty could be blocked by insulating the dowser, sometimes not. No one understood why. … If von Reichenbach could be trusted, after all, his best subject had had the sense in a higher degree than Michael; though she always expressed the sensation in terms of heat and cold, even when it involved saying that sunlight was cold.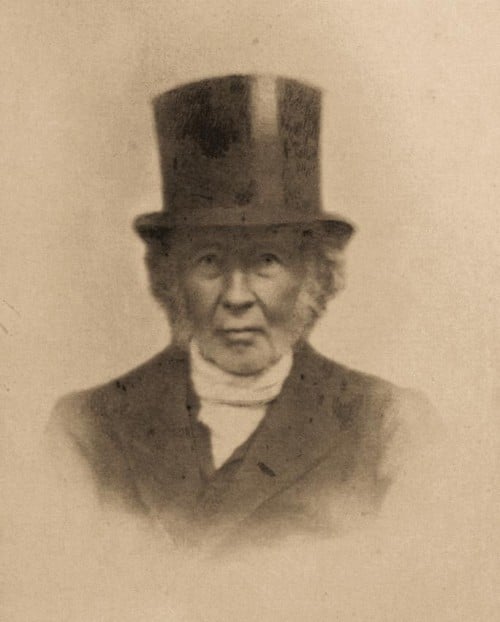 "Michael laughed at that," Hilda told me. "He said, 'I suppose one might think of it that way!' … He got excited, especially over the magnets — too excited, as you saw. I had hard work to get him away."
I reflected a moment. The news was partly welcome, partly not. Selver's views were vaguely reassuring. They made Michael less of a freak. The thing had been heard of before. It was connected with magnetism. This seemed to make it safer and saner in some way. I knew in my heart that the fact did not really make it any the less marvellous. Yet it is strange how the mere naming of a thing comforts a man. It makes generalisation possible — that eternal refuge of shivering minds. It enables one to drug oneself with the delusion that one really understands.
At the same time, the appearance of Henry Selver himself in this galley disturbed me. I knew something of him — he was a scientific dabbler, who often wrote popular "scientific" articles for the Press. I had no very high opinion of him. I like a man to be either a writer or a scientist. A man who stands halfway between two professions is very apt, as they say of half-breeds, to inherit the worst from both sides.
I asked Hilda whether she supposed her likely to be of any use to them.
"He said he might be able to do something later by calling attention to Michael in the Press," she told me. "Just at present it seems to be a bad moment, because there is so much news of strikes and other things, that no one would be likely to take much notice if he introduced it. Meanwhile, we had better go on experimenting, he said."
***
* "I like a man to be either a writer or a scientist. A man who stands halfway between two professions is very apt, as they say of half-breeds, to inherit the worst from both sides." Ha! This remains true.
* "His muscles seemed to work softly, like a cat's, and with the same instantaneous adjustment." — The idea that, physically, homo superior will be more rather than less like an animal, is a common theme in Radium Age science fiction. See, for example, Stapledon's monkey-like Odd John and Doyle's gorilla-like Professor Challenger.
* "a German scientist called Von Reichenbach, about the middle of last century, who claimed to have discovered a new sense in human beings" — Baron Dr. Karl Ludwig von Reichenbach (1788–1869) was a notable chemist, geologist, metallurgist, naturalist, industrialist and philosopher, who extracted from tar eupione, waxy paraffin, pittacal (the first synthetic dye) and phenol (an antiseptic). He also researched an unproved field of energy combining electricity, magnetism and heat, emanating from all living things, which he called the Odic force.
RADIUM AGE SCIENCE FICTION: "Radium Age" is HiLobrow's name for the 1904–33 era, which saw the discovery of radioactivity, the revelation that matter itself is constantly in movement — a fitting metaphor for the first decades of the 20th century, during which old scientific, religious, political, and social certainties were shattered. This era also saw the publication of genre-shattering writing by Edgar Rice Burroughs, Sax Rohmer, E.E. "Doc" Smith, Jack London, Arthur Conan Doyle, Aldous Huxley, Olaf Stapledon, Karel Čapek, H.P. Lovecraft, Charlotte Perkins Gilman, Yevgeny Zamyatin, Philip Gordon Wylie, and other pioneers of post-Verne/Wells, pre-Golden Age "science fiction." More info here.
READ GORGEOUS PAPERBACKS: HiLoBooks has reissued the following 10 obscure but amazing Radium Age science fiction novels in beautiful print editions: Jack London's The Scarlet Plague, Rudyard Kipling's With the Night Mail (and "As Easy as A.B.C."), Arthur Conan Doyle's The Poison Belt, H. Rider Haggard's When the World Shook, Edward Shanks' The People of the Ruins, William Hope Hodgson's The Night Land, J.D. Beresford's Goslings, E.V. Odle's The Clockwork Man, Cicely Hamilton's Theodore Savage, and Muriel Jaeger's The Man with Six Senses. For more information, visit the HiLoBooks homepage.
READ HERE AT HILOBROW: Jack London's The Scarlet Plague | Rudyard Kipling's With the Night Mail (and "As Easy as A.B.C.") | Arthur Conan Doyle's The Poison Belt | H. Rider Haggard's When the World Shook | Edward Shanks' The People of the Ruins | William Hope Hodgson's The Night Land | J.D. Beresford's Goslings | E.V. Odle's The Clockwork Man | Cicely Hamilton's Theodore Savage | Muriel Jaeger's The Man With Six Senses | Jack London's "The Red One" | Philip Francis Nowlan's Armageddon 2419 A.D. | Homer Eon Flint's The Devolutionist | W.E.B. DuBois's "The Comet" | Edgar Rice Burroughs's "The Moon Men" | Charlotte Perkins Gilman's Herland | Sax Rohmer's "The Zayat Kiss"
READ: HiLobrow's previous serialized novels, both original works: James Parker's The Ballad of Cocky The Fox ("a proof-of-concept that serialization can work on the Internet" — The Atlantic) and Karinne Keithley Syers's Linda Linda Linda. We also publish original stories and comics.