Leopold Godowsky
Posted by: Brian Berger In: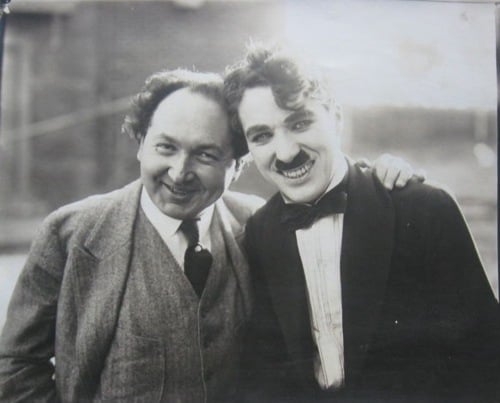 "I have not had three months of lessons in my life" pianist, composer and pedagogue LEOPOLD GODOWSKY (1870–1938) once explained. "I do not remember whether anybody taught me the value and meaning of notes and the use of the fingers at the keyboard but I do remember I had no help from my fifth year on." However the self-taught virtuoso attained his faculties, Godowsky was met both by awe (his December 1900 Berlin debut established him a wonder of the age) and admiration; while some would liken him to a keyboard Buddha, those who knew Godowsky's great warmth simply called him "Popsy." Though his recorded legacy is impressive, by nearly all accounts, it offers but a glimpse of Godowsky's genius; for his greatest achievement — a virtuosity of the mind — we must study Godowsky the composer. Most obviously flabbergasting are his fifty-three studies on the twenty-six Chopin Etudes, written between 1893 and 1914. "Owing to innumerable contrapuntal devices, which frequently encompass almost the whole range of the keyboard," he dryly noted. "The fingering and pedaling are often of a revolutionary character, particularly in the twenty-two studies for the left hand alone." If Godowsky's 1911 piano sonata seeks transcendence, it's his 1927 "Passacaglia" — based on the first eight measures of Franz Schubert's 8th, "Unfinished," symphony — whose forty-four variations, cadenza, and closing fugue most fully capture the private ecstasies and terrors both men felt. "[It] touches depths which only intense suffering can produce," Godowsky noted. "But there is emancipation and defiance in it."
Godowsky performs Grieg's piano sonata:
Marc-Andre Hamelin performs Godowsky's Chopin studies:
 

Marc-Andre Hamelin performs Godowsky's "Passacaglia":
***
On his or her birthday, HiLobrow irregularly pays tribute to one of our high-, low-, no-, or hilobrow heroes. Also born this date: Henry Rollins and Georges Simenon.
READ MORE about members of the Anarcho-Symbolist Generation (1864–73).