HiLobrow to publish Robert Waldron!
By: HILOBROW
February 8, 2013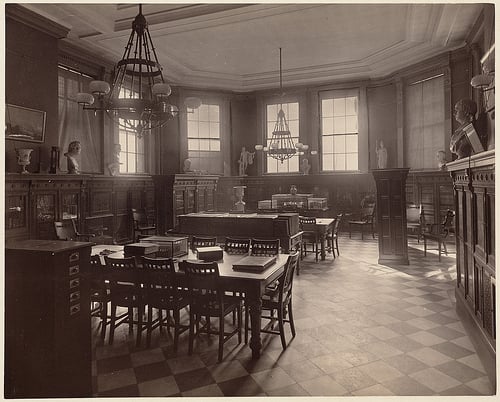 The author of seventeen books, including the much-admired novel The Secret Dublin Diary of Gerard Manley Hopkins, as well as critical commentaries on Thomas Merton, Kathleen Norris, Henri Nouwen, and James Martin, for over three decades Robert Waldron also taught English Literature at a prestigious Boston public high school. We recently heard a rumor that — back in 1989 — he'd penned a roman à clef set, during the 1970s, at a school very like the one where he'd taught. It had never been published.
We prevailed upon Waldron to allow us to serialize it, and he agreed! Beginning tomorrow, in a series of thirty-eight weekly installments, we'll publish The School on the Fens. Admirers of J. Anthony Lukas's Common Ground, Michael Patrick MacDonald's All Souls, and other accounts of the effects of social injustice upon young Bostonians in the 1960s and '70s will want to follow along. Click here to bookmark our archive of all installments.
Now retired from teaching, though still writing, Waldron offers an apology to readers who may suspect they recognize the school on which his fictional Classical High is based: "Be warned, it's not a pretty picture. It's a realistic behind-the-scenes portrait of an old, corrupt institution. What saves the school for me has always been the students. Otherwise I never would've stayed there for 35 years."
***
ORIGINAL FICTION from HILOBROW: James Parker's swearing-animal fable The Ballad of Cocky The Fox, published in limited-edition paperback by HiLoBooks in 2011; plus: a newsletter, The Sniffer, by Patrick Cates, and further stories: "The Cockarillion") | Karinne Keithley Syers's hollow-earth adventure Linda, published in limited-edition paperback in 2011; plus: ukulele music, and a "Floating Appendix") | Matthew Battles's stories "Gita Nova", "Makes the Man," "Imago," "Camera Lucida," "A Simple Message", "Children of the Volcano", "The Gnomon", "Billable Memories", "For Provisional Description of Superficial Features", "The Dogs in the Trees", "The Sovereignties of Invention", and "Survivor: The Island of Dr. Moreau"; several of these appeared in the 2012 collection The Sovereignties of Invention, published by Red Lemonade | Robert Waldron's high-school campus roman à clef The School on the Fens | Peggy Nelson's "Mood Indigo", "Top Kill Fail", and "Mercerism" | Annalee Newitz's "The Great Oxygen Race" | Charlie Mitchell's "A Fantasy Land" | Joshua Glenn's "The Lawless One", and the mashup story "Zarathustra vs. Swamp Thing" | Adam McGovern and Paolo Leandri's Idoru Jones comics | John Holbo's "Sugarplum Squeampunk" | "Another Corporate Death" (1) and "Another Corporate Death" (2) by Mike Fleisch | Kathryn Kuitenbrouwer and Frank Fiorentino's graphic novel "The Song of Otto" (excerpt) | John Holbo's graphic novel On Beyond Zarathustra (excerpt) | "Manoj" and "Josh" by Vijay Balakrishnan | "Verge" by Chris Rossi, and his audio novel Low Priority Hero | EPIC WINS: THE ILIAD (1.408-415) by Flourish Klink | EPIC WINS: THE KALEVALA (3.1-278) by James Parker | EPIC WINS: THE ARGONAUTICA (2.815-834) by Joshua Glenn | EPIC WINS: THE ILIAD by Stephen Burt | EPIC WINS: THE MYTH OF THE ELK by Matthew Battles | EPIC WINS: GOTHAMIAD by Chad Parmenter | TROUBLED SUPERHUMAN CONTEST: Charles Pappas, "The Law" | CATASTROPHE CONTEST: Timothy Raymond, "Hem and the Flood" | TELEPATHY CONTEST: Rachel Ellis Adams, "Fatima, Can You Hear Me?" | OIL SPILL CONTEST: A.E. Smith, "Sound Thinking | LITTLE NEMO CAPTION CONTEST: Joe Lyons, "Necronomicon" | SPOOKY-KOOKY CONTEST: Tucker Cummings, "Well Marbled" | INVENT-A-HERO CONTEST: TG Gibbon, "The Firefly" | FANFICTION CONTEST: Lyette Mercier's "Sex and the Single Superhero"