UNBORED in BROOKLYN
By: Joshua Glenn
December 16, 2012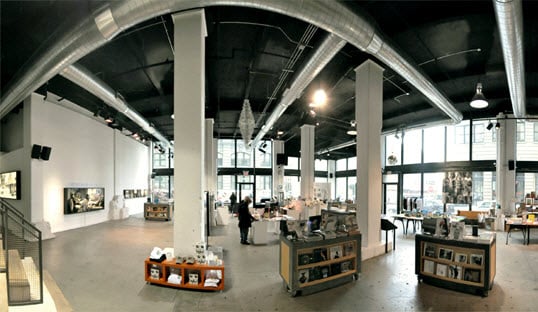 This afternoon, at 3 pm! At the POWERHOUSE ARENA in DUMBO (37 Main Street, Brooklyn)!
Join me and UNBORED co-editor Elizabeth Foy Larsen, plus UNBORED contributors Ginia Bellafante and Jean Railla, for a fun book-signing event. We'll talk about UNBORED a little, and demonstrate a couple of unboring activities.
Call the powerHouse Arena for more info: 718-666-3049.
UNBORED provides over 300 pages of activity ideas for kids, including classic science experiments, crafts and upcycling, board game hacking, code-cracking, geocaching, skateboard repair, yarn bombing – and more. The book is a pick on the following Holiday Gift Book lists:
* Amazon Editor's Picks: Kids & Teens Holiday Gift Books
* Barnes & Noble's BOOKS WE LOVE list (HOW-TO category)
* WIRED's GEEKDAD HOLIDAY GIFT GUIDE
* Sports Illustrated Kids Holiday "Gotta Get It Guide"
* Powell's Holiday Gift Guide: KID'S ACTIVITY BOOKS
* The BOING BOING Gift Guide
* USA TODAY'S blog POP CANDY Holiday Gift Guide
* Momfilter's GIFTS WE LOVE list
* Publishers Weekly's DIY CRAFTS BOOKS 2012 round-up
* BookPage's SMART ACTIVITIES FOR KIDS list — "TOP PICK IN LIFESTYLES"
* NY MetroParents STUFF WE LIKE blog's Holiday Gift Guide
* BROADSHEET 360: A Geek's 2012 Holiday Wish List
* Ben and Birdy Holiday Gift Guide
*
Check out the UNBORED website, which features lots of behind-the-scenes and original material. Stay up to date on UNBORED news via our Facebook page. Follow the feeds we follow via Twitter.
Also check out the glowing compliments UNBORED has received from parents, reviewers, and Amazon users!
Will you be in Boston on December 20? If so, then you should drop by the final book signing of the season:

*
DECEMBER 20
CITY FEED (JAMAICA PLAIN, MASS.), 4-7 pm
JOSHUA GLENN
joined by UNBORED designer and art director TONY LEONE
A brief talk by the author. A few volunteer kids will be invited to try out a fun project! Followed by a book signing. Plus, there will be a local teenage rock band: Mister Q.
Location: City Feed & Supply, 672 Centre St., Jamaica Plain