Gordon Parks
Posted by: Brian Berger In: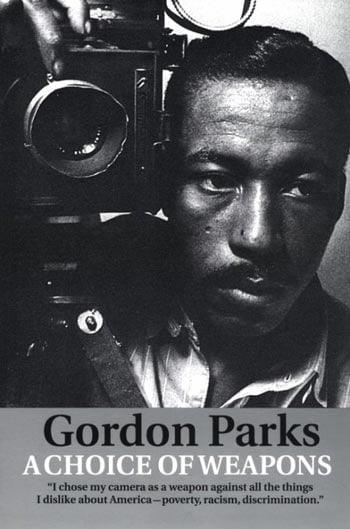 "Gordon was the ultimate cool," said actor Richard Roundtree of multi-talented GORDON PARKS (1912–2006), who made the Shaft star an international film icon. "There's no one cooler." Though Parks' photography and his 1966 memoir A Choice of Weapons should be known by all, Parks' career as a Hollywood director is itself extraordinary, enfolding both his best-known and least understood works. The Learning Tree (1969), from Parks' autobiographical novel published in 1962, came first. A coming of age story, meditation on racism and Fort Scott, Kansas landscapes love poem all-in-one, it also said "what no one has dared to say about positive black-black relations," noted the Amsterdam News' Melvin Dixon. Next came Shaft (1971), from journalist turned screenwriter Ernest Tidyman's 1970 novel. Whatever its flaws, the private dick who's both intellectual and sex machine was a long overdue expression of black triumphalism. Shaft's Big Score (June 1972), refined the formula with enough surprises — including Parks' self-composed score — to keep things interesting. The Super Cops (1974), an action-comedy based on the real life exploits of two Jewish rookies fighting NYPD bureaucracy and crime in equal measure was an uneasy gritty-slapstick triumph, with Bedford-Stuyvesant street scenes that remain priceless. The biopic Leadbelly (1976) is Parks masterpiece and — along with Ralph Bakshi's Coonskin (1975) — one of the era's great lost films. Unfortunately, Paramount's new management wasn't interested. "Seems they've put a contract out on the Leadbelly story," Parks said. "But I can't let them murder it: too much at stake: art, integrity, black power." 
***
On his or her birthday, HiLobrow irregularly pays tribute to one of our high-, low-, no-, or hilobrow heroes. Also born this date: Abbie Hoffman.
READ MORE about members of the Partisan Generation (1904-13).