UNBORED at City Feed
By: Joshua Glenn
October 17, 2012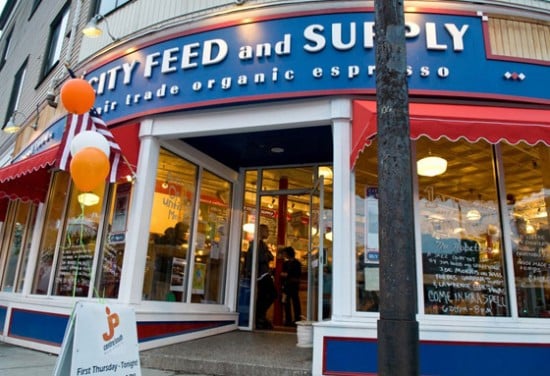 Tomorrow!!
Book Signing and Lantern Making Workshop with Local Author Joshua Glenn
October 18, 4-7 pm
Location: City Feed & Supply, 672 Centre St., Jamaica Plain
Author Joshua Glenn visits City Feed & Supply at 672 Centre Street in Jamaica Plain to promote his new book, UNBORED: The Essential Field Guide to Serious Fun. Glenn's book provides over 300 pages of activity ideas for parents, including classic science experiments, crafts and upcycling, board game hacking, code-cracking, geocaching, skateboard repair, yarn bombing – and more! Copies of Glenn's most recent work will be available for purchase at the event. Spontaneous Celebrations will also be on hand to lead kids in a lantern-making workshop: just in time to prepare for the weekend's Jamaica Pond Lantern Parade (www.spontaneouscelebrations.org)! Lantern-making kits will be available for sale at the event for a $5 suggested donation to Spontaneous Celebrations. Buy a lantern kit at the workshop and receive a free 12 ounce hot cider! Meet Joshua Glenn, become "Unbored" with Spontaneous Celebrations, hear live music and if you're hungry, treat yourself to award-winning City Feed sandwiches!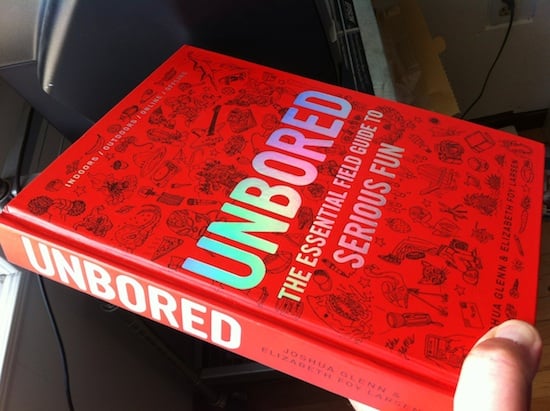 UNBORED will be published by Bloomsbury on October 16. Can't make it to the City Feed event? You can purchase UNBORED from all sorts of venues — including local indie bookstores — via this page.
For more info about the book, here is the UNBORED website.
*
PS: There will be a rock band at City Feed, made up of several local teenagers — my son Sam on bass.
Hope to see you there, Bostonians!
MORE FALL/WINTER EVENTS WITH JOSHUA GLENN