Marvel: Untold Story
By: HILOBROW
October 9, 2012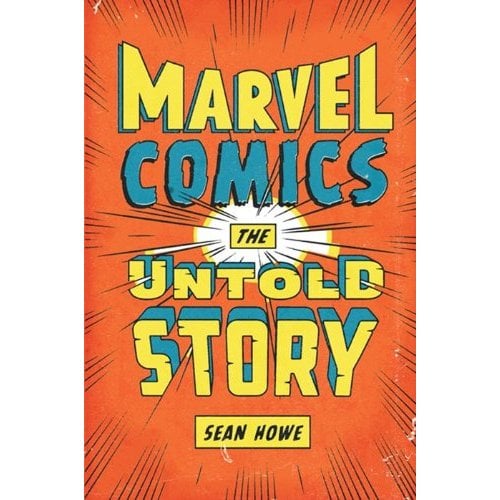 MARVEL COMICS: THE UNTOLD STORY, a behind-the-scenes story of Marvel Comics three years in the researching, by HiLobrow friend Sean Howe, hits bookstores today!
Sean has been posting excerpts, outtakes, and ephemera on the book's Tumblr and Facebook pages; you must click on these links.
Check out these glowing encomia:
"Sean Howe's history of Marvel makes a compulsively readable, riotous and heartbreaking version of my favorite story, that of how a bunch of weirdos changed the world. That it's all true is just frosting on the cake."
— Jonathan Lethem
"A warts-and-all, nail-biting mini-epic about the low-paid, unsung 'funnybook men' who were unwittingly creating twenty-first century pop culture. If you thought the fisticuffs were bare and bloody on the four-color page, wait 'til you hear about what went down in the Marvel bullpen."
— Patton Oswalt
"Sean Howe is to Marvel Comics what Procopius was to the Byzantine Empire: a court gossip of breathtaking thoroughness and exactitude, and a sly and nuanced writer. It is imperative that this work not fall into the hands of alien species, or we're done for."
— Luc Sante
Sean will be celebrating the book's release with an onstage conversation with Chuck Klosterman, at the PowerHouse Arena, 37 Main Street, Brooklyn, at 7pm this evening.