UNBORED — the website
By: Joshua Glenn
September 25, 2012
Announcing Unbored.net!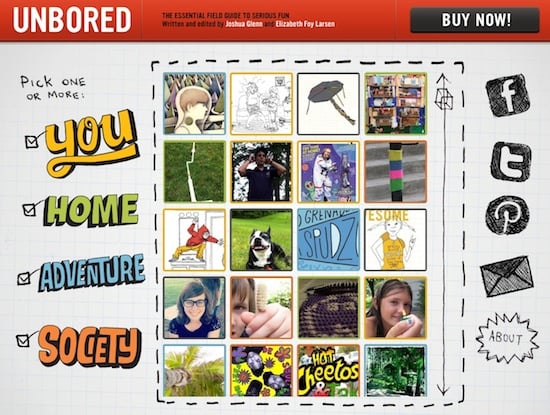 HiLobrow readers may have already heard that I've got a book for kids coming out this fall: UNBORED: THE ESSENTIAL FIELD GUIDE TO SERIOUS FUN. Elizabeth Foy Larsen and I co-authored/edited the book; Tony Leone is art director and designer.
In Neal Stephenson's sci-fi novel The Diamond Age, an 8-year-old girl gets her hands on the Young Lady's Illustrated Primer, an interactive tome which challenges its reader to try new experiences, exercise her imagination, and think for herself. As a result, the girl's childhood is anything but tedious, and she grows up to be a bold, omnicompetent woman who changes the world for the better. From its earliest stage, UNBORED was conceived of as a real-life version of that book.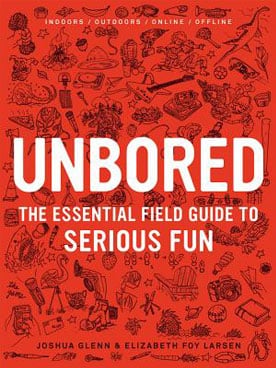 With contributions from HiLobrow regulars Joe Alterio (who, with Matt Glaser of Squonk Studio, built Unbored.net), Deb Chachra, Matthew De Abaitua, and Tom Nealon, plus friends like Mark Frauenfelder, Flourish Klink, Anindita Basu Sempere, Geoff Manaugh, Bre Pettis and Kio Stark, John Edgar Park, Jean Railla, Douglas Rushkoff, and Jessamyn West, among many others, UNBORED provides information on everything from using the library to the history of videogames to the best grownup-free adventure fiction. Most of its 350 full-color pages, however, are dedicated to activities — the best of the old (crafts, bicycle repair, science experiments), and the new (geocaching, yarn bombing, LED "graffiti").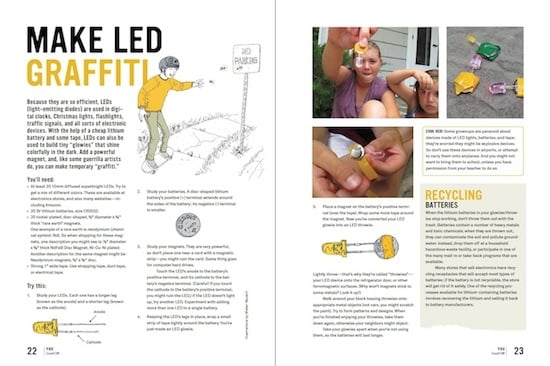 UNBORED comes out on October 16 from Bloomsbury; it is available everywhere. Advance reviews have been great; Publisher's Weekly, for example, wrote: ""This year's hottest activity book for kids may well be UNBORED."
This post, however, is intended to direct your attention to Unbored.net — a fledgling website that will feature not only behind-the-scenes peeks at the UNBORED project but best-of lists and how-tos, as well as various kinds of inspiration to young makers, hackers, craftsters, and DIYers — and their grownups. Check it out!
BTW, UNBORED also has a Facebook page, a Twitter feed (@UnboredGuide), and a Pinterest account.