Conference Call
By: Joshua Glenn
September 12, 2012
Boston- and New York-area HiLobrow readers,
I will be making a few local appearances this fall and winter… see you at one of them, I hope?
*
September 15, in New York: Idler Talk (after Mary Broome performance)
October 18, in Jamaica Plain (Boston.): kid-friendly CITY FEED event for Significant Objects and Unbored
October 25, in Kendall Sq. (Cambridge.): panel on Semiotics of UX — at FutureM conference
November 3, in Coolidge Corner (Brookline.): kid-friendly Unbored event at Brookline Booksmith
December 4, in Harvard Sq. (Cambridge.): kid-friendly Unbored event at Harvard Book Store
March 6-9ish, in Boston: panel on innovative ways to fund creative projects — at AWP conference
FIND DETAILS ON ALL OF THESE EVENTS BELOW!
*
SEPTEMBER 15 (2 pm): IDLER TALK AFTER MARY BROOME PERFORMANCE (NEW YORK)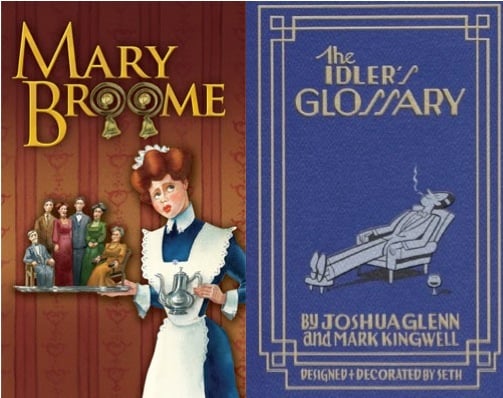 Jonathan Bank directs the first New York revival of Mary Broome, a 1911 comedy written by Allan Monkhouse in which a maid gets pregnant by her employer's son. Opened Sept. 10. Runs through October 14. (Tuesday–Thursday 7pm | Friday & Saturday 8pm | Saturday & Sunday 2pm)
Leonard Timbrell, one of the play's main characters, is an Edwardian idler — a young man who shocks society by his constant questioning of the status quo and refusal to work. Leonard finds himself adrift — rebelling against society but unsure how to live outside it. Reviewing the 1919 New York production, the critic for New York Globe described Leonard as "a man with the intellect to see through the sham moralism of the 19th century but without the strength to find a morality for the 20th."
As author of The Idler's Glossary, I've been invited to be a post-show speaker — as part of one of the Mint's "EnrichMint Events" — informal post-show talks with experts and scholars about themes and issues related to Mint plays. NOTE: I'll be speaking after the 2pm matinee, not the 8pm.
Typically, EnrichMint talks last up to 40 minutes. I will speak for 10 or 15 minutes, followed by questions from the audience.
UPDATE: Here is a video of my talk.
WEBSITE FOR PLAY
Location: Mint Theater, 311 West 43rd Street, 3rd Floor, New York, NY
Box Office: 866-811-4111
*
OCTOBER 18: CITY FEED/LANTERN-MAKING EVENT for UNBORED & SIGNIFICANT OBJECTS (JAMAICA PLAIN, MASS.), 4-7 pm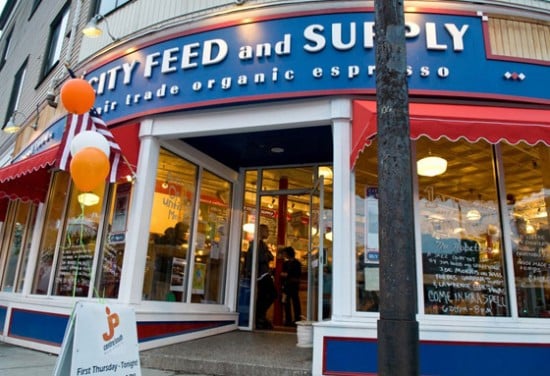 Event for UNBORED: THE ESSENTIAL GUIDE TO SERIOUS FUN (Bloomsbury, October 16), which I've coauthored with Elizabeth Larsen. Designed by Tony Leone — who designed the HiLoBooks series, too!
Book Signing and Lantern Making Workshop with Local Author Joshua Glenn
October 18, 4-7 pm
Author Joshua Glenn visits City Feed & Supply at 672 Centre Street in Jamaica Plain to promote his new book, Unbored: The Essential Field Guide to Serious Fun. Glenn's book provides over 300 pages of activity ideas for parents, including classic science experiments, crafts and upcycling, board game hacking, code-cracking, geocaching, skateboard repair, yarn bombing – and more! Copies of Glenn's most recent work will be available for purchase at the event. Spontaneous Celebrations will also be on hand to lead kids in a lantern-making workshop: just in time to prepare for the weekend's Jamaica Pond Lantern Parade (www.spontaneouscelebrations.org)! Lantern-making kits will be available for sale at the event for a $5 suggested donation to Spontaneous Celebrations. Buy a lantern kit at the workshop and receive a free 12 ounce hot cider! Meet Joshua Glenn, become "Unbored" with Spontaneous Celebrations, hear live music and if you're hungry, treat yourself to award-winning City Feed sandwiches!
Plus, there will be a rock band, made up of several local teenagers — my son Sam on bass.
Location: City Feed & Supply, 672 Centre St., Jamaica Plain
*
OCTOBER 25: FUTURE M CONFERENCE (CAMBRIDGE, MASS.), 11 am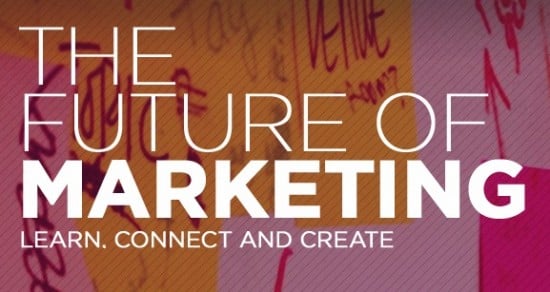 FutureM is a conference about the cutting edge of marketing. "Programs are unique, forward-thinking, and will challenge, integrate and bring to life what tomorrow holds for businesses in the digital age."
Wearing my semiotic brand/culture analysis hat, and in the company of Katie McIntyre (Director, Client Strategy, 25K DIGITAL), Mark Badger (UX/Creative Director, Roundarch Isobar), and Thomas Wendt (UX Strategist, Surrounding Signifiers), I'll be on the panel "Creating Meaningful Digital Experiences: The Semiotics of UX" (Thursday, October 25, 11:00am). The panel's theme:
Do relationships between brands and consumers arise naturally, or are they designed? If the goal of design is to influence, modify, and drive behavior, shouldn't we explore the meaning of those underlying interactions? The idea that designed elements must be easy to interpret has greater potential for consumers and brands than just ensuring that a website or web application is usable. Looking at trends like gestural interfaces, gamification, and pervasive social media from a semiotic point of view may help us better understand how to create user experiences that generate truly meaningful relationships between brands and people.
Location: Microsoft's New England Research and Development Center (Kendall Square – 1 Memorial Drive, Cambridge)
Hashtag: #FutureM
Want to attend? Use code: PT-290 to receive 20% off your pass.
*
NOVEMBER 3: BROOKLINE BOOKSMITH (BROOKLINE, MASS.), 5 pm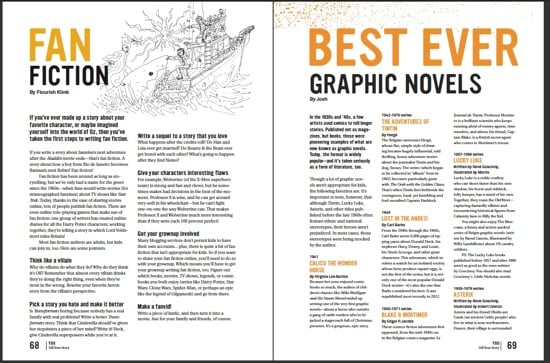 Event for UNBORED: THE ESSENTIAL GUIDE TO SERIOUS FUN (Bloomsbury, October 16). See above for details about the book. An event at which a few volunteer kids will be invited to try out a fun project; readings will be kept to a minimum.
BOSTON.COM CALENDAR LISTING FOR THIS EVENT
Location: Brookline Booksmith, 279 Harvard Street, Brookline.
*
DECEMBER 4: HARVARD BOOK STORE (CAMBRIDGE, MASS.), 7 pm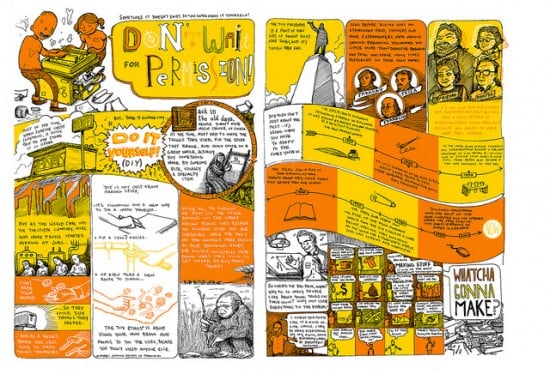 Event for UNBORED: THE ESSENTIAL GUIDE TO SERIOUS FUN (Bloomsbury, October 16). See above for details about the book. An event at which a few volunteer kids will be invited to try out a fun project; readings will be kept to a minimum.
Location: Harvard Book Store, 1256 Mass Ave., Cambridge.
*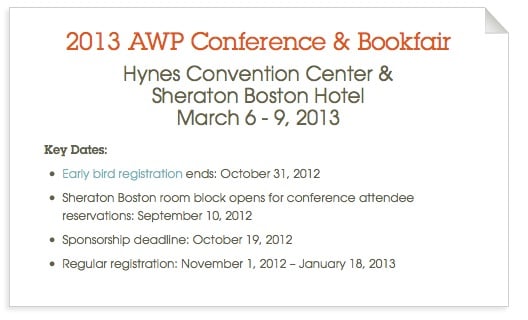 MARCH 6–9: AWP CONFERENCE (BOSTON, MASS.), TIME TBD
The Association of Writers and Writing Programs Conference & Bookfair is the largest literary conference in the nation; thousands of writers and readers, and hundreds of publishers, attend each year.
Wearing my Significant Objects hat, and in the company of Mira Bartók, Dan Blask, Mary Sherman, and Jung H. Yun, I'll be on the panel "Finding Money, Time and a Place to Create: Upbeat News in a Down Economy" (precise date and time TBD). The panel's theme:
Every writer — from emerging and midcareer to established — needs three basic things: money, time and a place to work. In this lively, informative session, panelists discuss what kinds of grants, fellowships and international residencies exist, how to find them, and practical tips on the application process. We also offer innovative ways to fund non-mainstream writing projects and interdisciplinary collaborations.
Location: Hynes Convention Center & Sheraton Boston Hotel
*
Please come out! And say hello!