America's Most Wanted Art
By: Peggy Nelson
August 28, 2012
Crowdsourcing has always been a part of crime fighting.
In fact, crime includes crowdsourcing as part of its definition, at least from an antonym's perspective. Crime is a transgression of the law, which is the community's consensus on conduct — or as near to consensus as the crowd can get. And despite the persistent mythology of lone caped crusaders (both 4CP and cinema variants), enforcing the law is similarly sourced. Our communications technologies have kept apace. From word of mouth, to posters in the Post Office, to TV shows like America's Most Wanted, communities use the medium(s) for the message.
The viewers of America's Most Wanted recently helped retrieve notorious Boston gangster (and informant) James "Whitey" Bulger, after 16 years on the run. The break in the case came when the the network's focus was shifted from Whitey to his girlfriend and accomplice, Catherine Greig. Despite wild rumors of an international underworld life, they had been living quietly as an old retired couple in a San Diego complex. Whitey was located, recovered, returned.
***
What works for people, might work for things.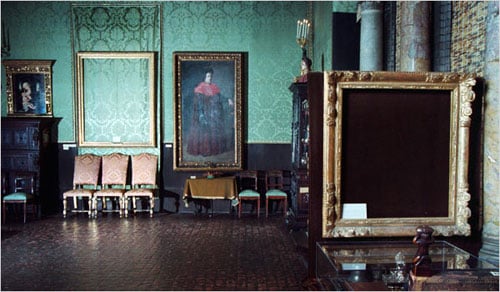 Boston's Isabella Stewart Gardner Museum is perhaps best-known for what is not there. Gardner bequeathed her re-imagined neo-Venetian palazzo as a museum to the city on the condition that nothing be altered; her extensive art collection was displayed throughout the house; rare masterpieces scattered amongst furniture, architectural ornaments, and the many knickknacks of a moneyed magpie collector.
Controversially, a modern security system was not installed, as it involved technology developed well after Mrs. Gardner's death. And so it transpired that one evening in 1990, thieves bluffed their way in with a meme — their Boston cop disguise was so effective they even carried Dunkin Donuts coffee cups — and made off with 13 works of art, including Rembrandts, Vermeer, Degas, and others, even snatching an eagle finial from atop a Napoleonic flag. It was the largest art heist in history. The case is still open, but the coffee has long grown cold.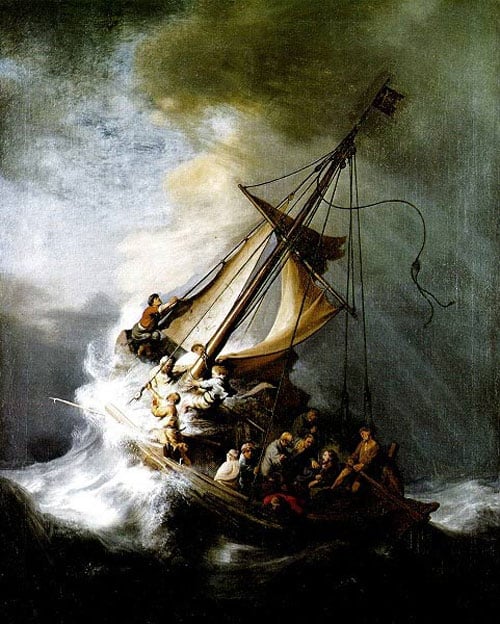 Rembrandt, The Storm on the Sea of Galilee, 1633; location unknown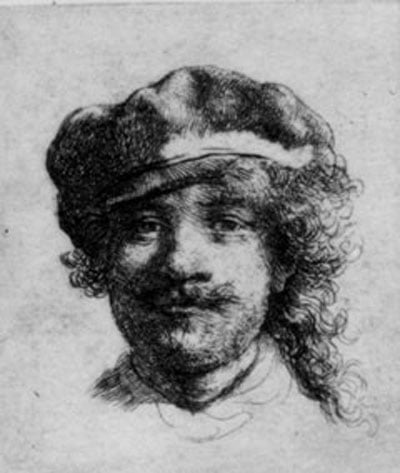 Rembrandt, Self-Portrait, ca. 1634; location unknown
Vermeer, The Concert, 1658– 1660; location unknown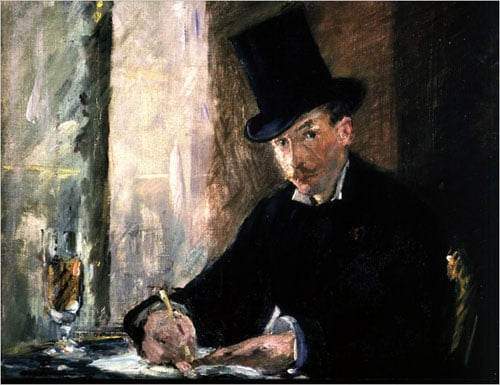 Manet, Chez Tortoni, 1878–1880; location unknown
But now, the FBI has announced its intention to leverage new media in the pursuit of some old (yet prematurely retired) art. Emboldened by the success of America's Most Wanted in capturing Whitey, the FBI is gearing up to recapture Isabella Stewart Gardner's lost art. A public awareness campaign for the kidnapped art will be launched, in the hopes that the public may catch something cultural in its eye.
Which is where you might come in. Someone, somewhere, may have seen something — and that someone might be you. By sourcing the search to the crowd, an investigation that has gone on now for 22 years without result might yet be brought to some kind of conclusion.
Need some additional motivation? Just like Kickstarter, there is a reward.
***
FBI: Gardner Heist (provisional page)
America's Most Wanted: Gardner Heist
Isabella Stewart Gardner Museum: Theft information and resources
Jumpstart: download a PDF of the missing artworks
Tips? Click here.