Significant Objects + GWN
By: HILOBROW
June 29, 2012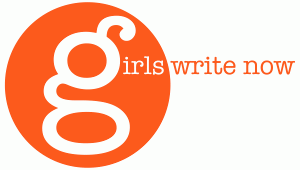 Significant Objects — cofounded by Rob Walker and HiLobrow's Joshua Glenn — sent out another check today.
Last year, Significant Objects chose Girls Write Now to receive all proceeds from one of its "volumes" of stories and auctions. Walker and Glenn were thrilled to donate over $1,700 to this worthy organization. But today's check is going out on behalf of twenty-four contributors to the Significant Objects book who requested that their honoraria be donated to Girls Write Now.
HiLobrow is proud of regular contributor Greg Rowland, and friend and one-off contributor Mark Frauenfelder, whose names are on the list of those Significant Objects authors donating to Girls Write Now. Well done!
PS: As mentioned yesterday, another batch of writers (including three HiLobrow contributors) directed their fees to 826 National.
DON'T FORGET: Join HiLobrow and Significant Objects contributors Luc Sante, Mimi Lipson, Annie Nocenti, and Jason Grote, plus Matthew Sharpe, Shelley Jackson, and Ben Greenman — as well as editors Joshua Glenn and Rob Walker — as they read stories from and celebrate the release of the Significant Objects book at New York's Strand Book Store, on July 10 from 7 pm to 8 pm. Buy Significant Objects or a $10 Strand gift card in order to attend this event. Both options admit one person. The event will be located in the Strand's 3rd floor Rare Book Room at 828 Broadway and 12th Street. Tell your friends!