Jayne Mansfield
By: Brian Berger
April 19, 2012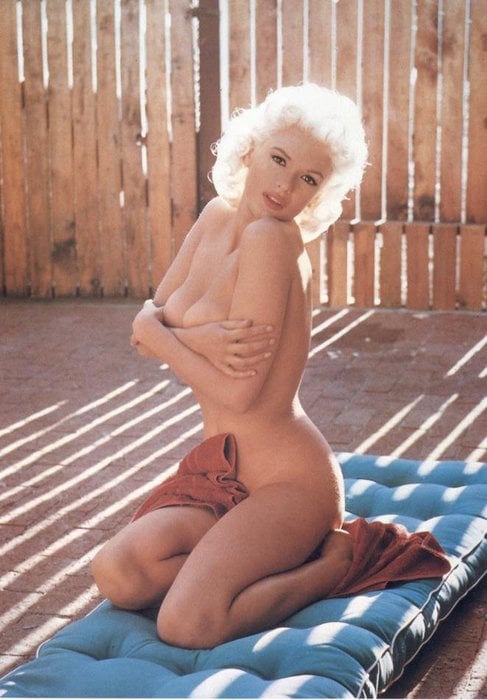 When JAYNE MANSFIELD (Vera Jayne Palmer, 1933-67) left Texas for Hollywood in 1954, she was a wife, mother, actress and brunette model with credits stretching from Austin to Dallas. Within a year, she was separated, a bottle blonde, Playboy's Miss February 1955. Bit parts in crime movies followed, as did Frank Tashlin's rock-n-roll gangster satire The Girl Can't Help It (December 1956); another Tashlin-directed comedy, Will Success Spoil Rock Hunter? (July 1957), provided Mansfield her greatest role. In between, Mansfield's dramatic potential was revealed in two remarkable yet overlooked literary adaptations. Though often maligned, The Wayward Bus (May 1957) — from John Steinbeck's roiling 1947 best-seller — merits attention both for Mansfield's creditable performance and the unlikely collaboration between producer Charles Burnet, screenwriter Ivan Moffatt and first-time feature director, French documentarian Victor Vicas. Opening just weeks later, The Burglar — from David Goodis' masterful 1953 novel and adapted by the author himself — is bleaker and even better, with director/editor Paul Wendkos bringing expressionist intensity to an already seething narrative. Key scene: in their Atlantic City hideout, Mansfield tells Dan Duryea, her surrogate father and gang leader, that she's gone:
"Now it's quitting time, I'm out of the organization."
"You'll change your mind."
"Wanna bet?"
"You'll come back here, we'll be waiting."
"You better stock up on groceries, cause you're in for a long wait."
"We're in a wooden shack near the bay, four blocks west of the Albany Avenue Bridge."
"You're talking to the wall."
THE WAYWARD BUS
THE BURGLAR
***
On his or her birthday, HiLobrow irregularly pays tribute to one of our high-, low-, no-, or hilobrow heroes. Also born this date: Stanley Fish and Tim Curry.
READ MORE about men and women born on the cusp between the Postmodernist (1924-33) and Anti-Anti-Utopian (1934-43) Generations.