Micro-Fic Contest — Ended
By: HILOBROW
March 15, 2012
HiLobrow's seventh micro-fiction contest ended last night at 9pm EST. The judges are now reading the entries — and you can, too. They're in the comments section of this post. We'll announce the winners on March 19.
Here's one last comic-book origin story. There's no WAY this unlikely yarn will ever succeed.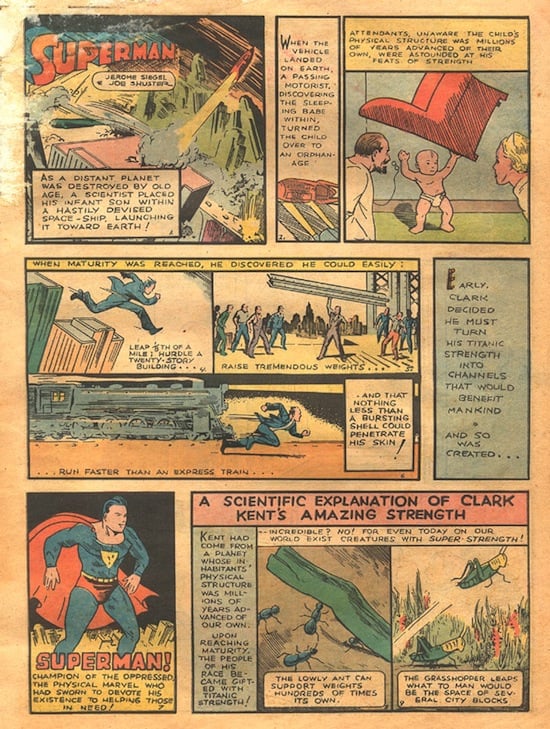 The contest is sponsored by our friends at the used and rare bookseller Pazzo Books.

***
PAST CONTEST WINNERS! 1. (RADIUM AGE SF) TROUBLED SUPERHUMAN: Charles Pappas, "The Law" | 2. (RADIUM AGE SF) CATASTROPHE: Timothy Raymond, "Hem and the Flood" | 3. TELEPATHY: Rachel Ellis Adams, "Fatima, Can You Hear Me?" | 4. OIL SPILL: A.E. Smith, "Sound Thinking | 5. LITTLE NEMO CAPTION: Joe Lyons, "Necronomicon" | 6. SPOOKY-KOOKY: Tucker Cummings, "Well Marbled"