Eye Candy is back!
Today we are featuring copies and miniatures, and sometimes both, or all, at once; inspired by the photograph that somewhat improbably adorns the hallway of the local gym: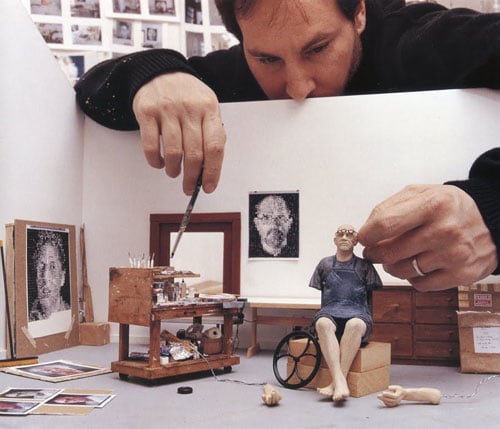 [Sage Sohier, Sculptor with model of Chuck Close in his summer studio, Norwalk, CT, 2005]
We'll start with this nested photograph by Sage Sohier of sculptor Joe Fig creating a model of painter Chuck Close who combines colorforms-style design elements into large-scale pixilated portraits. Or, to put it another way, photograph(sculpture(painting(portrait(design)))).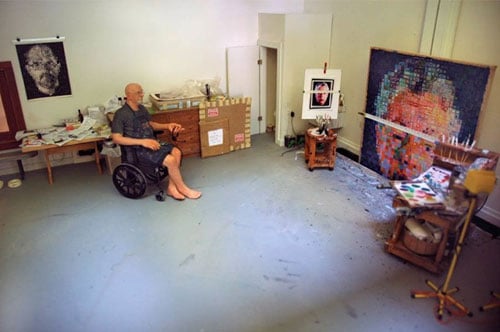 [Joe Fig, Chuck Close: Summer 2004 (detail), 2005]
Sohier investigates extra-art models, as well.
[Sage Sohier, Surgeon with molds of hands he has repaired, Brookline, MA, 2002]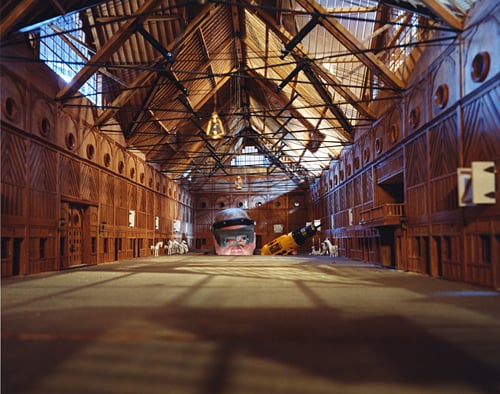 [Sage Sohier, Man working on his miniature barn (a replica of the barn at Shelburne Farms, VT); Shelburne, VT, 2004.]
Jumping back to the art world, Joe Fig offers his action figure of Action Jackson: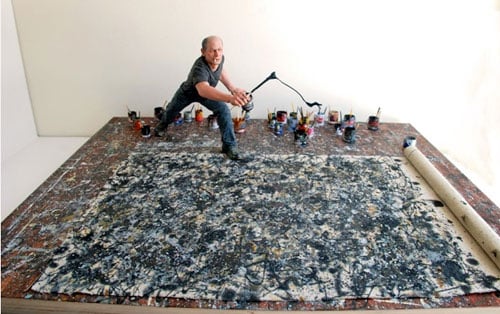 [Joe Fig, Jackson Pollock, 2008]
As well as the following reflections on history painting: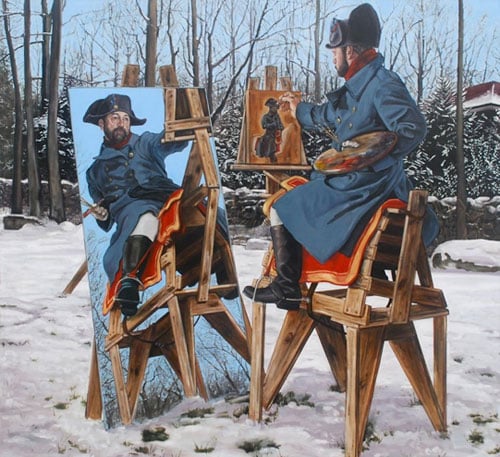 [Joe Fig, Study for the Campaign of France, 2010]
Finally, we will leave you with this living room of show poodles watching (what else?) a video of show poodles: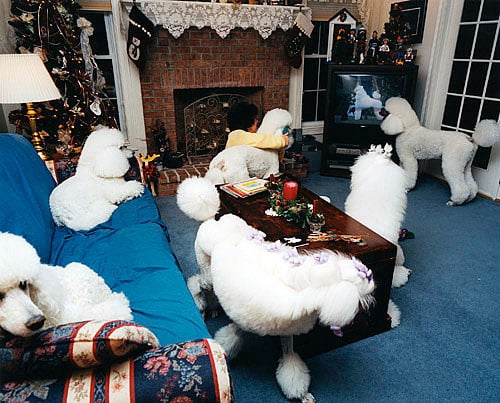 [Sage Sohier, Woman in her living room with show poodles, Auburn, NH, 2002]
***
More wonderful weirdness awaits:
Joe Fig's portfolio.
Sage Sohier's portfolio.