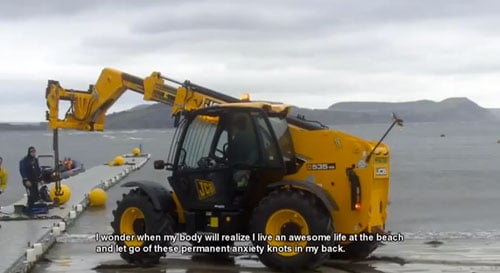 What do you get when you scrape Twitter for recurrent terms, program your laptop to read them in "the SimpleText voice," and set it to some bleak visuals of the public works department attending to the indifferent shore?
An oddly poignant meditation on beauty, community, and alienation. Your attention will be amply rewarded. Do watch:
[Beach Anxiety #7: Lyme Regis, by CantCopeWontCope, 2011]
***
See more Beach Anxiety, and other work by CantCopeWontCope.