Please check out the Wage Slave's Glossary homepage, and help us spread the word about our book!
***
October 27: PANEL DISCUSSION ANNOUNCEMENT
On Oct. 27, Ryerson University's School of Image Arts announced a panel discussion on the representation of labour for November 8th, at 6:30 pm, featuring WSG coauthor Mark Kingwell and German photographer Martin Weinhold. The discussion's context is Weinhold's Workspace Canada exhibition opening at Ryerson's I·M·A GALLERY on November 3. Over the past decade, Weinhold has documented workers and their working conditions across Canada.
The press release notes: "The Wage Slave's Glossary, written by Joshua Glenn and Mark Kingwell, will be on sale at the panel discussion. Glenn and Kingwell have condensed the language of labour in North American culture into a glossary that articulates the frustrations of being in the labour force today."
The event will take place at Ryerson University, 285 Victoria Street, Fifth Floor, Room 501.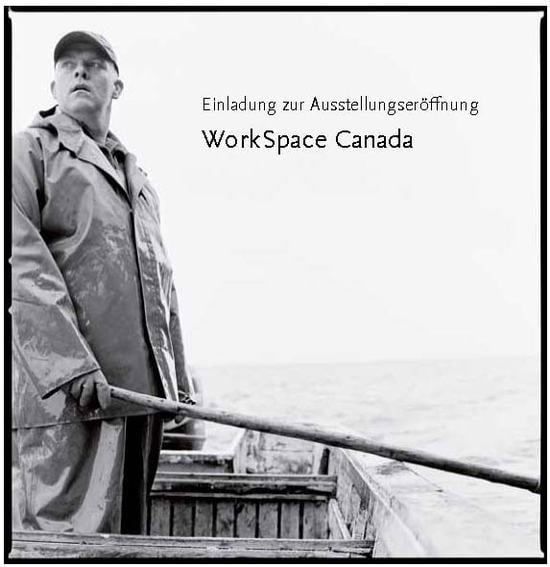 October 27: LANGUAGE MUSEUM
On Oct. 27, the blog Language Museum posted a nice mention of the WSG.
"In the dictionary are words borrowed from other languages that reflect office life, new words appropriate for our current economic situation and historic words whose meaning has changed (career for example)."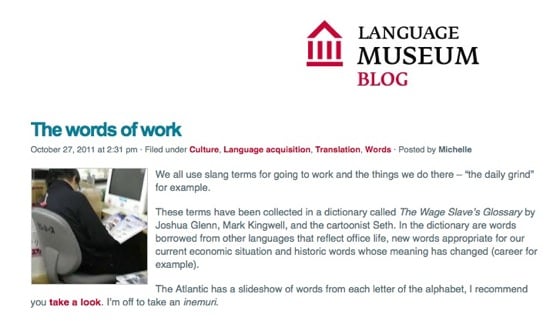 October 26: BRAINSTORMIN' WITH BILLY THE BRAIN
On Oct. 26, thought leader Mark Kingwell was interviewed about the WSG on the KKZZ (Ventura, Calif.) radio show "Brainstormin' with Billy the Brain." Listen to the interview here or click on the PLAY button below (skip to 4:15).
Mark Kingwell on the WSG by HILOBROW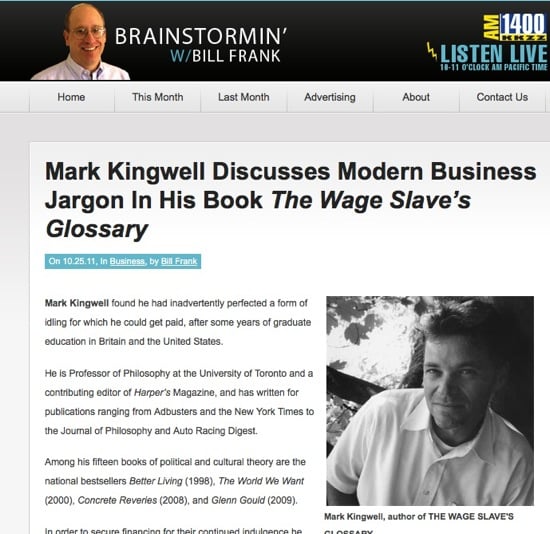 October 25: THE PEOPLE'S LIBRARY
A friend points out that the WSG is well-represented in the People's Library (the OWS Library's catalog on LibraryThing).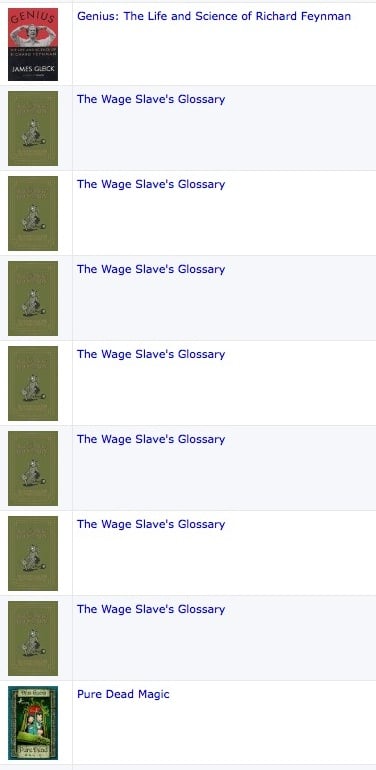 October 24: @DANDAVIESII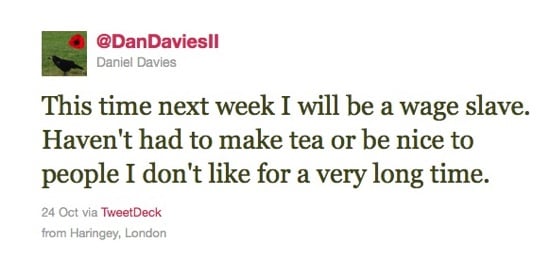 October 23: OCCUPY WALL STREET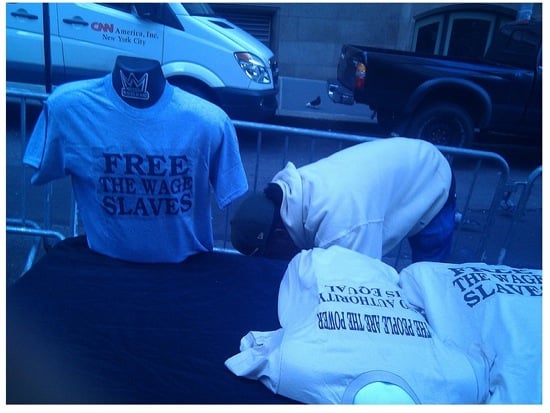 Photo taken in Zucotti Park by Flickr user robthoco.
October 23: M'AIDEZ
This tattoo posted to the Tumblr M'Aidez on Oct. 23.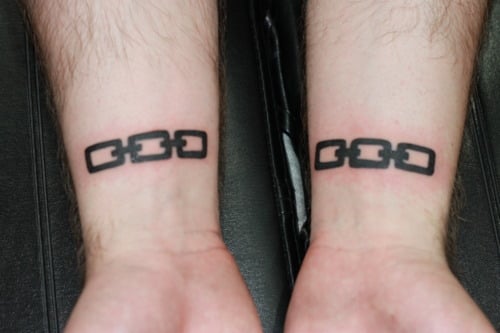 ***
ALSO SEE: Rushkoff vs. the 1% (1) | Tactical Utopia | Feral Dissent | Don't Mourn, Organize | Occupying Our Gardens | Grand Theft Politics | The Black Iron Prison | News about the Wage Slave's Glossary