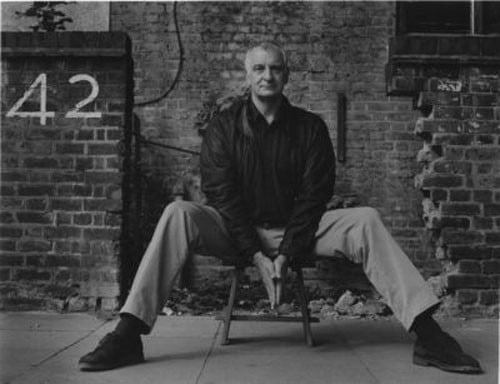 If Sherlock Holmes was the embodiment of Victorian certainty and positivism, DOUGLAS ADAMS' (1952-2001) "holistic detective" character Dirk Gently is his lazy, gravy-stained, end-of-century antidote. By any measure, Gently is barely competent even at his core competencies. Insufferable, wrongheaded, and largely hopeless, the only things that Dirk has going for him are a sea-vast open-mindedness and an ability to use Occam's razor as a blunt instrument; he bashes paradoxes, improbabilities, Norse deities, and Samuel Taylor Coleridge into bleary submission. For those of us who find ourselves in hopeless, insoluble, situations where Sherlock Holmes would no doubt say something smug, Gently is a great consolation. Like Adams' Electric Monk (from the first Dirk Gently novel, Dirk Gently's Holistic Detective Agency, 1987), programmed simply to believe (so that humanity is spared that onerous task), Gently keeps his mind open, letting in all the nonsensical flotsam and jetsam from which the solution to problems emerges — often to everyone's, including Gently's, surprise. He does so for us. Gently turns the classic Holmes-ism on its ear: If you eliminate all the possibilities, whatever is left, no matter how improbable, probably isn't the solution. Why not something simple, obvious, and completely impossible?
***
On his or her birthday, HiLobrow irregularly pays tribute to one of our high-, low-, no-, or hilobrow heroes. Also born this date: Wanda Gág.
READ MORE about members of the Blank Generation (1944-53).