Media Doings
By: HILOBROW
March 1, 2011
Before we launched this website as a labor of love, the editors of HiLobrow quit cushy jobs in book publishing (Matthew Battles) and newspaper journalism (Josh Glenn). We haven't looked back. But we still have a few friends in the media; here's some news about their doings: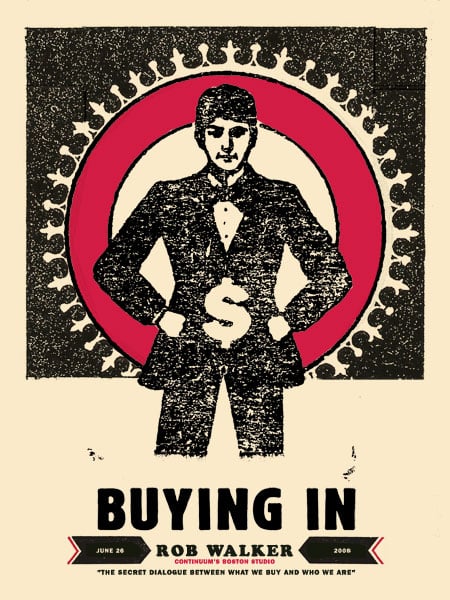 * A couple of weeks ago, ROB WALKER (with whom Josh co-curated the Significant Objects project) announced that he'll no longer be writing the much-beloved CONSUMED column for the New York Times Magazine. We've read every one of his 300+ columns, over the past six years; we're devastated. The good news is that he'll remain a contributing writer, doing more features instead. The other good news is that now maybe he'll have time to write another book; we loved Buying In. But damn, we'll miss the CONSUMED column!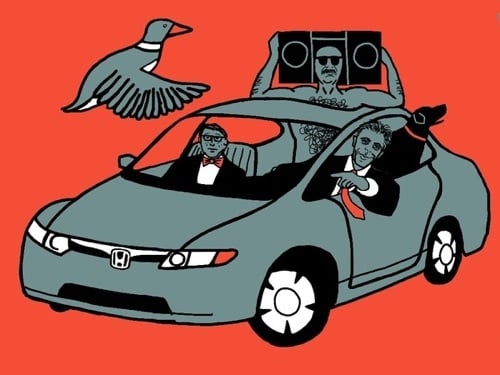 * Over at The Atlantic, yesterday, senior editor Alexis Madrigal (who has written for HiLobrow) scooped every other media outlet by revealing the man behind @MayorEmanuel, aka the best fake Twitter account ever.
* Daniel Hernandez, contributing blogger for La Plaza, the Latin America news blog at the L.A. Times, has just published his first book: Down & Delirious in Mexico City (Scribner). We are reading it now, and it is terrific.
* Ever since Cintra Wilson returned to write her "Critical Shopper" column for the New York Times, it has been the best thing ever. Her latest, "Agent Provocateur, Selling Kink on Madison Avenue," is brilliantly insightful and wickedly funny. Excerpt:
The main problem of the Madison Avenue Agent Provocateur: it's on Madison Avenue, a shopping area for ladies-who-lunch of a certain age. I'm guessing that porn gear isn't at the top of their shopping lists. It's probably not even in the middle of their lists — and those are very long lists. In fact, chafing dishes, dog jewelry and even decorative pine cones would probably appear on most of their lists before pink leather spanking paddles.

"I didn't look good enough in these to pay that for them," a 40-ish woman exiting a dressing room said, with a joyless giggle. "But I'll be back!"

I didn't believe she'd be back. I doubt the saleslady believed it. She sounded as if she had seen her own shadow in that dressing room.
PS: We read Wilson's Caligula for President: Better American Living Through Tyranny over February break and it was the funniest-scariest thing ever.
Here's hoping the NYT takes note of the Cintra Wilson Boomerang Effect and brings back Rob Walker's column back in the not too distant future.