Reminder: Contest
By: HILOBROW
December 24, 2010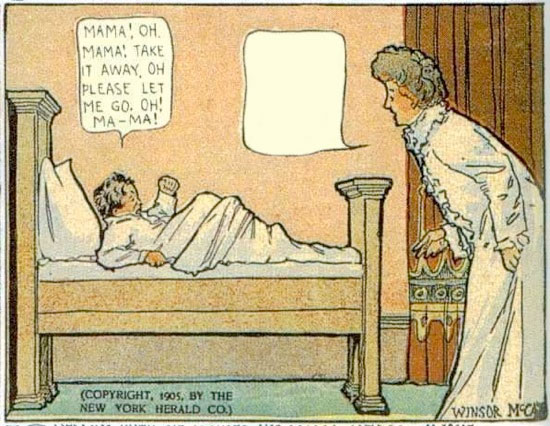 Don't forget! Thanks to our contest's sponsor — AbeBooks — you can win:
a signed copy of Emma Donoghue's 2010 novel Room, provided by AbeBooks. Room was shortlisted for the Man Booker Prize and was one of the New York Times Book Review's "10 Best Books of 2010."
a coupon code entitling you to a discount of 50% for a purchase on AbeBooks, to a maximum savings of $30.
You can also win a COCKY THE FOX or HiLobrow t-shirt, provided by HiLobrow.
How? By writing a one- or two-line statement, uttered by Little Nemo's mother in the comic strip panel above. It's as easy as that!
DEADLINE, GUIDELINES, HOW TO SUBMIT AN ENTRY: Click here.