Significant Objects in SF
By: HILOBROW
October 4, 2010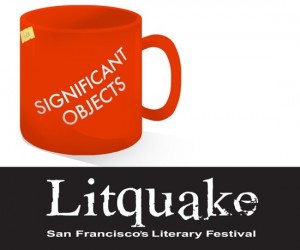 Having taken the summer off, this week Significant Objects (our sister site) will publish one new story each day — by Rob Baedeker, Chris Colin, Beth Lisick, Miranda Mellis, and Katie Williams. Monday's story is here.
On Saturday, in San Francisco, these authors will read their stories at the first-ever Significant Objects live event — which is part of the Litquake Lit Crawl going on in SF that weekend.
After the authors have performed, audience members will get a chance to participate in another first-ever S.O. event: an Object Slam.
It's all happening from 6-7p.m at the community arts and education organization Root Division. The objects about which Baedeker, Colin, Lisick, Mellis, and Williams wrote stories will be auctioned off via eBay, all proceeds to benefit Root Division.
Confirm your attendance at this Facebook event page.
ROOT DIVISION
3175 17th Street (at South Van Ness)
San Francisco, CA 94110
[Map to Venue.]
Once the Litquake event is over, Significant Objects will go back on hiatus… until the next event.