Raymond Chandler
By: Carolyn Kellogg
July 23, 2010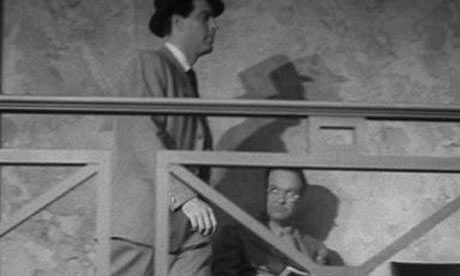 When RAYMOND CHANDLER's (1888–1959) heart broke, it collapsed into the exact shape of Los Angeles. What did it — working for the oil company; being fired; the secretary with whom he'd been having an affair; his wife, secretly 18 years his senior; the drinking? Maybe it was the city itself, which he'd entered as a half-Brit proto-Bohemian and seen explode with bovine popularity and corruption, under an ever-perfect sun. He began publishing at 45, writing with the bitter, bewildered devotion of the bereft. "It was a blonde. A blonde to make a bishop kick a hole in a stained glass window." His detective Philip Marlowe was a moral man in an amoral city, not that it got him more than a barren office, a bottle and untrustworthy dames. Chandler and Hollywood were a wonderful, terrible match — the money was great, but the studio kept him drunk for days to slam out the script for
The Blue Dahlia
. While making
Double Indemnity
, his relationship with Billy Wilder was legendarily contentious — except Chandler himself made a cameo, recently spotted after going unnoticed for 65 years. It's a rare glimpse of Chandler on film; he's reading — what? — as Fred MacMurray strides past. He hides a smile. There must have been a fun Chandler, the charming drunk, the tempting philanderer, the gimlet-eyed wit. But something in Los Angeles betrayed Raymond Chandler, or maybe the city reflected how he betrayed himself. We wouldn't have noir — or Los Angeles, really — without him.
ALSO BORN THIS DATE: Hugh Selby. Jr.
***
Each day, HILOBROW pays tribute to one of our favorite high-, low-, no-, or hilobrow heroes on that person's birthday.
READ MORE about the Modernist Generation (1884-93).
READ MORE HiLo Hero shout-outs.
SUBSCRIBE to HiLo Hero updates via Facebook.
SHARE this post, by clicking on the toolbar below.