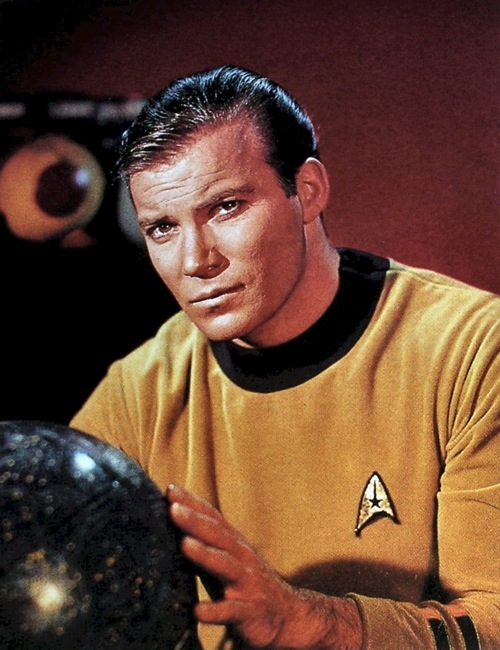 Despite commercially viable efforts (T.J. Hooker, guest appearances on many other TV shows) to shake his typecasting as Star Trek's Captain Kirk, WILLIAM SHATNER's (born 1931) career seemed destined to stall out at that fictional peak. Before nerds and science fiction conventions were cool, Shatner was their icon; the 1986 Saturday Night Live skit in which he pointed at a Trekkie and bellowed, "You! Get a life!" gave voice to the anger of a highbrow adored by lowbrows. And despite the precedent of song-speakers like Rex Harrison and Richard Harris, Shatner's song-poems were too avant-garde — closer to the stylings of Yoko Ono or Björk — and therefore alienating to earth-bound listeners. However, Shatner the actor eventually figured out how to gain creative leverage on Shatner the icon. It's been a pleasure to watch Shatner captain Boston Legal as Denny Crane, and perform indie rock reflections with Ben Folds on the 2004 album Has Been; casting him as the voice of "MyDad" in the movie spinoff of @ShitMyDadSays was brilliant. How did he pull all this off? By subverting television's middlebrow aesthetic of artifice with hilobrow playfulness.
***
READ MORE about the Postmodernist Generation.
Each day, HiLobrow.com pays tribute to one of our favorite high-, low-, no-, or hilobrow heroes on that person's birthday. Click here for more HiLo Hero shout-outs. To get HiLo Heroes updates via Facebook, click here.