Jean-Luc Godard
Posted by: Peggy Nelson In: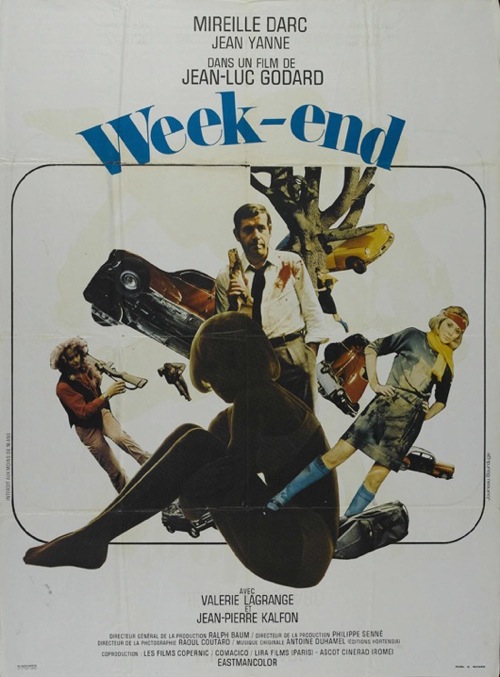 The director most identified with the art film, JEAN-LUC GODARD (born 1930) got his start, not in film, but in criticism. Along with other members of what was termed La Nouvelle Vague, he developed the "auteur theory," which he later came to embody. Godard hatched from text to image fully formed; his very first film, À bout de souffle (Breathless, 1960), was a black-and-white breakthrough. Taking its broad themes from noir, but without the heavy, Godard conducted a whimsical dance of amorality that was his and his alone. "All you need for a movie is a girl and a gun," he claimed. And a well-placed jump cut, which — demonstrating an amorality of its own — has jumped from the capitalist critique of Le Mépris, Masculin, Féminin, and Week End, to reality TV, contemporary advertising, and Tarantino. Yet Godard never lost sight of the power of language, and there's a charm in the way his characters break out into lectures. When video made the scene Godard spent an entire decade filming polemics, trailing puzzlement among the unconverted. Then he returned effortlessly to a wider platform, and to controversy: his accomplished Je vous salue, Marie (1985), for example, was condemned as heresy by the Catholic Church. Becoming an icon hasn't slowed Godard down at all.
***
Each day, HiLobrow.com pays tribute to one of our favorite high-, low-, no-, or hilobrow heroes on that person's birthday. Click here for more HiLo Hero shout-outs.