Wanda Jackson
Posted by: Ingrid Schorr In: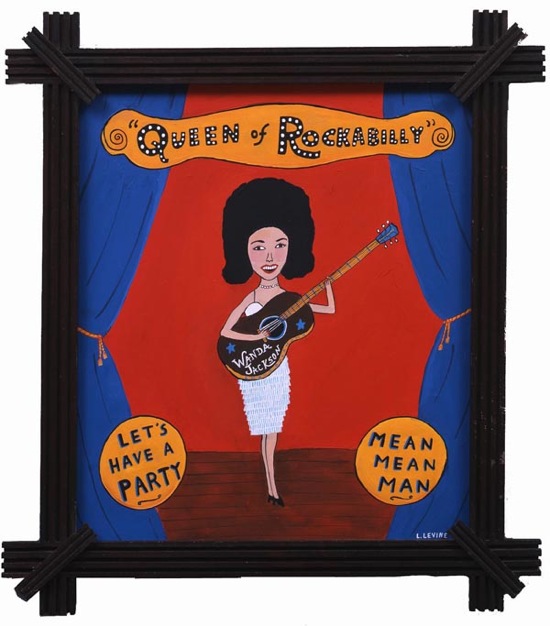 A straight line runs from rockabilly pioneer WANDA JACKSON (born 1937) to Jason and the Scorchers and the Cramps. Watch a 1958 performance of "Hard Headed Woman": Jackson juts her guitar in a most unladylike fashion, setting in motion her fringed sheath dress — no puffy gingham or calico for Wanda — and her warm country soprano swoops gleefully into a sawtooth timbre that might draw blood from the toughest bearded cheek. She had her first country hit at age 17, toured with Elvis at 18, and in '57 covered a sedate R&B song called "Fujiyama Mama." I don't know what ignited Jackson's vocals — sexual hunger, Cold War fury? — but they produce one explosion after another, the swift, drumming penultimate section of a fireworks display. "I've been to Nagasaki, Hiroshima too/The things I did to them baby, I can do to you."
***
On his or her birthday, HiLobrow irregularly pays tribute to one of our high-, low-, no-, or hilobrow heroes. Also born this date: | Arthur Rimbaud |
READ MORE about members of the Anti-Anti-Utopian Generation (1934-43).