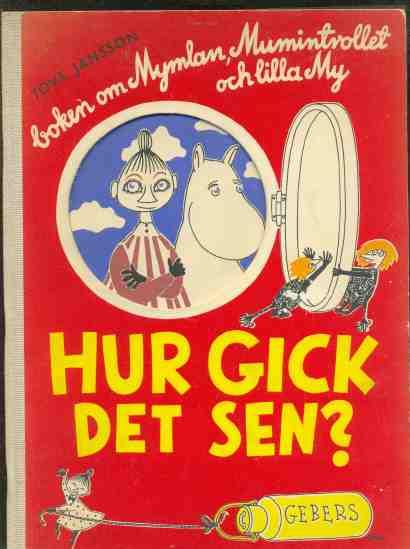 In all of her writing and art TOVE JANSSON (1914-2001) paid keen attention to the beauty and detail in the natural world. But the descriptions and illustrations of people (or their fantastical stand-ins: hemulens, fillyjonks, snorks, moomins) are humanely depicted absurdities, all hat or nose or eyes. Through Jansson's lens, homologies reign supreme — natural and social worlds, dyadic social bonds, even individual psyches only differ by the degree of articulation, and all are seen as beautiful but fragile organisms. (Everything and everyone in Moominvalley exists in a fraught equipoise. The loner Snufkin, the Natty Bumppo and Yoda of Moominvalley, at once loves Moomintroll and resents him for the leash that their social bond becomes: "You can't ever be really free if you admire someone too much.") Jansson reaches her peak in Tales from Moominvalley, a series of often devastating if not entirely hopeless fables. Here is the Fillyjonk who believes in Disasters trying to communicate honestly with her bourgeois neighbor:
"You were talking about wind… but I'm speaking about cyclones. Typhoons, Gaffie dear. Tornadoes, whirlwinds, sandstorms… But most of all I'm talking about myself and my fears, even if I know that's not done. I know everything will turn out badly. I think about that all the time. Even while I'm washing my carpet. Do you understand that? Do you feel the same way?"
It is her mastery of such surprising moves — from ridiculous to poignant and human — that defines Jansson's genius.
***
On his or her birthday, HiLobrow irregularly pays tribute to one of our high-, low-, no-, or hilobrow heroes. Also born this date: | Philip Larkin | P. Adams Sitney |
READ MORE about men and women born on the cusp between the Partisan (1904-13) and New God (1914-23) Generations.