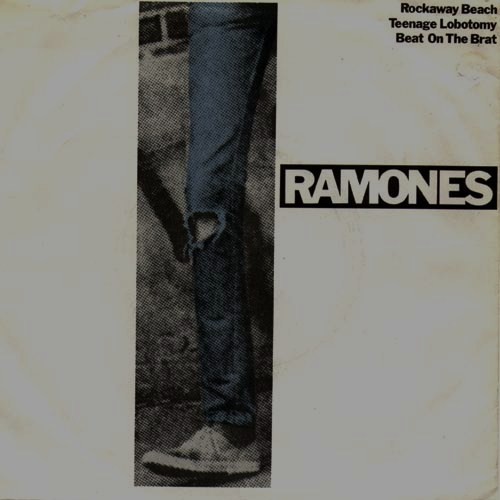 Look at the way people describe JOEY RAMONE's (1951-2001) voice: "bleat," "snarl," "hiccup." Would they say the same about Ronnie Spector? His voice was honest, plangent… it was bliss. He left us too soon, yes, but was it a shock? Not really. He was a fragile Ramone — a romantic, brokenhearted Ramone. We secretly favored the sweet love songs, and we were gratified to learn that he did, too. We cry for our teenage selves when we listen to "I Wanna Be Your Boyfriend." We're listening to it right now.
***
On his or her birthday, HiLobrow irregularly pays tribute to one of our high-, low-, no-, or hilobrow heroes. Also born this date: Pete Townshend,
André the Giant.
READ MORE about members of the Blank Generation (1944-53).