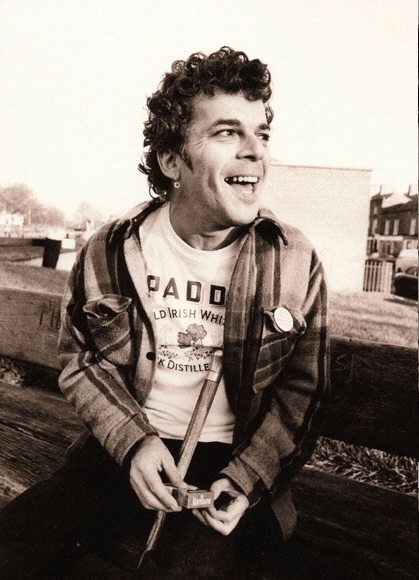 IAN DURY (1942-2000) is often identified with the original wave of British punk, but it's hard to see much similarity between Dury and Johnny Rotten or Sid Vicious. Bawdy and sensual where they were aggressive and anarchic, Dury always seemed like he was enjoying every ounce of his life. After growling the chorus to "Sex & Drugs & Rock & Roll" he sings mincingly, "Every bit of clothing ought to make you pretty." It's easy to imagine this song inspiring all those child aesthetes who became the hair-metal heroes of the 1980s. But I like him best, perhaps, for his thumb to the middlebrow's eye shortly before his death. Andrew Lloyd Webber asked Dury to adapt the lyrics for Cats: "But I said no straight off. I hate Andrew Lloyd Webber. He's a wanker, isn't he?"
On his or her birthday, HiLobrow irregularly pays tribute to one of our high-, low-, no-, or hilobrow heroes. Also born this date: Philip Gordon Wylie, Tony Hancock
, Edward Lear, George Carlin.